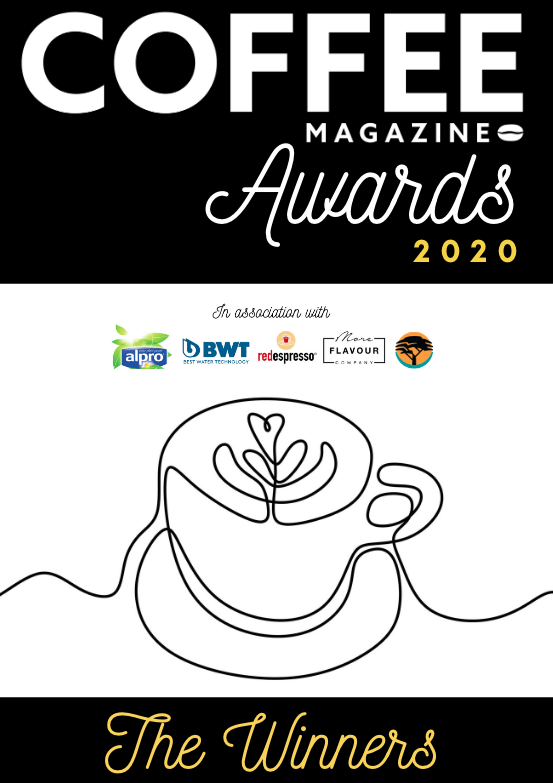 The clock ticks closer to 12 noon. There is a flurry of activity in the Coffee Magazine offices. The tripod is setup with the cellphone ready, scripts are prestik'd in place, the Coffee Magazine Awards poster is hung as a backdrop, the sponsors products are placed strategically in frame.
"5 minutes!" I yell to Mel who's in the bathroom touching up her makeup. It's what I imagine a newsroom is like moments before the anchors take their seats and do their final checks as the team scurry around them and the director yells last second instructions. Except there is no team - just our bemused colleagues from the offices across the passage giving us the thumbs up!
Ah, the digital age! The age of Zoom calls instead of meetings, Skype s instead of visits and instagram Live instead of an actual Gala Dinner. We go "live", we start a little awkwardly, it's strange to do it this way. We miss the people but we gain enthusiasm as we see more and more @handels joining the broadcast. We soon settle into a groove and it's great when our sponsors and the winners join the conversation. It feels almost normal again…but we miss the cheering, the applause, the raucous hugs from colleagues and team mates as the winners names are announced.
When it's all over, Mel and I slump back into our chairs, the exhaustion setting in, but the adrenaline lingering, the emotions flowing. As intense and exciting as the digital broadcast was, we miss you, the people, in real life. We're so proud of this community and we're so happy to have pulled it off, but we both agree, digital will never fully be able to replace the real thing. We can't wait for 2021, bring on the raucous hugs! You can see the broadcasts here on IGTV.
It may have been an usual delivery, but the sentiment remains, we love celebrating the excellence in the South African coffee industry. You are all legends and we and all the humans who drink your products everyday are grateful.
Thank you to the generous sponsors who came on board to support this initiative: Alpro (Danone South Africa), Moreflavour, BWT SA, Red Espresso, FNB.
---
Dedication to Education WINNER 2020:
Nicodemus Nabakwe, Sevenoaks Trading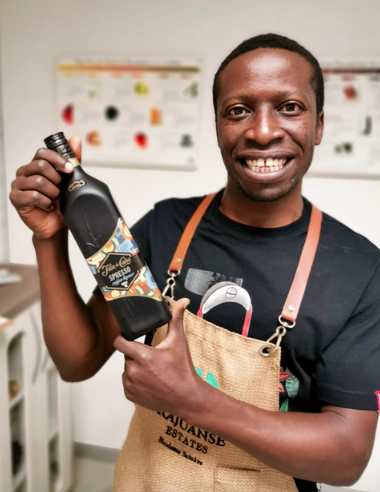 This award is handed out to the person or company who has dedicated their time and passion to coffee education above and beyond their job descriptions.
Previous recipients: Lani Snyman, David Bassett
Nicodemus is a wonderful ambassador for this Award. He is always willing to engage in conversation about all things coffee and has taken the time to continually educate himself so that he can be a resource to those around him. As a certified Q-grader and through running many green bean courses , he has been a leader in educating so many people and has made a significant impact on the knowledge base of many coffee professionals in Southern Africa.
Prize: CMA's trophy, World Aerorpess Champs Recipe Book.
Nominees 2020:
Imile De Villiers, Ground Up Academy
Pete Howie, Seattle Coffee Company
Lovejoy Chirambasukwa, Craft Coffee
Shaun Aupiais, Red Band Barista Academy
---
Excellence in Coffee WINNER 2020:
Percy Chikwira, InFood Coffee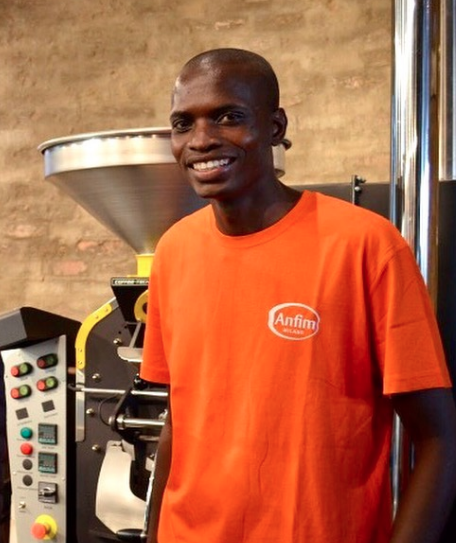 This Coffee Professional strives for and achieves excellence in their chosen area of the Coffee Value Stream. They are innovative, are recognized as a leadership figure in their field and are constantly inspiring others around them.
Previous Recipients: Jono Robinson, Cuth Bland
This is a really incredible category with so many leaders of the industry who are doing amazing things to better the way we do coffee. The voting reflected how well each of these individuals are respected. We couldn't be more happy that Percy receives this honour in 2020, he is certainly an inspiration to those around him and an integral part of the Eastern Cape coffee community. We had the privilege of first meeting him in 2013 when he was a junior barista at InFood Bakery and since then he has grabbed every opportunity available to him to further his education and pursue excellence in coffee. He is now a qualified roaster and part owner of InFood Coffee Society and humbly continues to inspire a love for coffee in all he meets.
Prize: CMA's trophy, World Aeropress Champs Recipe Book from MoreFlavour.
Nominees 2020:
Renato Correia, EspressoLab Microroasters
Warren Machanik, Quaffee
Jono Le Feuvre, Rosetta Roastery
Sarah Schach, WM Cahn
Charles Denison, Cultivar Coffee
Abbey Berman, Seattle Coffee Co
Jorge Kimbangla, Origin Coffee Roasting
---
Best Cafe Design WINNER 2020: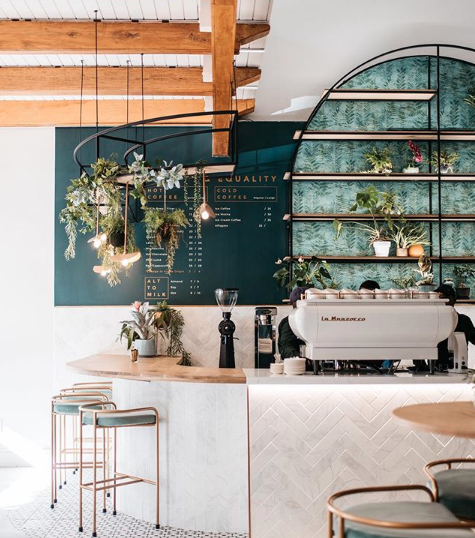 The spaces created for coffee add equally to the experience of enjoying that coffee. We are looking for the most beautifully designed spaces in SA
Previous recipients: Big Dog Cafe, Franschhoek, Pauline's CT
Legado Coffee is a well established roastery, but it is only recently that they decided to set up proper roots with this flagship store in Stellenbosch after dipping their toes with a couple of joint ventures and pop-up, this cafe was definitely worth the wait. A beautifully curated space to drink coffee.
Prize: CMA's trophy, World Aerorpess Champs Recipe Book, R2500 BWT voucher towards inline water filtration system.
Nominees 2020:
Holiday Coffee, Port Elizabeth
Against the Grain, Bokaap, CT
The Barn Owl, KZN Midlands
Bean There, 44 Stanley
---
Best New Cafe presented by Red Espresso, WINNER 2020:
Bluebird Espresso Bar, Karkloof, KZN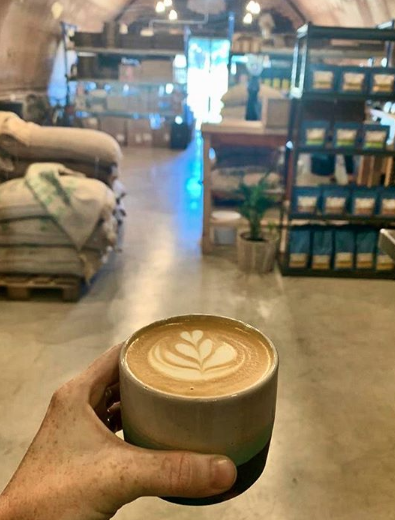 Café's are meeting places, they are spaces of community, business meetings, collaborations and first dates. We see new Café's opening every month and the standard is increasing year on year – from better equipment, higher quality beverages, better service, to choice of design and outfitting, to creative seating, flow and ambience. Most of all though the criteria for this was based on the Café that opened in the last 12-24 months that has created something special where before there was nothing.
Previous recipients: Dear Maria (JHB), Holiday Coffee (PE)
A destination coffee space for sure, it is worth the trip into the beautiful hills above Howick, KZN. A re-imagined mushroom farm has been transformed by a talented architect and one of these repurposed tunnels is home to the Bluebird Roastery and Espresso bar. There is limited seating inside, but the whole hillside is set up to accommodate visitors to have their coffee with a view. The stunning location isn't even the main reason these guys got 50% of the votes, it's the selection of coffees you can experience on the bar. All painstakingly selected, transparently paid for and brewed with an attention to detail that will astound you.
Prize: CMA's trophy, World Aerorpess Champs Recipe Book, R2500 BWT voucher towards inline water filtration system.
Nominees 2020:
Against the Grain, Bokaap, Cape Town
Gapp Cafe, George
Shoots and Leaves, Umhlanga, Durban
Coffee Box, Pietermaritzburg
---
Best New Roastery WINNER 2020: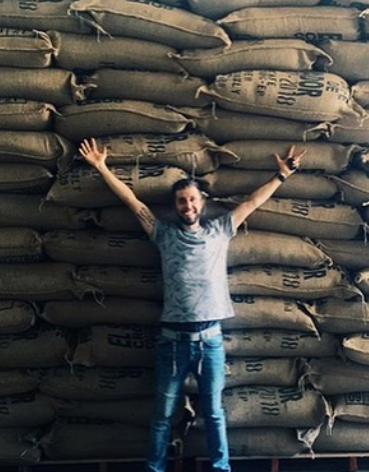 This category seeks to recognize Roasteries that have opened in the recent past and are gaining reputations as up and coming in the South African coffee scene.
Previous recipients: Thirdspace (JHB) Bluebird Coffee Roasters (KZN)
Coffee culture in Somerset West seems to be blooming and Roast Wolff by brothers Albert and Marius Schroeder is a fine example of following your passion with excellence! Roast Wolff have quickly gained a reputation in their community for skilful roasting by creating exciting and delicious flavours. This dynamic duo also placed in the Top 10 of Coffee Magazine's A Shot in the Dark presented by Genio Roasters, beating over 40 other Roasters to place 7th overall in the competition in 2020.
Prize: CMA's trophy, World Aerorpess Champs Recipe Book, Brewista Stout spout kettle & digital temp guage, R2500 BWT voucher towards inline water filtration system.
Nominees 2020:
Roast Wolff, Somerset West
Scuro Coffee Craft, Port Elizabeth
Favour & Grace, Vanderbjilpark
Faba Roastery, Bloemfontein
MiRoast, Port Elizabeth
Clay Pigeon Trading, Cape Town
---
The Township Coffee Award WINNER 2020:
Department of Coffee, Khayelitsha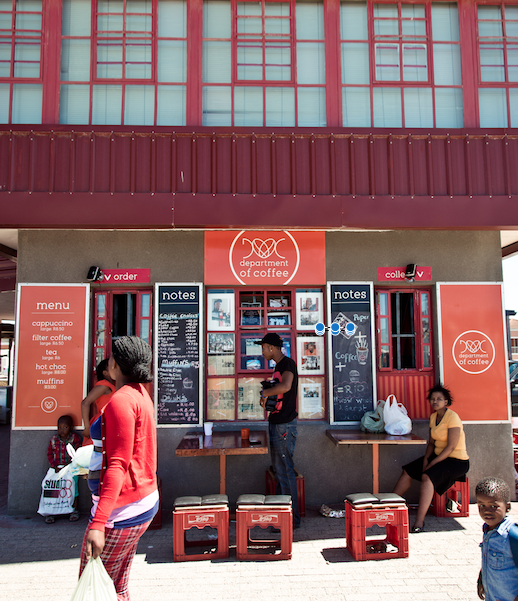 This new category recognizes individuals and businesses who are making great strides in creating and growing coffee culture within their communities.
It seems only fitting that the inaugural Township Coffee Award goes to this team who were so ahead of their time and have continued to strive to serve their community as well as introduce visitors to their culture. Wongama Baleni, Vusumzi Mamile and Vuyile Msaku started Department of Coffee way back in 2012 and they've made it their business to introduce all who pass through to the joy of coffee.
Prize: CMA's trophy, World Aerorpess Champs Recipe Book, R2500 BWT voucher towards inline water filtration system, set of 10 ceramic cups from Moreflavour, A full day's Business Mentorship from FNB.
Nominees 2020:
Siki's Koffee Kafe, Khayelitsha
Thumbuni Coffee, Mamelodi
Barista Cup, Cape Town
Mo's Bakery, Mamelodi
---
Best Alternative Brewing Experience WINNER 2020:
Espresso Lab Microroasters, Cape Town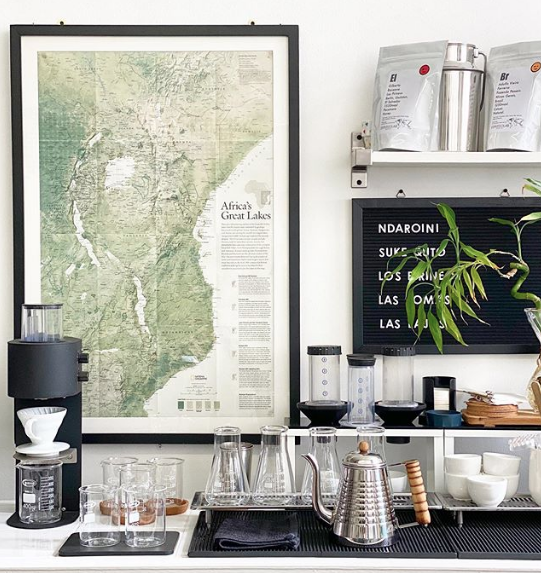 Aeropress, Chemex, Siphon or V60 pour-over to name a few! These coffee introduce customers to interesting single origin coffee and beautiful ways to brew.
Previous recipients: EspressoLab Microroasters (Cape Town), Origin Coffee Roasters (Cape Town)
Espresso Lab are no stranger to being the leaders in their field, they were serving AeroPress' and 'Spros long before most in South Africa and they continue to do it with a style and attention to detail that gets them noticed by their peers. They have relationships with all of the producers of the coffees they serve on bar and you can always try something interesting that will change the way you think about brewing coffee.
Prize: CMA's trophy, World Aerorpess Champs Recipe Book, R2500 BWT voucher towards inline water filtration system, Fellow Stagg XF pour over set and a Timemore pourover set from Moreflavour.
Nominees 2020:
Coco Safar, Seapoint, Cape Town
Starbucks Reserve, Rosebank, JHB
Mastertons Coffee & Tea Specialists, Port Elizabeth
Travel Designer - Cape Town
---
Barista Trainer of the Year WINNER 2020:
Stevo Kühn, Urban Brew Coffee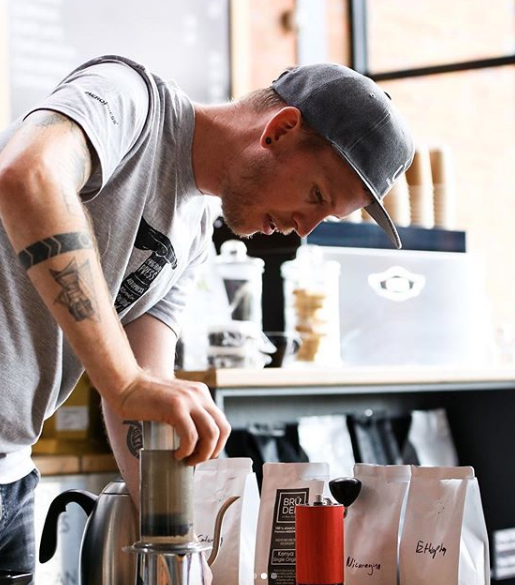 These nominees are the very best Barista Trainers in the land. They teach and inspire, they train and they serve. They impart wisdom learned from thousands of hours behind the espresso machine and their subject matter is technique, science, aesthetic and service.
Previous Recipients: Johnson Sehoro, Belinda Flynn
Stevo is one of the most passionate and hardworking people in coffee. And he gets around! You might not be surprised to walk into any specialty coffee shop in SA and find Stevo engaged in some coffee activity. One of the first to get his AST qualifications, which means he can teach the global SCA courses here in SA, a competitive barista and an inspiration to all who cross his coffee path. Stevo, we salute you!
Prize: CMA's trophy, World Aerorpess Champs Recipe Book.
Nominees 2020:
Christopher Abrahams, Ciro Beverage Solutions
Winston Thomas, Winston Douglas Coffee
Philisile Ndabe, Ciro Beverage Solutions
Khulekani Mpala, Wiesenhof
Wency Masawi, Tanaka Coffee
---
Coffee Team of the Year WINNER 2020: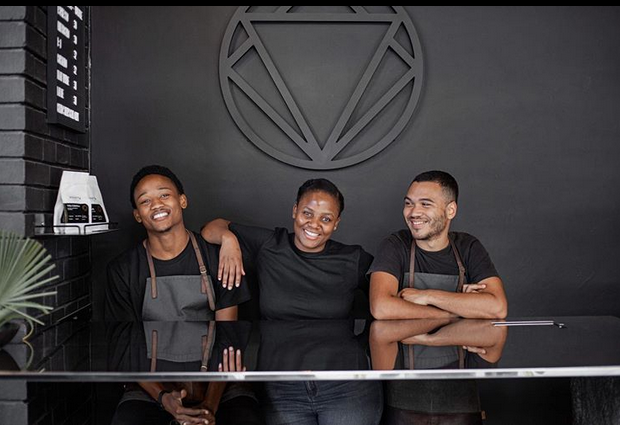 The Coffee Team of the Year award recognizes that it is people that make a coffee company great – From the Owners who create a happy, respectful and creative ethos, to the staff who live the brand daily. The successful team is one in which all the people in the space from the lowest to the highest uphold the same values and consistently serve with excellence and are rewarded well for doing so.
Previous Recipient: Bean There Coffee Company (Winner 2018 & 2019)
Jono Le Feuvre said it best in his acceptance speech, "It's the award that I maybe wanted the most, because it does give recognition to how many moving parts there are behind Rosetta. Shew, it's quite emotional actually! We believe the key to a winning team is the understanding that dignity is hugely important and I honestly believe that's what makes our team of 12 work so well. If your team members feel unmotivated or exploited, they're not going to deliver their best. So for the unit to be successful you have to understand what motivates each individual and you can't do that without treating them with respect. Every person has dreams and aspirations for their life and we try to listen to what each person needs and by understanding that, we are able to grow together."
A well deserved win for this wonderful crew from Cape Town, so proud!
Prize: CMA's trophy, 4 x World Aeropess Champs Recipe Books, R2500 BWT voucher towards inline water filtration system,
Nominees 2020:
Sevenoaks Trading, JHB & Cape Town
Vintage Coffee, Pretoria
Coffeeberry Cafe, Pietermaritzburg
Bean There Coffee Company, JHB and Cape Town
InFood, Jeffreys Bay
Lineage Coffee, Hillcrest
---
Cafe of the Year WINNER 2020 :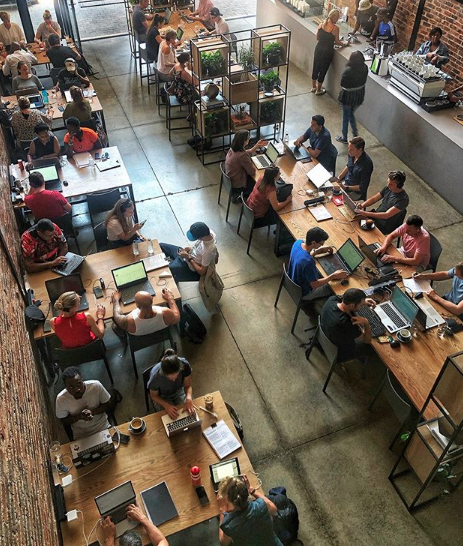 This award goes to the establishment that has consistently created an amazing cafe experience for its patrons, serves great coffee and food, with excellent service, has great ambience, design and most importantly, a loyal community of patrons.
Previous recipients: Truth Coffee, Thirdspace
Prize: CMA's trophy, World Aerorpess Champs Recipe Book, R2500 BWT voucher towards inline water filtration system,
Nominees 2020:
The Barn Owl, KZN Midlands
Brik Cafe, JHB
Coco Safar, Cape Town
Naked, JHB
Afroboer, Pretoria
Origin Coffee Roasting, Cape Town
---
Roastery of the Year WINNER 2020: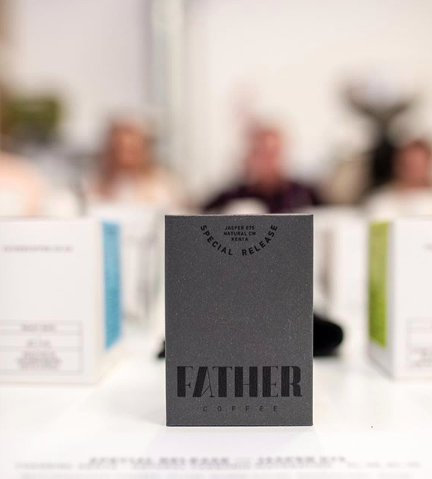 The nominees in this category are the Roasteries in South Africa that have forged the path for speciality coffee in SA. They continue to push the boundaries of coffee roasting by sourcing the best coffees, investing in the latest technology, by collaborating, sharing and engaging with the global roasting community, by educating, informing and inspiring their customers – both wholesale and retail - and finally, by putting the highest quality coffee into the market that can make South Africa stand amongst the best coffee roasters in the world.
Previous recipient: Rosetta Roastery (2018 & 2019 winner)
"We get bored easily so we're always looking for the next exciting coffee," laughs Chad Goddard, dry as ever as he explains their progressive quest to roast new coffees. "We've been pushed by our customers to keep the new releases coming and despite all that's slowed down this year, that has kept us going at pace." Their daily blind cupping routine ensures that only the best roasts make it to you. They're really dedicated to their craft and they have fun doing it. Well done to the Father Coffee team, keep bringing the coffee community incredible coffees please!
Prize: CMA's trophy, World Aeropress Champs Recipe Book, R2500 BWT voucher towards inline water filtration system,
Nominees 2020:
Rock n Roller Coffee Culture
Rosetta Roastery
Brothers Coffee
Bluebird Coffee Roastery
EspressoLab Microroastery
Truth Coffee
---
Barista of the Year WINNER 2020:
Kgune Dlamini, Lineage Coffee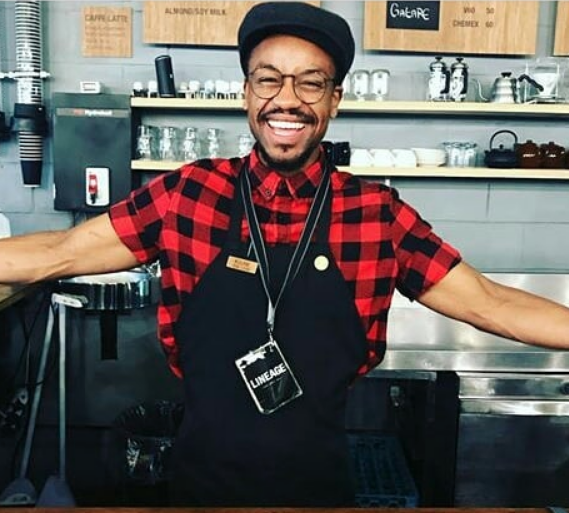 Barista of the Year is not limited to competitive coffee competitions but is the barista all-rounder. He/she is the barista who epitomizes what it means to understand, to respect and to serve amazing coffee experiences. They are masters of extraction, technique and technical understanding, but most of all they cherish that it's not just about the coffee served, but in the serving. We have also updated this category so that the nominees are all individuals who work the bar daily, the people who make every day better and basically make our world go round.
Previous Recipients: Winston Thomas, Simnikiwe Mkhize
What to say about Kgune. In short: To know him is to know joy! Kgune is a passionate human and we are just so glad that one of his passions is coffee! Behind the bar you are not only assured an incredible cup of coffee but your day will also improve ten fold because of his smile and attentiveness, he has a way of lifting your spirits higher than any caffeine hit. He is always curious and this has lead him to pursue his coffee education deeply with incredible results in every cup. He combines his passion for performing arts and coffee in his competitive endeavours and he also has an entrepreneurial drive, starting a local veggie delivery service during lockdown. The man is a powerhouse and people are paying attention! Well done, Kgune!
Nominees 2020:
Sharon Muto, Rosetta Roastery
Narsh Mshwewe, Pauline's
Nombuso Ntisnani, Coffeeberry
Ndumiso Ndumeyane, Fabrica Cafe
Simnikiwe Mkhize, Rosetta Roastery
Ndumiso Qolintaba, Vineyard Hotel
---
Thank you to our CMA 2020 Sponsors: