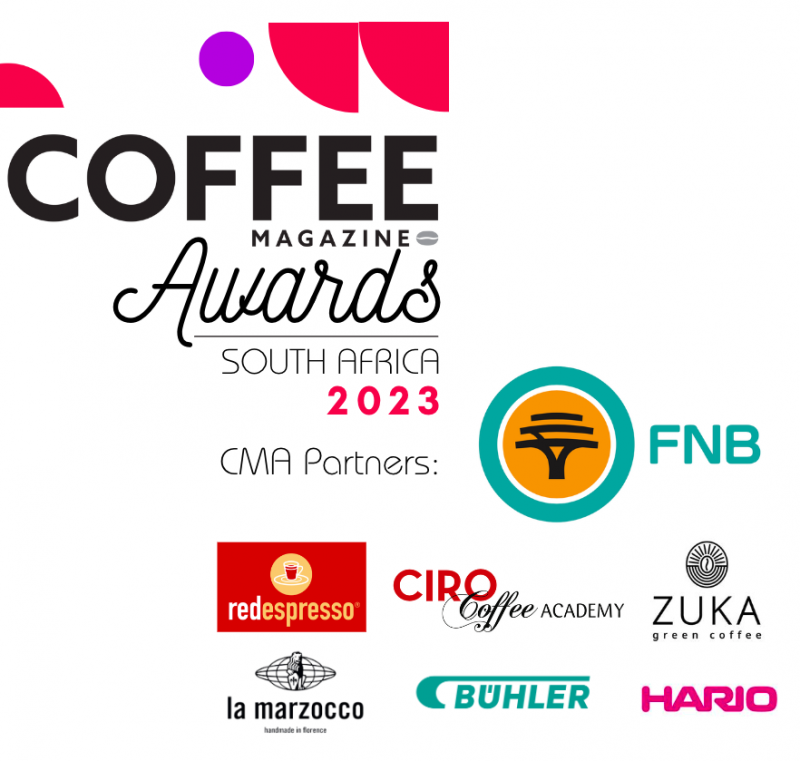 There is one week left to nominate your favourites! When you fill in the form below, your name goes into a draw for an amazing Coffee Magazine Awards Hamper worth R2000 + 2 tickets to the CMA Event in JHB on 2 December 2023.
Thank you to our Valued Partners:
Headline Partner: FNB
Red Espresso, La Marzocco SA, Ciro Coffee Academy, Bühler, Hario, Zuka Green Coffee, Morrico Imports, Hostex2024, BWT water + more
---
We are once again looking for the best of the best throughout the coffee industry. It is always important to celebrate the victories and we hope to do just that by giving our beautiful coffee industry goals to strive for!
It's the coffee industry's year-end party and we love to give credit to the hardworking people in this business.
This year we are introducing a new feature of the Awards which is the Top 10 in your city!
So go on, tell us about it!!!
See past winners here:
For sponsorship enquiries, please contact Iain:  iain@magazine.coffee
For the first year we will start with the following cities/combined areas:
Johannesburg
Tshwane
Cape Town
Durban
Bloemfontein
Gqeberha
Potchefstroom/Klerksdorp
Garden Route
Cape Winelands
Are we missing somewhere? Please tell us about it in the comments!