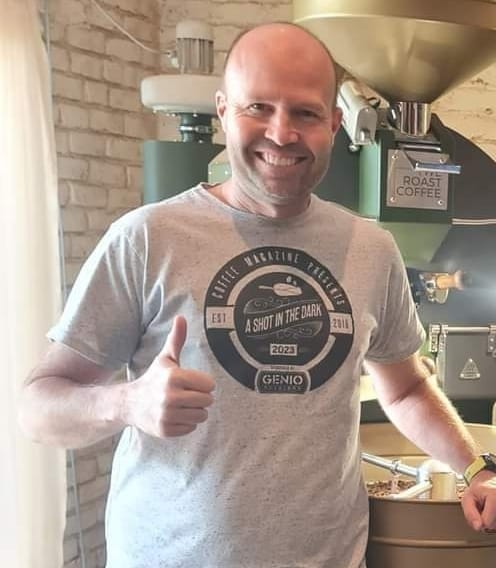 Byron placed 3rd in this year's A Shot in the Dark Roasting Competition and if you can believe it, he only started roasting in March. Of THIS YEAR! Wow!
He has done roasting courses with Shaun Aupiais who placed 2nd in the 2022 Competition, so they must be on to a winning formula!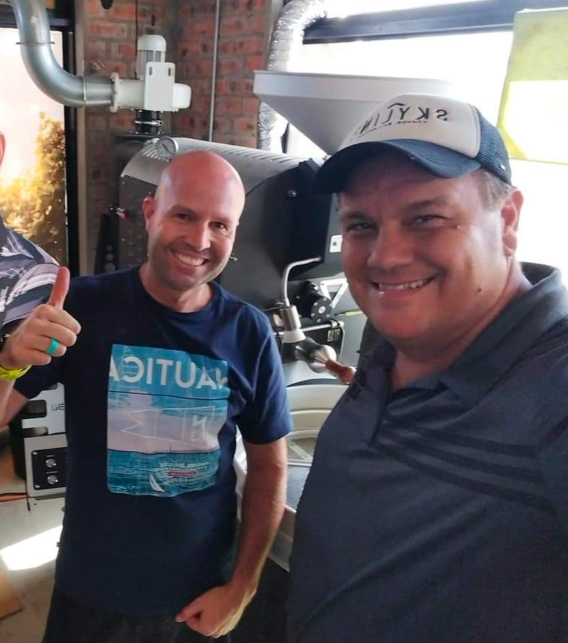 The coffee roasting bug bit in a big way and we know that Byron has a bright future in the coffee industry! Get to know a little more about this passionate human.
Name: Byron Smith
Name of Roastery: The Roastery (Mosselbay) at Vyeboom Padstal
What is your roasting Weapon of Choice? Genio 6kg
What do you love most about roasting?
I absolutely love the process from start to finish, the change of the beans, the fragrances and watching the beans drop out, swirl and cool, extremely therapeutic.
What is your favourite coffee to drink right now? My All Africa Roast
All time Top 3 movies/series/books?
American Made, Red Notice, Superstore. I'm not a reader.
If you have to describe your personality by using the title of a song, what would it be?
Against the wind by Bob Seger.