If you can tell anything from the smile below and the answers to the questions, it's that Pascal is a passionate, fun-loving and fiercely competitive human.
He only started roasting last year and in the two A Shot in the Dark competitions since, he has managed to place in the Top 10 both times. Even more than that, his single origin roast has placed first in the Final Round, damn son! So if you want to taste some cracking coffee roasted by this boytjie below, check out Now Coffee and their mushroom infused section Above Ground.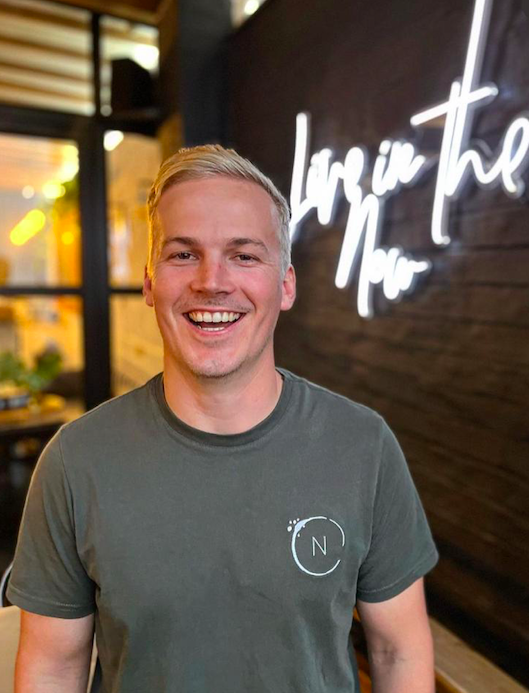 Full Name: Pascal Bauwens
Name of Roastery: Now Coffee
What is your roasting Weapon of Choice? Genio 6kg 
What do you love most about roasting?
The excitement of the first sip of a new coffee and sharing that experience with others.
What is your favourite coffee to drink right now?
I've got a few; currently loving washed sidras and geshas from Colombia. Also the old faithful Kenyans from Sirwo Estate  and Kigari are my go to's.
I like to mix it up but cant help but love unique  varietals from Colombia and who doesn't love a washed Kenyan .
All time Top 3 movies/series/books?
This is tough! Probably; Remember the Titans, We Are Marshall and The Blindside 
If you have to describe your personality by using the title of a song, what would it be?
This Town - Jeremy Loops