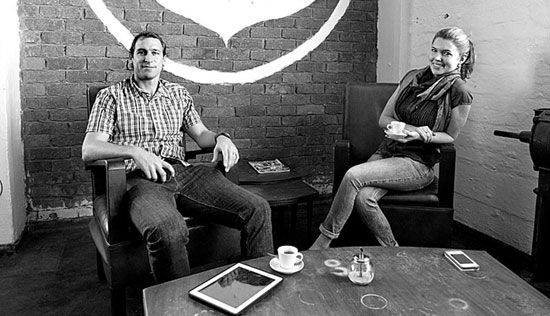 email: iain@magazine.coffee
cell: 082 397 2792
skype: iainevans777
twitter: @iainevans7
facebook: www.facebook.com/iainevans.16


Mel Winter

Editor-at-large
The Coffee Magazine website, magazine and email newsletter are published by True North Media.
1 Howard Place
Durban North
4051
---
---
Where did it all begin?

Not just any cup of coffee. A life-changing brew that started an adventure.

Welcome to Coffee Magazine. Are you ready for the kick?
This website and magazine aims to be a platform for communication between the obsessive coffee professionals and the avid coffee drinkers, nurturing a growing coffee community and culture. Think about your local coffee spot - it has already begun. You are those people!
We travel the country constantly searching for interesting coffee stories. We are the people you see in your local cafes; laptops out, coffee supply constant. Like you, we're into buying beans from our local roastery and sourcing new supplies of precious beans to share with like-minded people who are as passionate as we are about fresh, gourmet coffee. We're experimenting with home brewing methods, and in the coming pages of our mag and these blogs, we'll share what we learn, and we'd love you to share yours with us too.

We love great coffee. We don't know everything, not even close. There is so much to learn and share and we can't wait to use these platforms for all South African coffee lovers to spread their love for the perfect brew.
My name is Iain. I have watched the coffee culture in SA grow as I've traveled around publishing various print and new media titles over the last 10 years. My office was always specialty coffee shops, if I could find them, and now the offices that fueled me with espresso and inspiration, have become the subject of this venture.

Being based in Durban, a city that has seen a booming specialty coffee market in recent years, I've been lucky enough to chase waves, and business all over SA. I've been impressed with how my local city has stood up to the Cape Town scene, the established Eastern Cape outlets and the boom of the Jozi scene. I feel like the time is right to document it and give it a voice.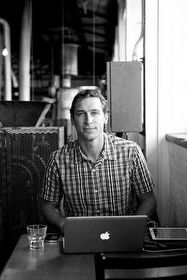 The person to do just that is Melanie Winter. I met Mel in one such office. She had been brought up on the wonder bean, with a coffee roasting father who provided her with the best education she could ask for. Her passion for coffee has only grown working at the family roastery and cafe, The Bean Green Coffee Roastery.

Twice barista of the Year in KZN and with a strong grounding in creative writing and editing, Mel will be the editor of this mag and website, exploring the coffee world she lives in and collaborating with other bean enthusiasts, sourcing coffee stories from the trade, the farms, the cafes and the roasteries around SA and the globe.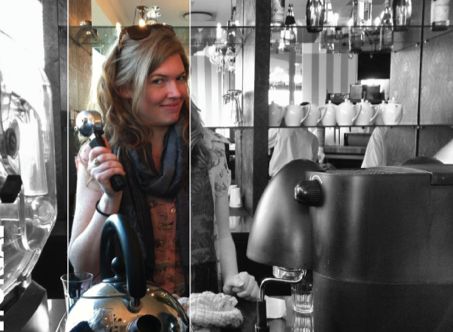 We do not claim to be the last word and ultimate coffee authority. We are learning together with the experts and with contributions from the coffee drinking nation.
Share your coffee adventures with us, we want contributions from anyone and everyone who loves coffee!

Join the Discover Great Coffee community on facebook and post about your daily fix. These cafes and baristas deserve kudos and we would all love to know where to find the great coffee wherever you travel in SA.
Take that sip and tell us about it!

Iain and Mel