We've said it before and we'll say it again, A Shot in the Dark is always full of delightful surprises! We couldn't script it if we tried!!!
This year was no different!
We could never have predicted that in the end the Top 3 Roasters would be in the room with us and all 3 were roasters we had met for the first time in person. We love that this competition expands community and encourages people to get involved.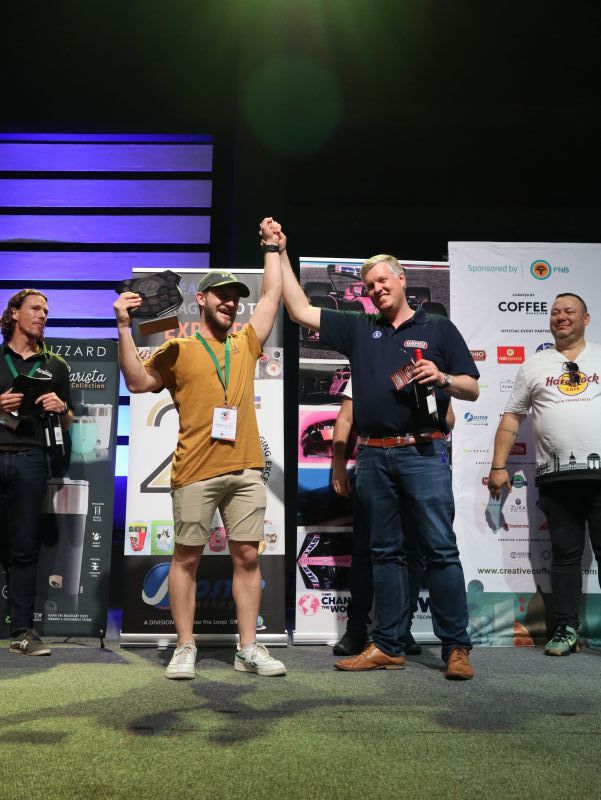 The Winner! Gebrand va Dyk from Baard & Co, with Neil Maree of Genio Roasters.
In third place is Byron Smith of The Roastery on the Garden Route. He learnt to roast with Shaun Aupiais of We Roast Coffee who placed 2nd last year. But here's the crazy thing: He only started roasting in March this year! And here is, inspired and excited about this crazy coffee world and his roast was selected as the third best out of 48! Wow!
In second place, Duncan de Klerk of Airabica roasts on a fluid bed roaster, which is a different style to most of the competitors and it obviously stood out on the table! He is also very new to the industry!
And our Champion for 2023 is Gerbrand van Dyk of Baard&Co Coffee. They are based in Durbanville and began during the pandemic and Co-owner Ronel de Jager also made the trip to be at Creative Coffee Week in person. She bakes the most beautiful sourdough breads and they built a gorgeous destination shop inspired by Louis' underwater adventures. It was incredible to have both roaster and owner in the room to accept this award and it meant so very much to them!

Gerbrand's espresso blend was far and away the best, and this pushed him into the Championship position. After we had discussed how tricky blending can be, this was an amazing feat!

They truly embraced being part of this community and wish them all the best for the future, we'll be keeping a close eye on them!
Special mention to Pascal Bauwens who had the top scoring cupping coffee (for the second year running)! He ended up in 4th place overall.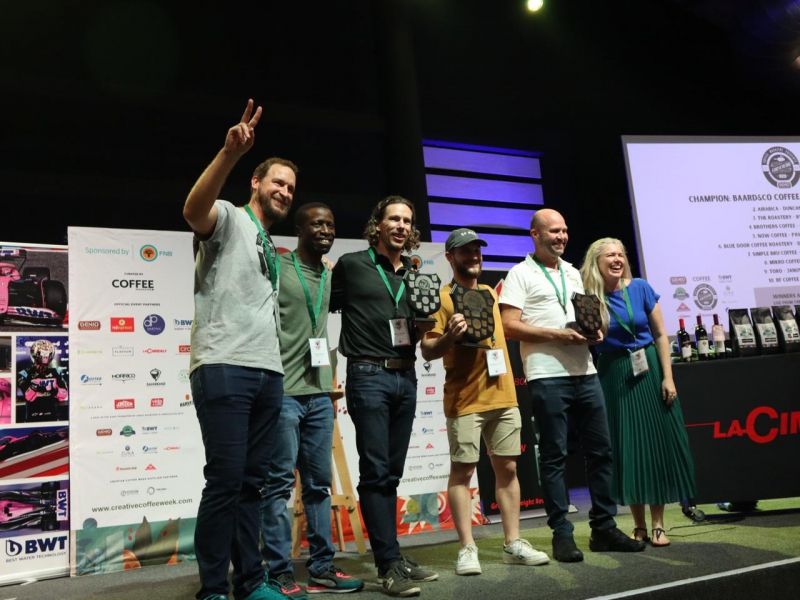 The Gold, Silver and Bronze winners of ASITD 2023!
From L-R: Iain (Coffee Mag), one of our esteemed judges Nicodemus Nabakwe (Zuka Green Coffee), 2nd placed Duncan de Klerk (Airabica), the Champion Gebrand Van Dyk (Baard & CO), 3rd placed Byron Smith (The Roastery) and Mel (Coffee Mag)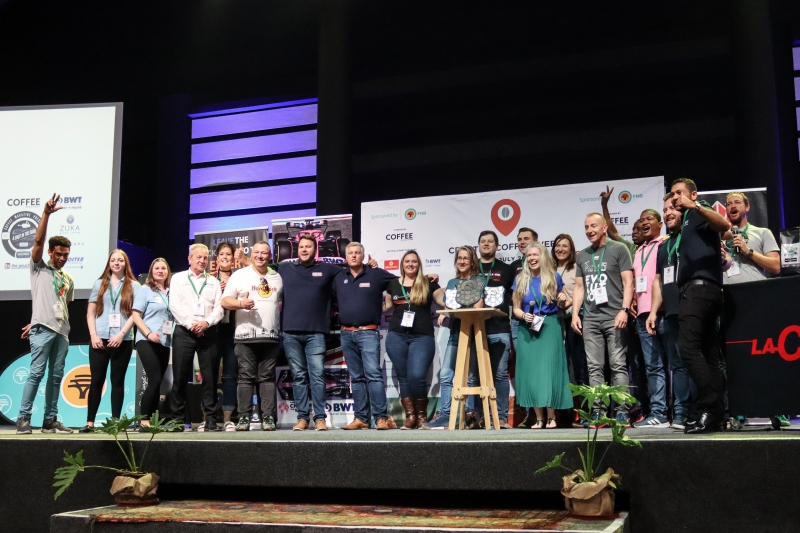 It takes a village of sponsors to make this kind of competition possible and we are grateful to all of them!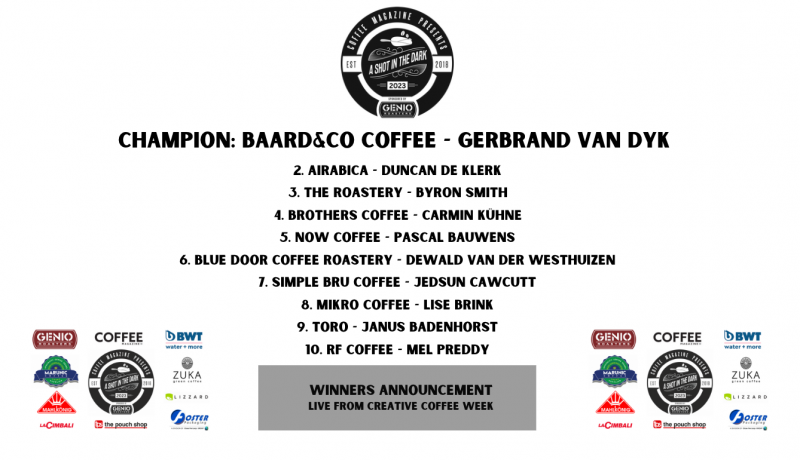 The Judges spent a full day assessing the Cupping Round and the Espresso Round of our TOP 10, and we can't thank them enough! Mike MacDonal (Green Coffee Supply) Nicodemus Nabakwe (Zuka Green Coffee) Cuth Bland (Bean There) ably assisted by SA barista champion Stevo Kühn and SA Cup Tasters Champion Retha van Rijn (both from Urban Brew)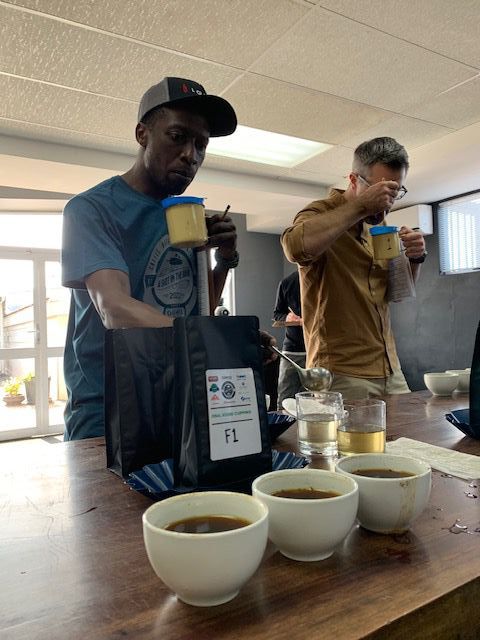 Nico and Mike, slurping their way through the delicious finals submissions!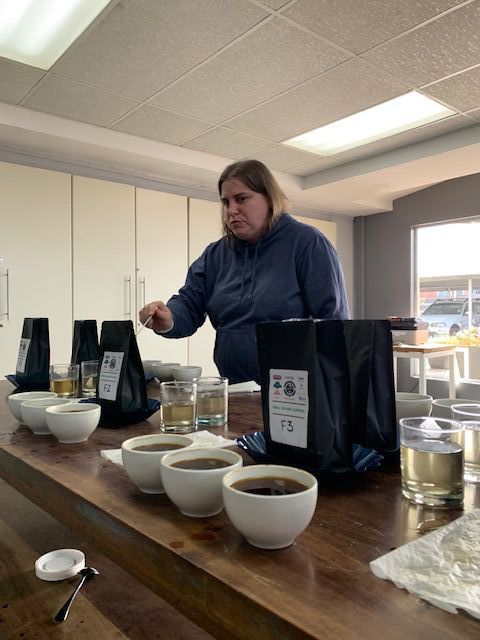 Cuth methodically tastes and re-tastes each cup on the table.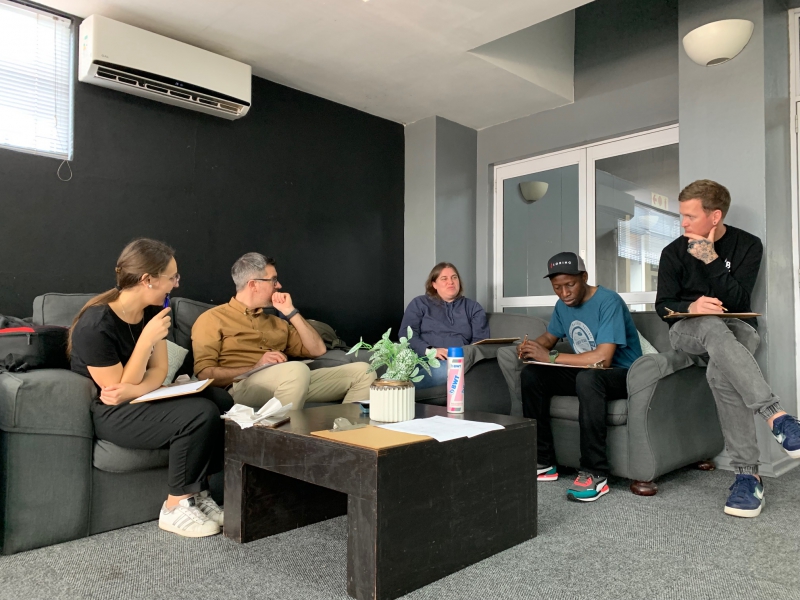 The judges deliberate!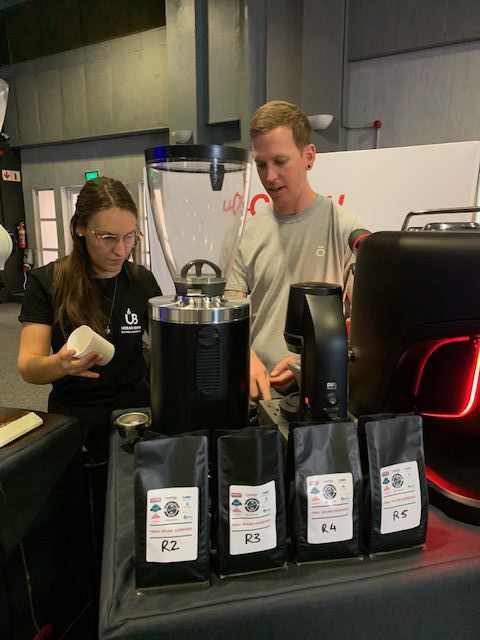 Retha and Stevo pull the espresso shots to the recipes provided by the roasters.