Wow! Congratulations to the Top 10 of A Shot in the Dark South Africa 2023!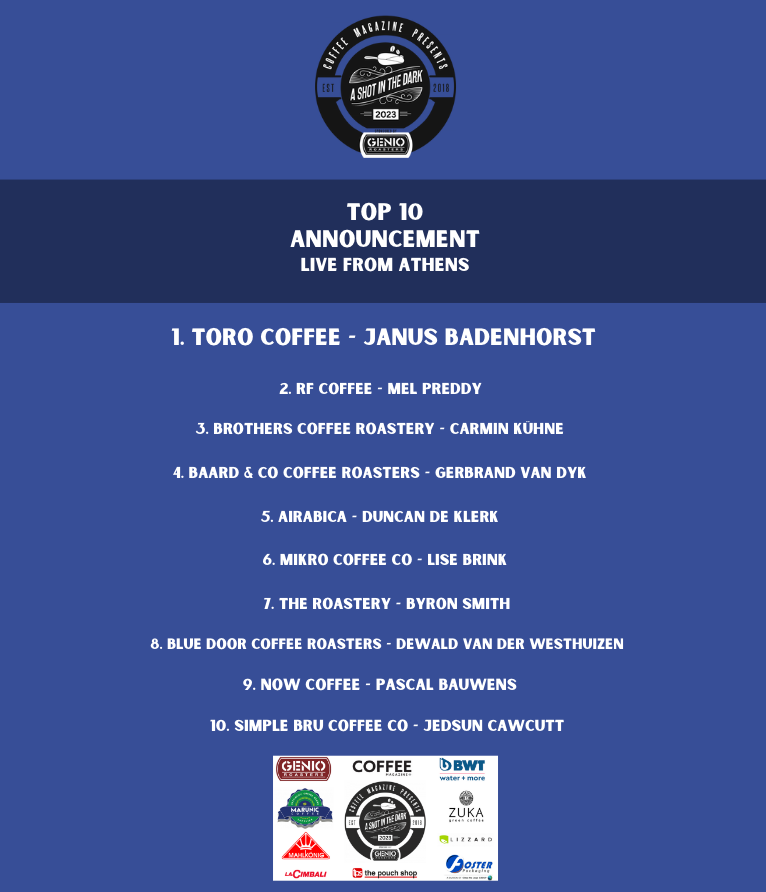 All the competitors received the beautiful Carmo Estate coffee supplied by Marunic Coffee and this natural coffee proved an interesting challenge for both the roasters and the judges!
The scores were super tight as you can see below, and Nicodemus Nabakwe commented that there were very small margins between getting the roast profile just right and 'over-cooking' it, so to speak! That is what's tricky about a naturally processed coffee! We will soon release the colour readings of the roasts, which is always very interesting!
We are super proud of all the roasters who put their names forward to compete this year!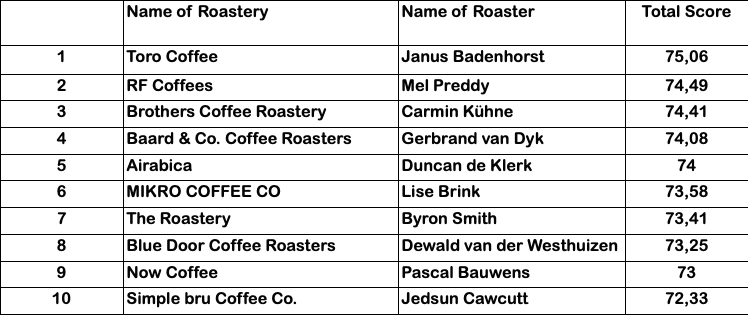 In case you missed it, you can watch the exciting announcement live from Athens below, thank you to Jacolene of Genio for filming the action!