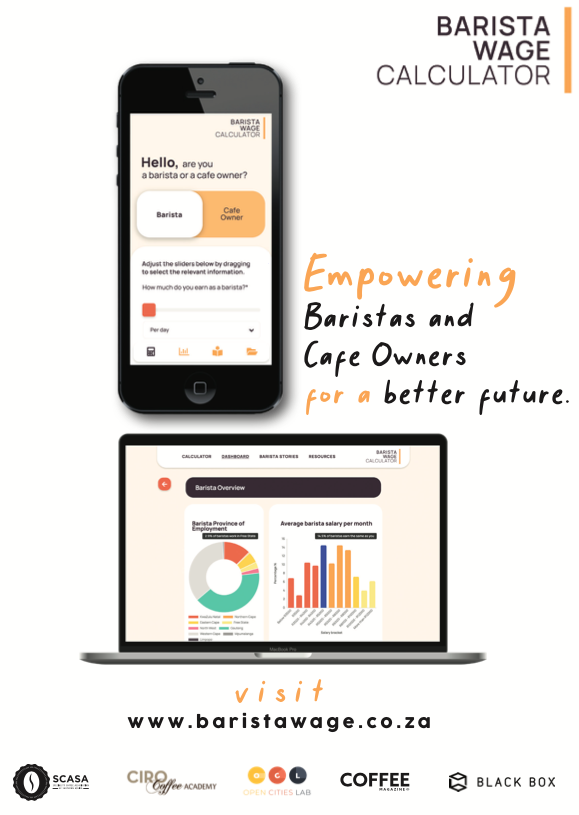 Discover how it works: baristawage.co.za
It is incredibly exciting for us to launch the Barista Wage Calculator with our partners Open Cities Lab, Black Box, Ciro Coffee Academy and SCASA.
After two years in the making, the teams from OCL and Black Box have produced a phenomenal tool. They have taken the data we collected over a year and made sense of it all in a user-friendly platform that will hopefully provide a much needed conversation starter between baristas and cafe owners. It is going to be scary and eye-opening and difficult, but it has to be done.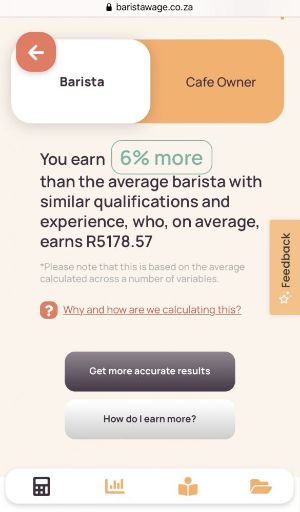 What do we hope to achieve by building this tool? As ever, we hope to grow the coffee industry for the better. We can only do that with buy in from both baristas and cafe owners. This is just the beginning of this journey (even though we're already two years in!) and while we're very proud of the incredible platform built so far, there is room to improve with feedback from the users. So go forth, use the calculator and share it with your friends who are baristas or are involved in running a cafe!
Baristas can still help us improve the platform by filling in the survey here.
Shoutouts to all the baristas who took the time to fill in the survey so far and also to the fine coffee folk that volunteered their time to lead and take part in focus groups around the country, please know you are all appreciated!