Coffee and Exercise: How Can Your Café Build on the Connection?

Whether it's a takeaway espresso before a 7am workout class or a post-run flat white on a Saturday morning, it's undeniable that coffee and exercise keep similar company. Runners, cyclists, gym-goers, paddlers, yogis, walkers and surfers are looking for a caffeine boost before their work out, but there are other elements of the pre-workout coffee run that keep them coming back. How can cafes discover exactly what keeps their early-morning customers coming back before their runs and how can they increase this part of their customer base?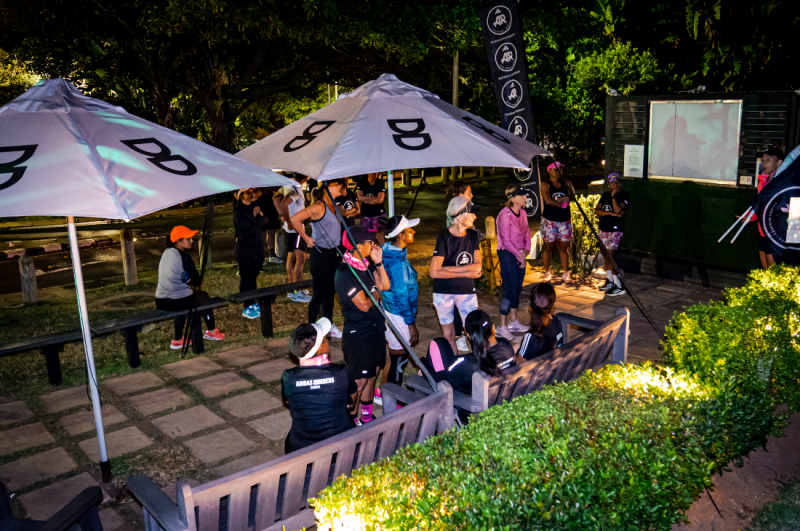 THE CAFFEINE FIX
If you scroll through your local cafés Instagram page, you're almost guaranteed to see at least one picture of a group of people in activewear huddled around a table of takeaway coffees.
For example, Daily Dose in Umhlanga hosts their "Friday Fiver" every Friday at 5:30am. Runners meet at the shop to run 5km along the promenade and religiously have their Daily Dose fix afterwards. The most obvious reason that people need coffee before they exercise is the caffeine. So make it obvious. Make sure your customers know what time you open in the morning, so that they know they can grab a coffee before their session. Additionally, make it clear that you do takeaways and moreover, make sure that they are hassle-free. If your customer knows that they can park their car, order a coffee and be on their way to the gym within 10 minutes – they'll keep coming back. Customers don't want to gamble with their time if they're on their way to a scheduled workout, but if they know that your café will consistently take X minutes to get them their coffee, they'll keep coming back.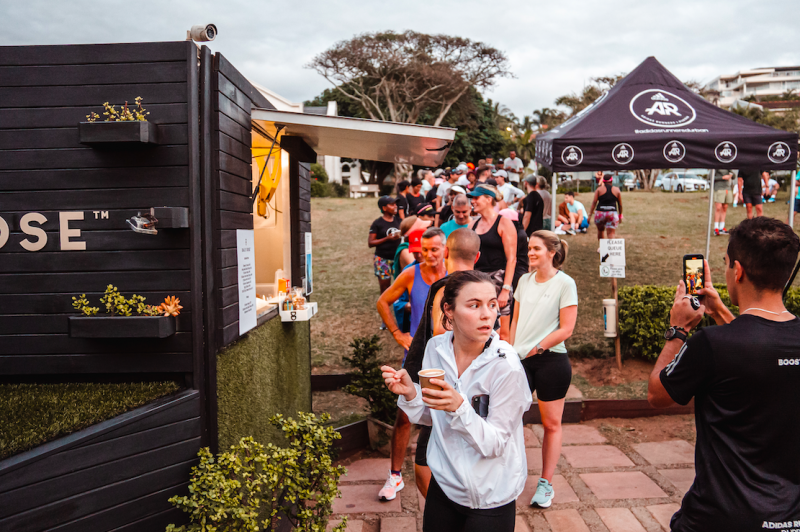 THE PEOPLE FIX
There are reasons beyond caffeine that a customer comes to a café before a workout. It's actually easier, cheaper and quicker to just make a coffee at home before heading off to the gym. Pre-exercise customers are looking for their first interaction of the day. Walking into a café that feels alive and busy sets you up for the rest of the day. Happy baristas, high-energy music and the smell of coffee first thing in the morning is a special and invigorating experience. Giving your customers the feeling that you're hustling alongside them will create a connection between them and your café team.


POST-WORKOUT
The brunch crowd: as cafes, we know them and we love them. The group that come in every Saturday, without fail, for their post-run flat white. There are a few key elements to consider here and probably the most important of those is having an outside seating area. You want people to feel comfortable to spend time at your café. Outside seating will make sure that even if a customer is feeling a bit sweaty and disheveled, they can feel comfortable that they aren't disturbing anyone in your space.
ADDING VALUE
Consider adding a protein smoothie/snacks to your menu. It's a great way to pull people into your café as well as increase your average order value as people will grab a coffee and a smoothie rather than just a coffee. Coming out of a long, sweaty cycle or a leg-numbing CrossFit session, a customer might want to grab a coffee and go home, post-workout recovery menu items are a great way to add value to your customers experience and allow you to increase your average order value.
PLAYING HOST
Cafés are meeting points. From catching up with friends to having meetings and getting work done, a local café visit quickly becomes a daily ritual. Consider hosting an exercise focused club that meets consistently, like Daily Dose's Friday Fiver. Having a group run or cycle from your café every week can bump your sales and café culture. It makes the customers feel that they are part of the café beyond just grabbing a cup of coffee and heading out the door. It's a great way to get your customers feeling at home and having a sense of connectedness to your shop. The more you can weave your café into daily rituals, the better. It'll also draw new customers into your space as touch points with your surrounding community increase. People like coffee, you just need to give them a reason to like (and buy) your coffee, so increasing the reasons to take that first step into your café is the goal.
Good luck and happy caffeinating!