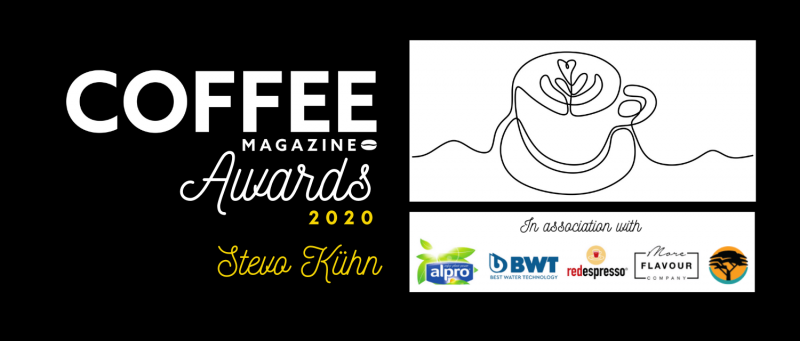 ---
Stevo Kuhn is a humble and passionate coffee professional with a gift for education and we are so excited to see where his journey takes him. He was nominated in the Barista Trainer of the Year category.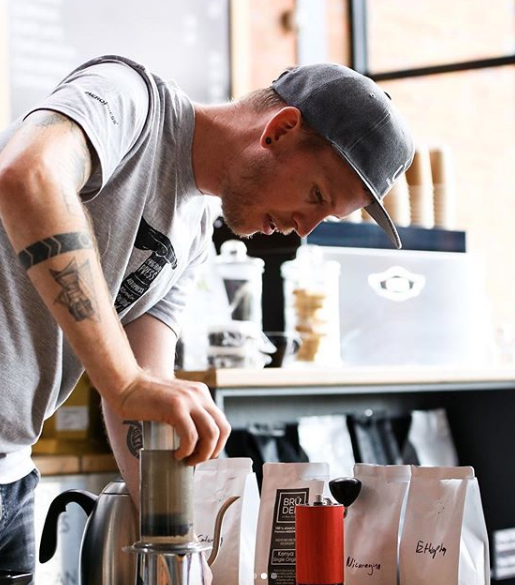 How did you find your way into a career in coffee?
I used to brew coffee at home while still being a teacher at the time. After a series of events I decided to quit my job and went to Johannesburg for a weekend. Here I visited a number of cafés and just knew that I needed to be involved in coffee. A small café offered me shares (it sounded way more impressive than what it was) and the rest is history. This created a space for me to really connect to coffee and what customers want - to this day, I am super thankful for the lessons learnt.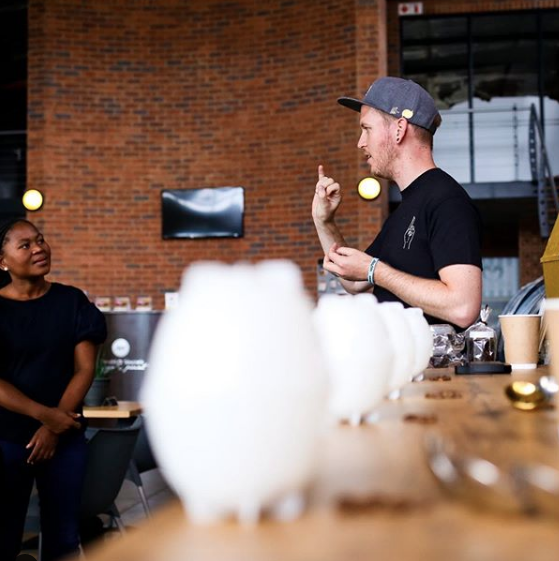 How have you had to adapt and evolve your consulting business, Urban Brew Coffee? What exciting things do you have lined up?
The restrictions on training and traveling had a heavy effect on business, especially because I built my brand and company primarily on training. I had to adapt my model of training somewhat to move to an online approach as well as a combination of distance- and in-person training.
I also had to look for ways to diversify business, but still maintain the educational back bone that I love. We have recently opened a coffee bar in collaboration with a local café, Jack & Jill Food Co. Here we run the coffee section with various coffees on bar. As a trainer, I've had some really great coffee from awesome people and I want to bring this to the Bloemfontein community.
Our bar is based on a multi-roaster system with a new guest specialty coffee always on bar. In this week I also launched an Experience Bar section where people are able to book sessions with some really exceptional coffees served in a educational competition style experience. I am super excited about this and to share some incredible lots with the Bloem crowd.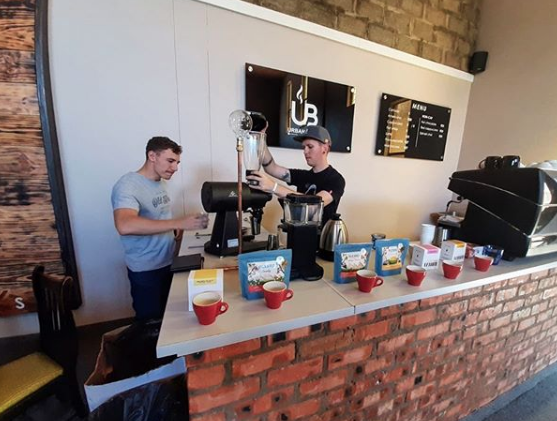 Why do think the international SCA certification is important in the South African context?
I have seen baristas' opportunities literally explode because of certification- this is very encouraging. However, if people are just chasing a paper it will show. I feel that certification is most powerful for us in SA when these individuals exhibit true passion, skill & knowledge of their field. The paper is the added cherry on top & shouldn't become the cake.
With the recent barista wage conversations I also feel that SCA certified baristas with a well rounded approach could become very sought after. If the local industry can / will not appreciate them, the international market will. I really trust that this won't be the case & hope to see an increase in work ethic from local coffee pro's, but also an appreciation for employees.
What do you think the SCASA competitions have added to your journey and why would you recommend other baristas/coffee professionals participate?
Since I started I've wanted to compete, but the time was never right. Bloem never had competitions and I didn't have the resources to compete in other regions.
My aim for competition was always to 'measure' where I am compared to the national standard. To push myself and to continuously keep learning.
When I started competing, I believe that this was definitely the case. However, I got way more than what I hoped for - competition opened a greater coffee community to me. It has shown me amazing individuals and connected me to them. If you are out there wanting to compete - DO IT! Don't overthink it and start with what is around you. Connect with others and stay humble.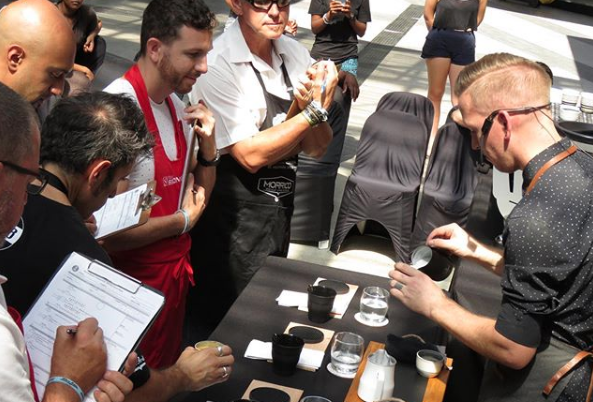 What is your favourite coffee currently?
I recently had some really great coffees, but will have to say that the Hyper-processed Y-05 Colombian from Father & Liliana Natural Anaerobic Geisha from Bluebird still gives me goosebumps.
---
---
Thank you to our CMA 2020 Sponsors: