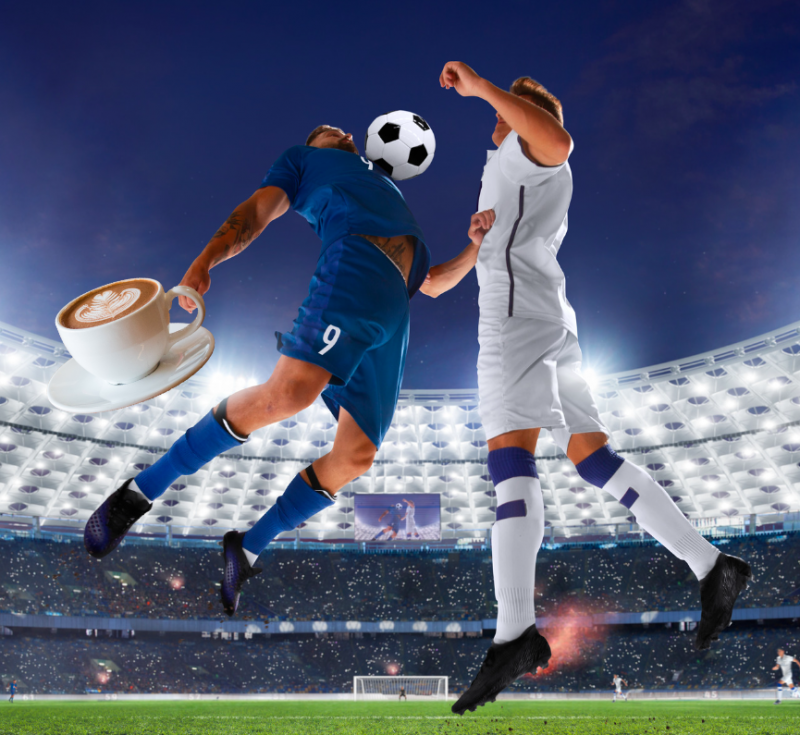 It's difficult to separate the FIFA World Cup from the controversy that always follows it, but when the whistle goes, I know I will still be watching. I'm a sucker for the intensity of sport at that level and I think it's going to be a very exciting contest! Everyone will be looking for the edge and perhaps coffee could be the key!
True to Australian form, having just hosted the peak of coffee competition, The World Barista Champs in Melbourne, the Socceroos (kangaroos, get it?! hehehe) have brought their own barista with them on tour!
We saw in the Lions Tour doccie that coffee is already a big part of professional sport, but this is next level!
The Sydney Morning Herald reports that Australian coffee legends, Toby's Estate has supplied the team with their own mini cafe complete with professional barista for the time that they're in Qatar!
Good on ya, mate!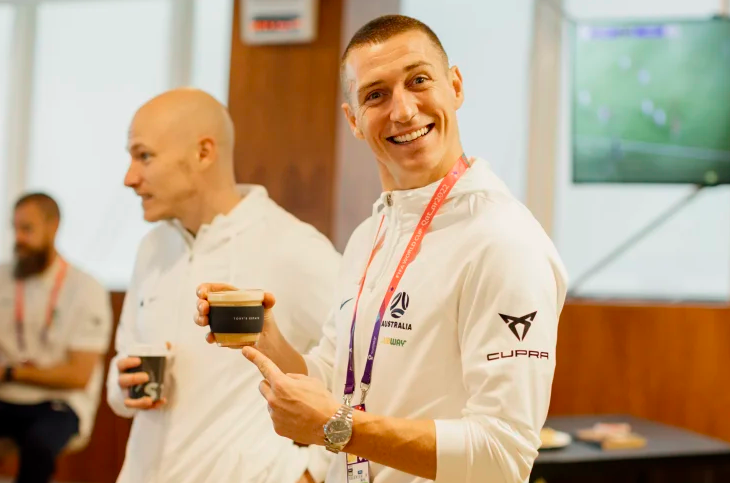 Socceroos striker Mitchell Duke enjoys a fresh cup of the brown stuff at the team's Aspire Academy base.CREDIT:FOOTBALL AUSTRALIA