Don't forget to pick up a Coffee Magazine to discover the 5 Reasons having Good coffee in your office is essential!!!
---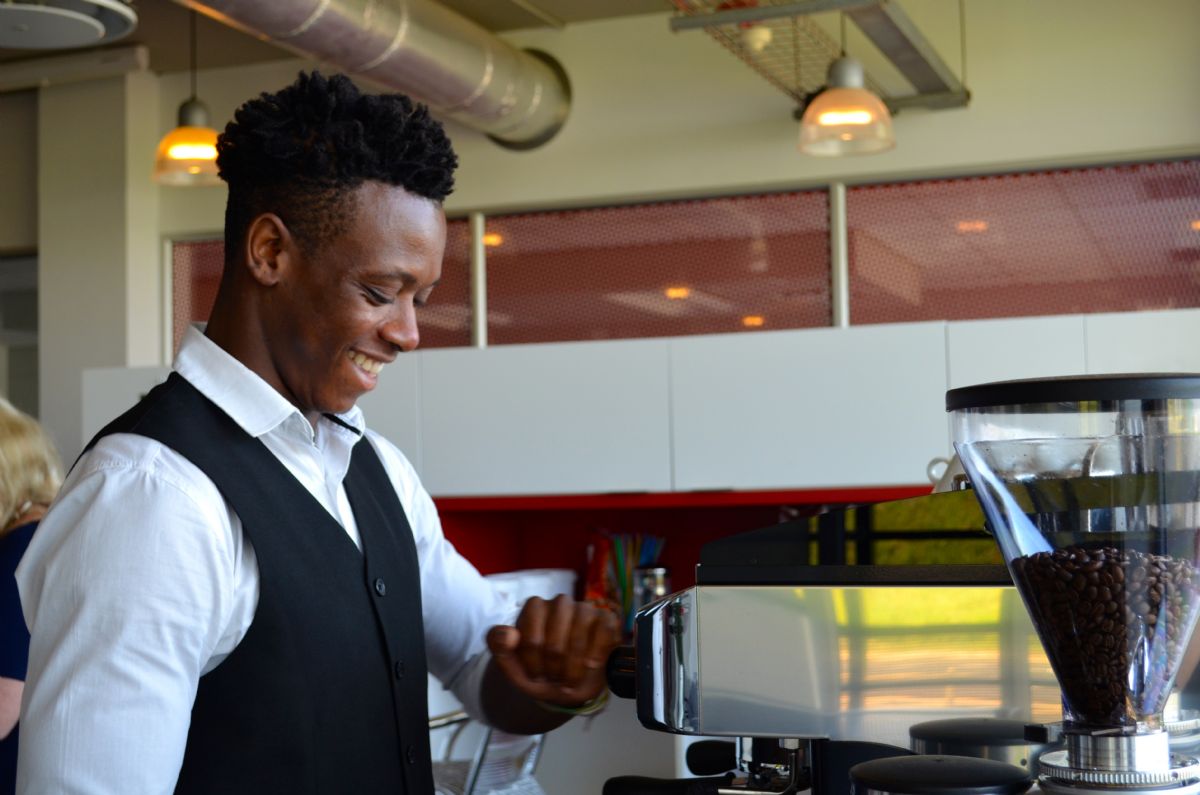 The team at
Private Property
are a lucky bunch. Not only do they have a wonderful view of the ocean, they also have a resident barista, the charming and talented Sbu! The vibe in this office is pretty amazing, everyone buzzes around the cafe area high-fiving Sbu and catching up with their colleagues over a beautifully poured flat white. As a company that receives over 40 million hits a month on their website, you'd think there'd be a bit more stress evident, but they obviously know how to look after their employees.
The Coffee Merchant is their coffee supplier and they have a beautiful set up courtesy of Gourmet Coffee.
ED'S NOTE: If a dedicated barista seems a bit out of your company's league, we recommend you hit up
The Coffee Co.
for a variety of different solutions to get good coffee into your office!!!