We often talk about the future of coffee and if you want to see a real life example that the future is now, we suggest you get involved at one of these events across the country to celebrate the launch of the Eversys Super Traditional in South Africa. They have taken Fully Automatic coffee machines to a whole new realm and it is something to behold.
---
Eversys is a Swiss manufacturer of professional coffee equipment specializing in innovative design of Super Traditional coffee machines. Its vision is to bridge the gap between traditional Italian coffee equipment with the electronic intelligence of super automation, ensuring coffee quality in the cup is delivered every time. All machines are manufactured in Switzerland and sold and serviced globally via a network of subsidiaries and distributors.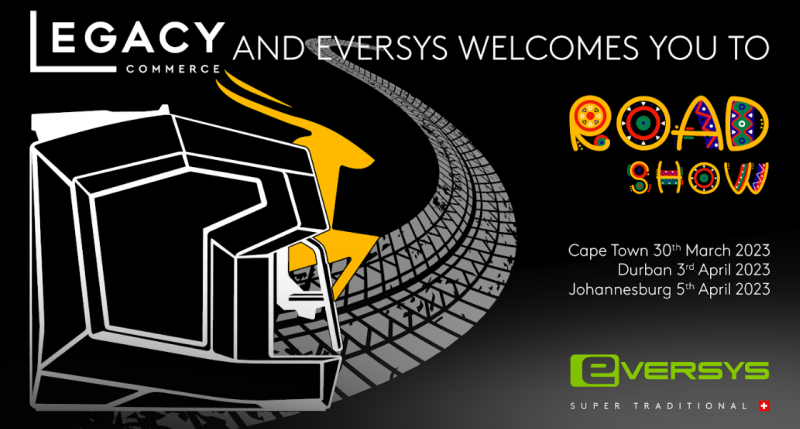 Legacy Commerce are proud to announce the launch of Eversys Super Traditional in South Africa.
Eversys Espresso Machines will be presented during the upcoming Roadshow tour in SA which will take place in three key regions:
Cape Town 30 March – The Winchester Hotel
Durban 03 April - Lineage Coffee Hillcrest
Johannesburg 05 April - Father Coffee Kramerville
South Africa is a major coffee consuming country with steady market growth and trends regarding high quality beans leading towards a demand for specialty coffee. South Africa's coffee presence measures up alongside the best in the industry from a Global perspective. Eversys has a global footprint and is now adding South Africa to their global map.
"South Africa counts as one of the coffee world's most prolific regions. Creativity in concepts and a passionate thirst for quality coffee are an ideal match to our espresso technology. An absolute delight to start our newest chapter in South Africa and to get close with the local community during this roadshow!" says Christian Haueter, Eversys Commercial and Marketing Director.
Eversys, founded in 2009 as a start-up company in the Valais (CH), has been fully taken over by the Italian stock listed De'Longhi Group in 2021 and operates as a strategically independent unit. The Eversys Group - headquartered in Sierre (CH) with subsidiaries in Münsingen (CH), USA/CAN, UK/IRE and branch offices in China, Singapore and Dubai - comprises a team of 300 employees.
We invite all coffee lovers, roasters, and key coffee chains to join us for the Eversys Roadshow. Book a time slot, experience our Super Traditional machines, discover our innovative technology and enjoy a delicious cup of coffee. The Eversys team will be there to welcome you and assist you with calibrations.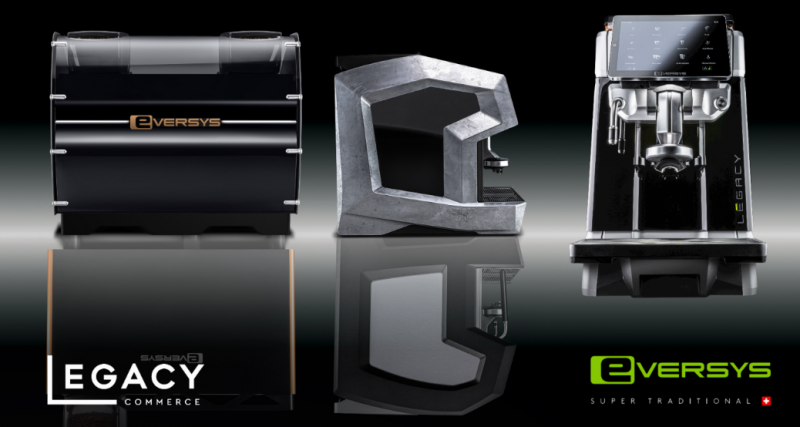 The first part of the Roadshow will be hosted in Cape Town by The Winchester Hotel on 30th March for a full day of demonstrations. This is a great opportunity to trial our technology, discover our full capabilities and immerse yourselves in the Eversys experience. The second part of the tour will be hosted by Lineage Coffee in Hillcrest on 3rd April following a similar format for the Durban audience. Finally, the tour will conclude on 5th April in Johannesburg at Father Coffee, Kramerville.
Join us and stand a chance to win fantastic prizes. Goodie bags are up for grabs for the visitors and VIPs attending. You can finally join us for a few drinks, snacks and a conversation.
We are so excited!
Please fill in the form below to book your time slot with the Eversys team. If you have any questions you can also get in touch with Regardt and Annelize at info@legacycommerce.co.za