It was an action packed 3 days at Hostex in Johannesburg this week, with SCASA holding the National Semi-Finals for Barista, Cup Tasters and Latte Art.
6 Finalists were announced in each category. These 6 will compete in the National Finals later in the year, and the winner of each will be the SA National Champion and represent SA at the 2023 World Coffee Events for each discipline.
All images by Orange Orbit.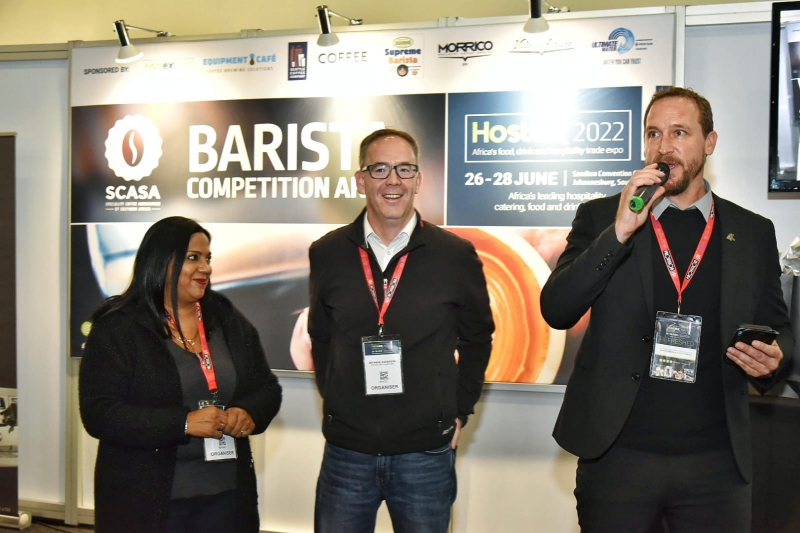 Keraysha Pillay and Mark Anderson from Hostex at the finals announcements, with emcee Iain from Coffee Mag.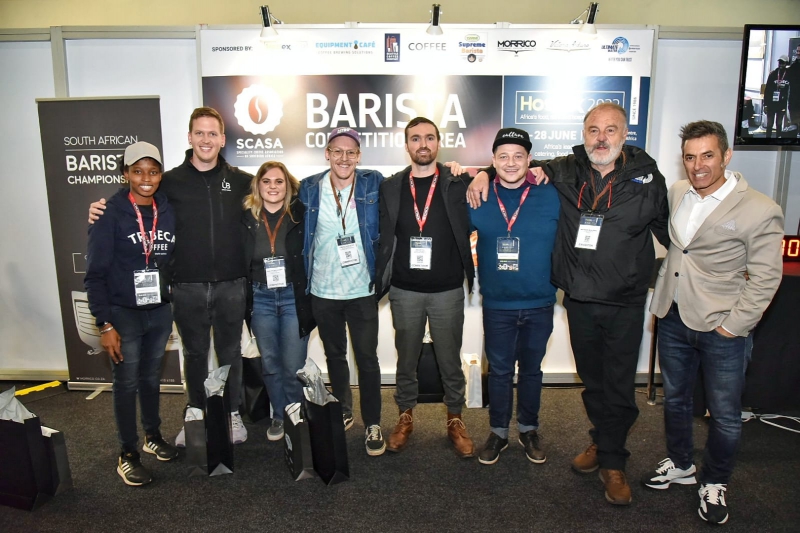 Barista Finalists (Left to Right) :
Obakeng "Tiny" Tshabalala, Stevo Kuhn, Esther Bouwer, Fanie Botes, Trevor Fitz, JP Badenhorst - with sponsors Andre Muntingh (Ultimate Water) and Alessandro Morrico (Morrico Imports)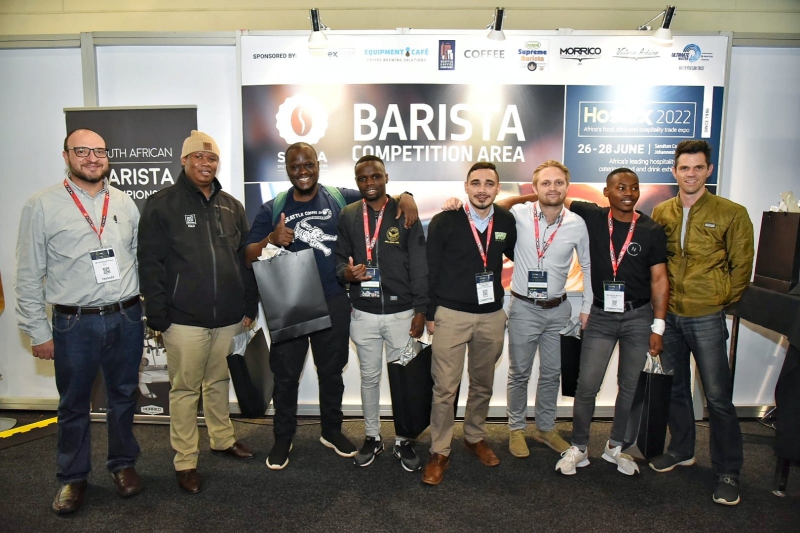 Latte Art Finalists (Left to Right) :
George Bertolis (Judge) , Augustinus Ramafolo, Jackson Mukovhi, Malwande Bekwa, Chris Abrahams, Jeff Stopforth, Vincent Majola & Theo le Roux (Judge)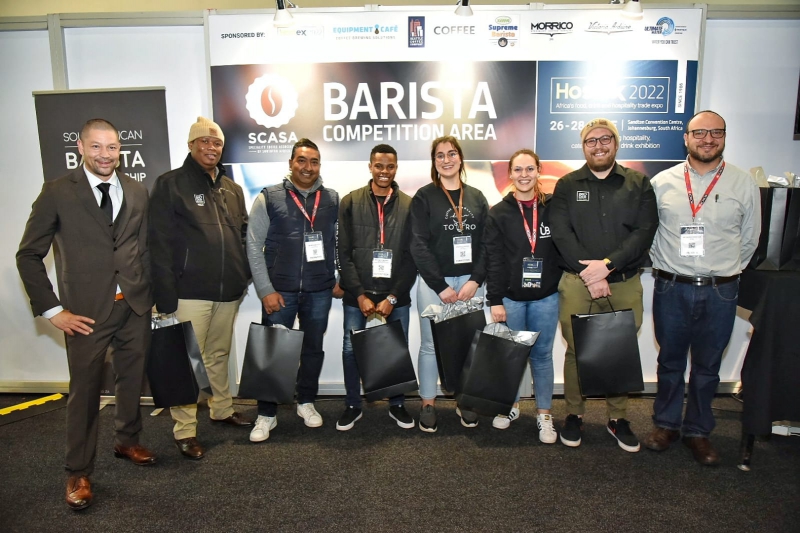 Cup Tasters Finalists (Left to Right) :
Gerald Charles (Judge), Augustinus Ramofolo, Ishan Natalie, Tumelo Mahoko, Retha van Rhijn​, Kayla Sampson, Marius Schnettler & George Bertolis (judge)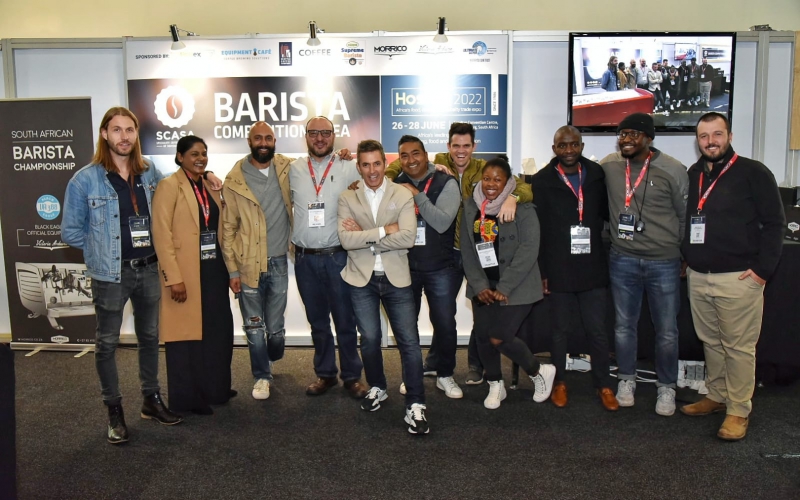 The Judges!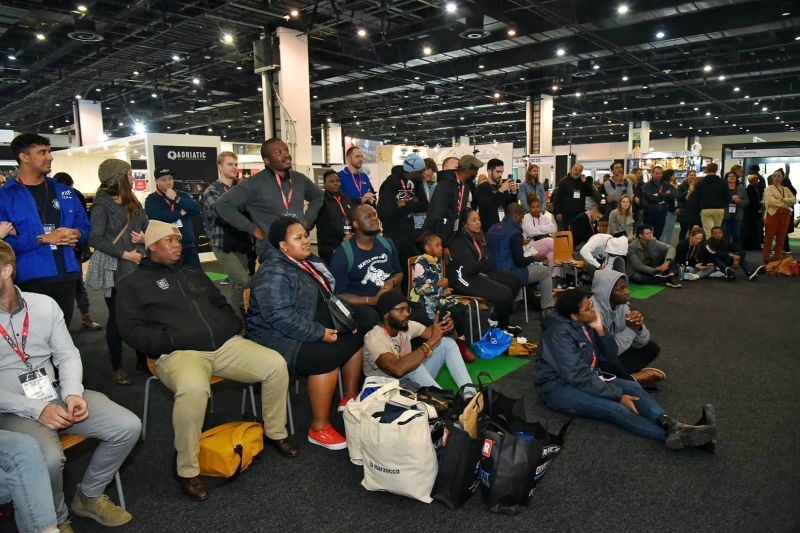 The crowd awaiting the big announcement.
Thank you to everyone who supported the Semi Finalists!