Sometimes you happen upon such a sweet story that it's too good not to share.
Luckily, this story is one you can all take part in, by travelling to a little spot nestled in the Kloof, KZN. Crane Flower Coffee began in the midst of a COVID cloud and has blossomed from there.
Say hello to Dale and Jordin!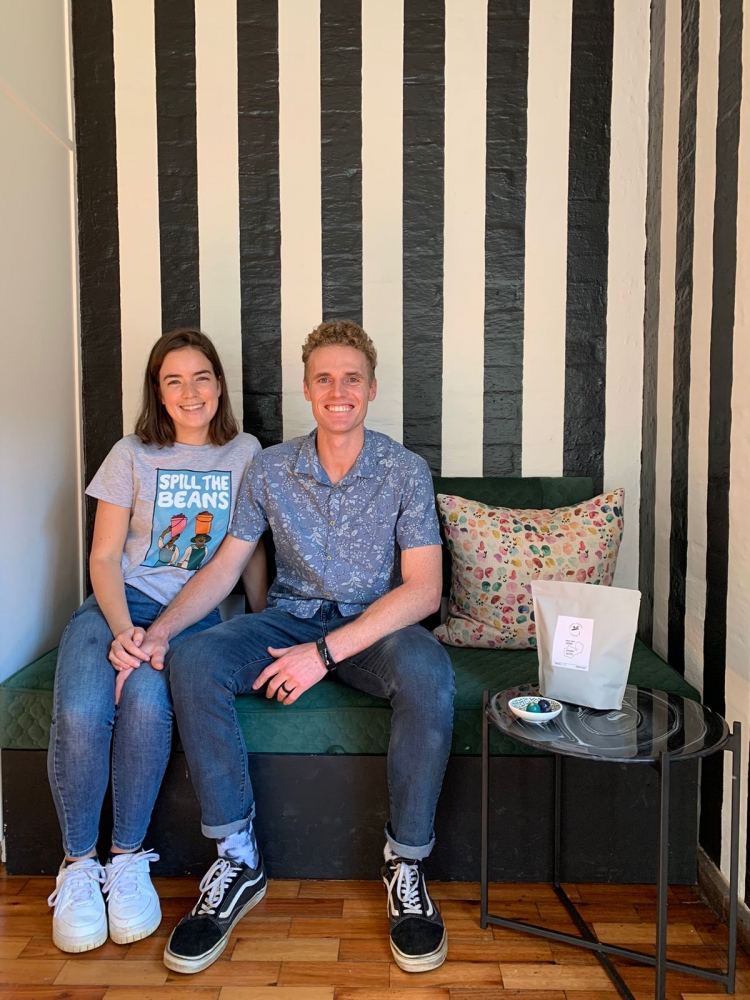 Dale, has quietly been making a name for himself as a coffee roaster in KZN, and like all good things, we heard about him and his coffee via word of mouth from several respected sources around the province. Then a few months ago, we asked him to put some of his delicious three bean Home Blend into our Discover Great Coffee Box (available here, you should definitely taste this coffee!) and Dale also took the plunge and has entered A Shot in the Dark - so it was high time we went to meet this up and coming roaster at his unique roasting spot!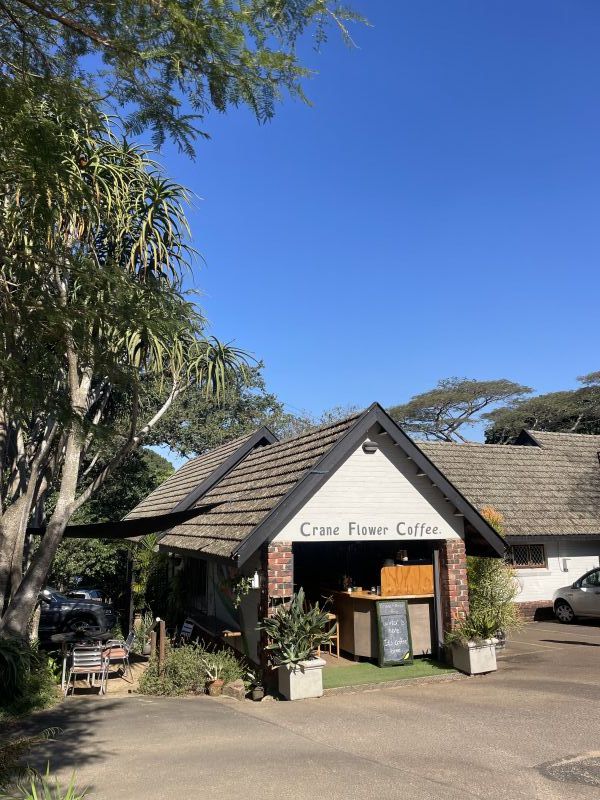 And thus, if you can believe it, we only made it to the actual store for the first time this past week and what a lovely experience! The indigenous strelitzia, the root of their name, adorns the walls, both inside and out with a mural by local artist Giffy and regulars buzzed in and out happily enjoying their coffees made with care using their House Blend. And I loved my pink cortado cup!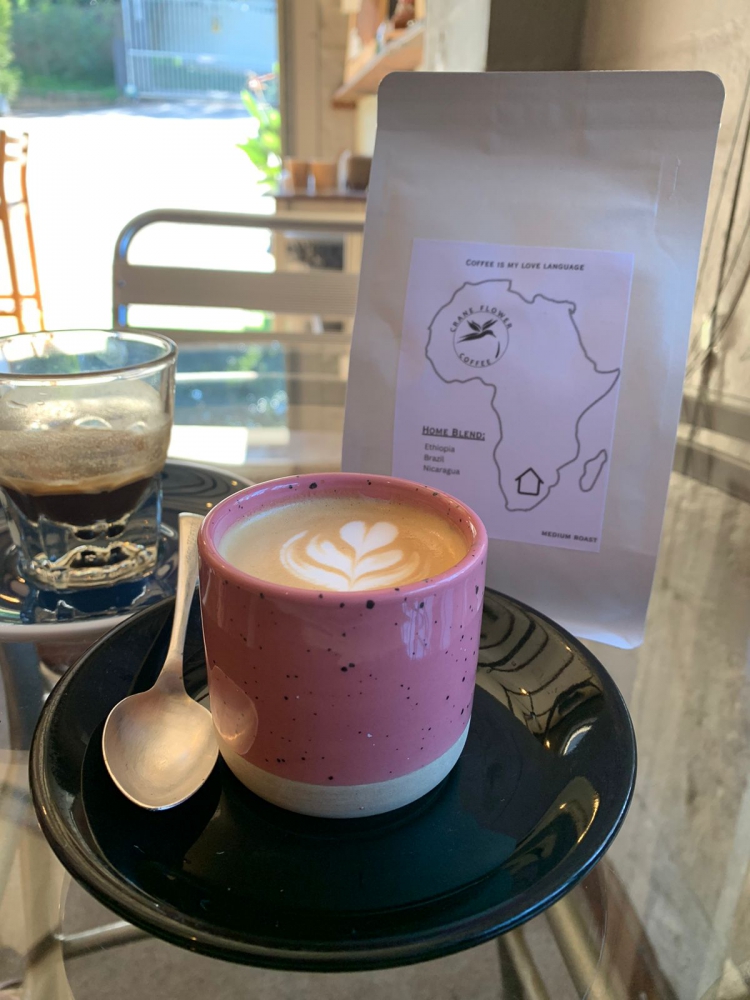 Dale has recently acquired a beautiful Kuban Roaster out of Turkey and he is having fun getting to know it! He started out a manual Machinist Hand Roaster, so this 6kg beast is quite a leap!
And then if you pop your head around the corner, you'll find a very sophisticated chocolatier showroom, Jordin's passion, Cocoa Africa.
Jordin has a background of chef's training having completed her studies at Jackie Cameron's School of Food &Wine, but after working in a top 5 restaurant in Cape Town, quickly realised that the fine dining kitchen life was not what she wanted. After a visit to a chocolatier in the winelands, she was inspired to learn the art of artisinal chocolate making and interned there for 18 months.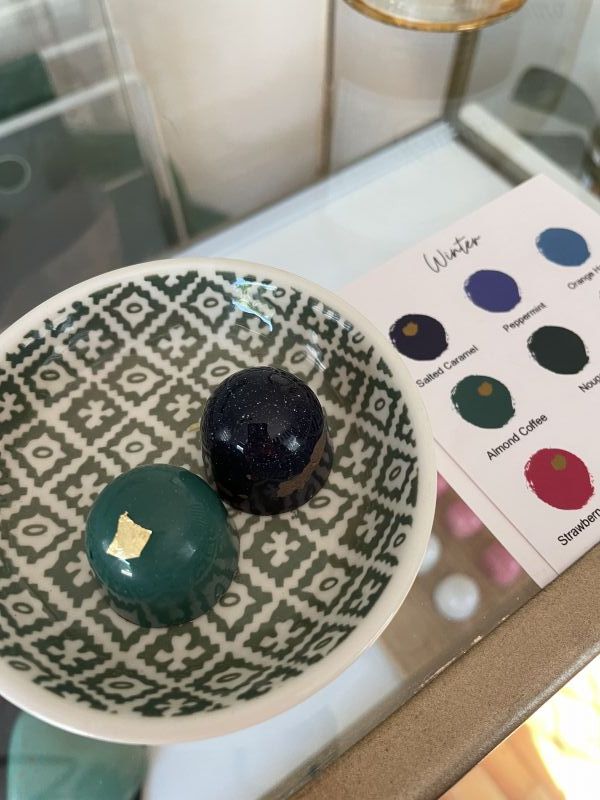 Jordin's chocolates are both beautiful and delicious and what could pair better than great coffee with decadent chocolate? It's a marriage made in heaven...and guess what? Dale and Jordin were recently married, so congratulations to them!
Visit Craneflower and Cocoa Africa at the Robyndale Center, 8 Msenga rd, Kloof, KZN.