We have a proud moment to share!
We are thrilled to announce that Iain Evans, our co-founder and Publisher and MC at hundreds of local coffee competitions, has been selected to MC at the World Coffee Competitions to be held in Athens, Greece at the World of Coffee!!!
He certainly has the experience through 10 years of SCASA competitions and we are sure he will do South Africa proud in a different way on the world stage.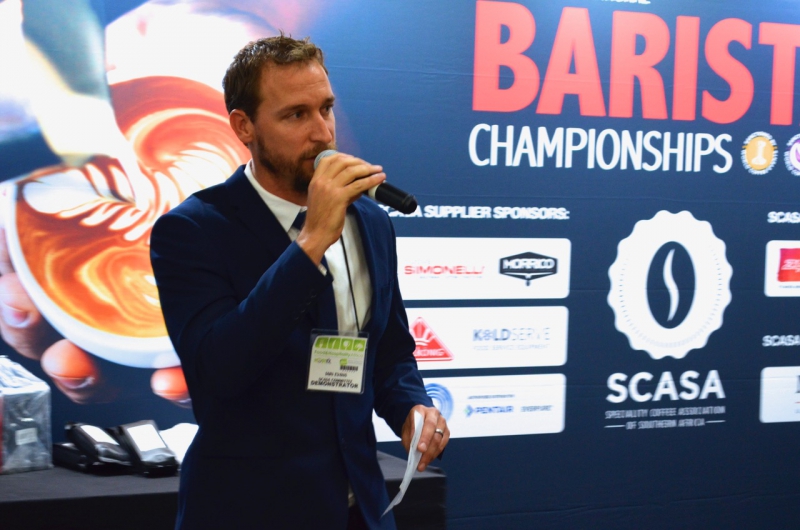 Stevo Kuhn and Retha van Rhijn, the South Africa Barista and Cup Tasters Champion respectively are deep in preparation for their attempts to place high in their disciplines and we are so excited for their chances!
We are an Official Media Partner to World of Coffee and we will be sharing our beautiful publication with thousands of coffee professionals and consumers in Europe. Exciting!!!!
There will be lots of South Africans representing at this event and flying the flag high! It's going to be epic.