This series fits perfectly with the release of Issue 43, which celebrates the music that moves us and how it weaves its way through our coffee lives.
---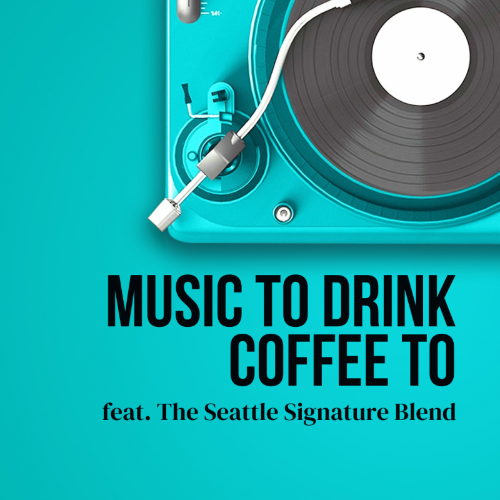 Bringing together two elements that make life so much better: Coffee and Music.
Their bond in the coffee industry is subtle yet important. Like coffee, music is multifaceted, it's historical, it forms communities, a sense of belonging and identity.
Many cafes carefully curate playlists to set an intentional energy and feel. Coffee and Music serve as a beautiful combination that work together to create and define a physical space.
As a frequent cafe visitor, the music that I hear in cafe's plays a huge role in my cafe experience. The same way we look into the intricate details of coffee; be it flavour profiles, body and smell, is the same way I analyse music wherever I go.
The genre, rhythm and structure of a playlist is equally as important to me. So much so, that I've decided to explore the efforts cafes put into creating their music playlists.
This week, I had the pleasure of interacting with Seattle Coffee Company. The Seattle Coffee Company Brand Team are the minds behind the curation process of their cafes playlist.
Their process is all very deliberate and hand picked. Before the music is even heard by us regulars, the Brand Team have listened to the song combinations and the flow of the playlists over and over, creating the musical experience for themselves before even being heard in stores.
The genres they explore are the type you won't hear on any "Top 10 hits" lists. They include genres such Alternative, Offbeat, Acid Jazz, Soul, low-if and Indie folk.
Seattle Coffee Company's playlist's are further arranged as a series of "Blends". There are three distinct 'time' blends that play throughout the day. Based on tempo, the music is the perfect pace for the rush in the mornings and a slower pace in afternoons. I find that the playlist 'Blends' are not only representative of the different times of day and the beverages that go along with it, they are also symbolic to the nature of Seattle Coffee Company's people, stores and blended experiences that they have to offer.
Courtesy of Seattle Coffee Company, is a mini playlist created for us coffee lovers to have access too. This playlist allows us cafe music enthusiasts to create that third happy place at home. Prepare your headphones, speakers and aux cables, because you're going to want to listen to this one.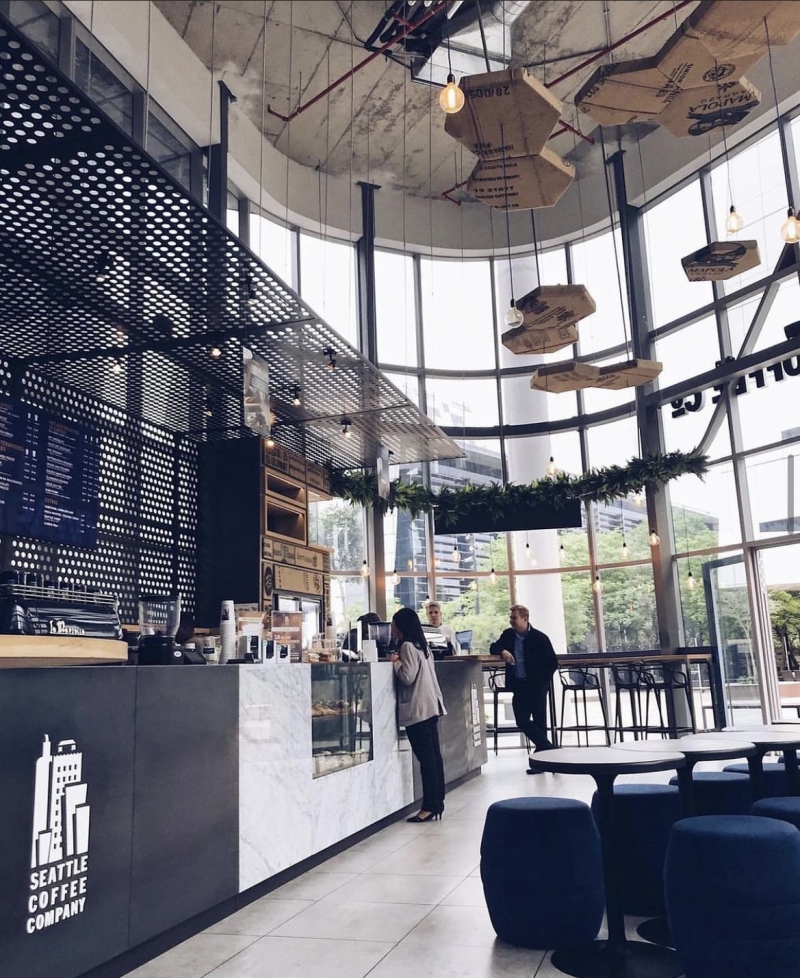 Music designed for the spaces created by Seattle Coffee Company, image from their informative Instagram page.