Gerald Charles is dedicated. Dedicated to respecting all the hard work that has gone into growing the coffee beans that find their way to him at Union Hand Roasted Coffee. He had the great privilege of working with the owners of the UK parent company Union Hand Roasted, Jeremy Torz and Steven Macatonia, that direct trade source and roast some of the most delicious coffees in the world. They are what we could call coffee legends. So Gerald has had an epic education. He is always learning more and teaches the creed of coffee to all who are willing to listen.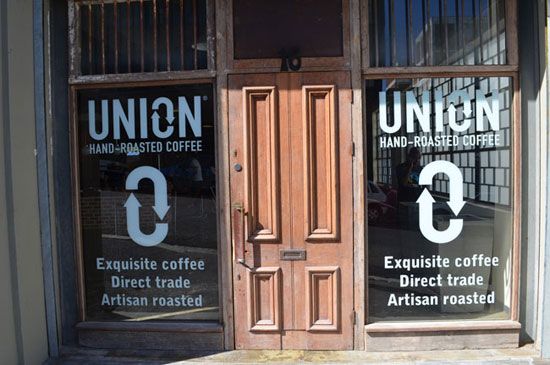 I first met Gerald at the National Barista Championships in August. He is all energy and determination, a force to be reckoned with. His set-up was extremely involved and technical, including three grinders, two Aeropresses, a french press and a bucket load of information.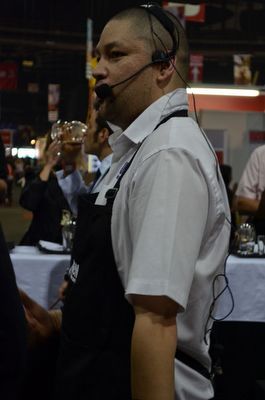 His 15 minutes were utilised to the greatest possible extent and if you don't have a keen grasp of coffee lingo, you could forget about keeping up, even the judges looked a bit bewildered at times. He eventually placed 3rd overall. When I asked him if he would compete again, he said he would have to give it some serious thought. His build up to the competition was gruelling. Endless cuppings to find the right beans to use for competition. Countless experiments with roast profiles and flavour combinations. Many sleepless nights.
"I slept for 2 full days after Nationals."
Holy moly.
While Gerald has been a passionate barista for many years, roasting is now his primary focus. He only began about 2 years ago and now handles all the roasting at Union Hand Roasted (your Seattle Coffee was roasted by
this
man). He gets to roast on a rare and beautiful blue 1965 G45 Probat, and a "very temperamental" 15kg Has Garanti.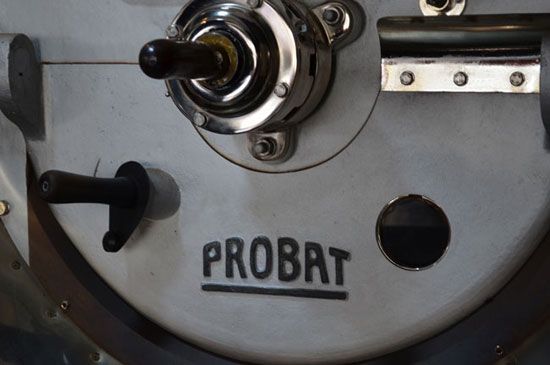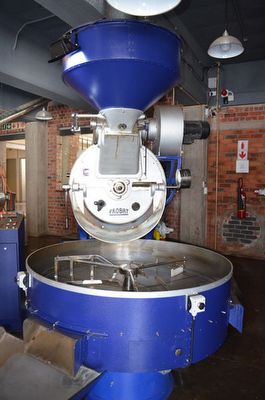 Earlier this year he was invited (a huge honour!) to the World Roasting Championships as the South African representative.
What happens at a Roasting Championship? He told us about the marathon coffee roasting test:
"The first day of the comp was the lab section, we graded and assessed the 3 different lots of coffee we were allowed to use, and then sample roasted them and from there each roaster made a choice as to which coffee he wanted to roast and submit.
The second day saw all of us submit the desired roast curves we would like to achieve, flavour profiles we would like to accentuate, and then roast our coffees during our competition time. We had some time to cup our roasts and from there choose the best batch.
Day three, was the cupping day, WCE certified judges from the World Barista comp judged our wares to determine the best batch which I placed 6th. The roasters cupped and evaluated seperately, and among them I placed 4th - I thought that was great!"
It's not just great, it's flipping amazing!
He also said that the most incredible thing for him about the experience was the forum to share knowledge and learn from each other. An attitude he practices everyday in our South African industry. Cuppings, like the one we were invited to yesterday, are a regular occurrence and he couldn't be happier about that.
What does a day in the life of Gerald Charles look like?
"It starts with a pour-over or Aeropress at home. I'd get into the Roastery have a flat white, evaluate espresso roasts, cup filter and other production roasts, or get training with my customers and their staff, then get through roasting, and then I get to take the beans home, and do it all again the next day...loads of fun."
Sounds about right!
---