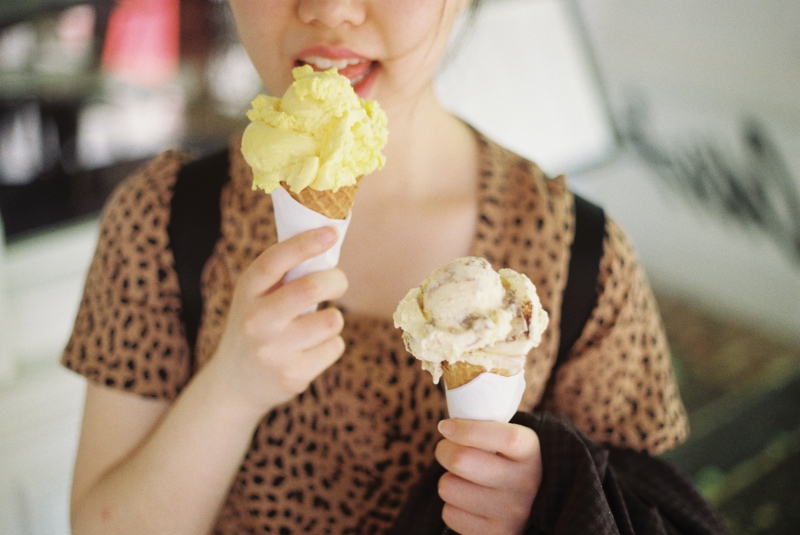 Wandering along the Barcelona promenade late at night on our way home, our nightly ritual was to stop in at Vioko Gelato to try a new flavour. I kid you not, the one night I had an ice cream that tasted exactly like my mom's trifle made only at Christmas time or special occasions, all the layers in one incredible mouthful.
As in coffee, all ice cream is not created equal. In fact all ice cream is technically not even ice cream per say. But what are the major differences between the most common offerings out there.
While both gelato and ice cream contain cream, milk and sugar, authentic gelato uses more milk and less cream than ice cream and generally doesn't use any egg, which is a common ingredient in ice cream. Gelato contains about 5-7% less fat, due to the higher ratio of milk to cream. Surprisingly, air makes a big difference! More air is introduced in ice cream because of how it is mixed. One of the main components of gelato production is that it is churned very slowly, making it much more dense than regular ice cream. Another factor that makes it taste creamier is the fact that it is served at warmer temperatures. Instead of it being super icy, the creamy texture melts into a pool of happiness as soon as it hits your tongue.
Look, we have a soft spot for any and all of these cold and creamy delights, so we've highlighted a couple ice cream innovators, gelato geniuses and one nostalgic soft serve to have alongside or even inside your next coffee treat. There's something for everyone! I scream, you scream, we all scream for…
---
Ice Cream
Ahead of the curve in terms of this sumptuous dessert coming back into vogue in recent years, this Cape Town outfit has grown organically and makes the most of locally sourced ingredients for their flavours. We love the way they focus on creations that are proud of South Africa's heritage, from koeksister to milk tart to the naartjie and chocolate chip concoction pictured. Local is always leaker with this crew. Founder and Co-owner, Kate Schrire, studied overseas in the US where she became involved in the Slow Food movement. Excited by the idea of Slow Food principles being applied to business, she began exploring different ideas for a handcrafted, natural product. Thus The Creamery was born back in 2011. They have partnered with Rosetta Roastery for their coffee offering since the beginning and use the beans in their recipes regularly as well.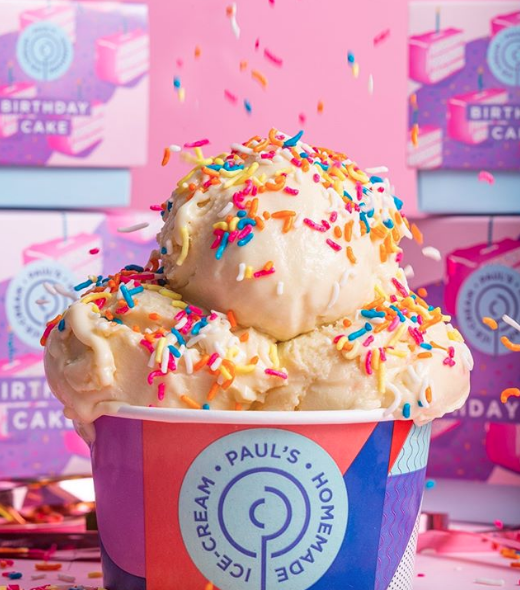 The first time I stumbled upon the Birthday Cake flavour from Paul's in Johannesburg, I thought I had died and gone to heaven. And thankfully soon the brand made its way to Durban's shores. I mean, good for my tastebuds, but bad for my waistline. Moving right along! Paul is an actual guy, Paul Ballen, to be precise. We got the scoop on his
"He grew up in Johannesburg, and started his ice cream journey after receiving an ice cream maker on his 21st birthday. He started making a litre a day, with early experiments of Nutella-swirled milk chocolate and Oreo cookie chunks. Hand-whisking the custard base, he would make a huge mess in his parents' kitchen, getting egg whites and sugar everywhere. Paul's ice cream became available in small cafés and shops in Johannesburg. He then partnered with friend Josh Amoils to help run the growing business. Today, Paul's Homemade Ice Cream is stocked in over a hundred stores, and scoops are available at 12 retail stores nationwide."
We love how much fun they're having with all things ice cream. And doesn't their Dom Pedro flavour look scrumptious?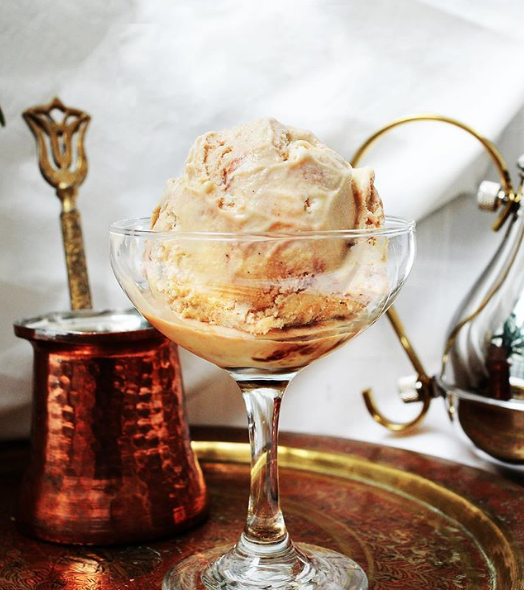 ---
Gelato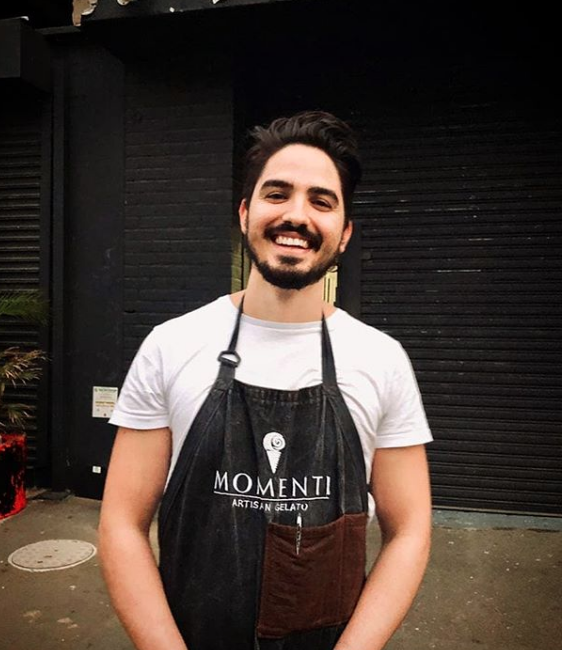 We chatted to owner Edward Papaphotis about his Gelato venture.
How did Momenti begin?
It began with an idea I (Edward) had whilst savouring a cup of gelato from a local gelateria down the road from where I stayed in Sao Paulo. I was teaching English at the time and I knew my interests lay elsewhere, so I pondered on the idea of learning how to make this exquisite frozen dessert. I did some research and found that if I were to take this seriously and embrace the artisanal trade of a Gelatiere (someone who makes gelato), then I would travel to Italy and learn from the source and so I did. I studied at a Gelato University in the city of Bologna, Italy. After my studies I was equipped with a basic understanding of the science and a rough idea of where I wanted to take it. Sometime later after much planning I found a location back home in Durban to open Momenti Gelato, that was in 2017. I have been creating authentic gelato ever since.
Who are the humans behind this growing brand?
I started Momenti with just one human, myself. I knew close to nothing about how to run a business, but I slowly learnt from mopping floors to procuring the best ingredients, customer service and so on. As time went on the business grew, I found more humans with the like-minded enthusiasm for delicious gelato, now we have several staff members from all backgrounds.
Do you use any coffee in any gelato recipes (other than the drinks menu haha)?
We are spoilt for choice in Durban when it comes to great coffee! I use a variety of coffee beans; I like to experiment with different blends to create our cappuccino and tiramisu flavours. This is done by hot infusing the ground 100% Arabica blend into our fresh milk, straining the infusion, and then slow churning the mixture till a soft, smooth texture is achieved.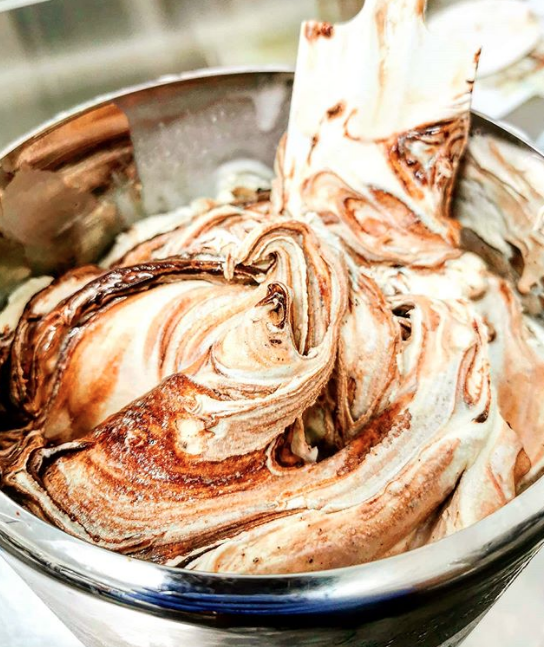 What is your current favourite offering?
I love our Madagascan Vanilla, this is pretty much the foundation of all our Gelati, it is the Margherita to any good pizza. In Italy this would be known as Fior di Latte and would usually exclude the vanilla. You might be thinking well that's anti climatic but the reason this flavour is so important is that one can taste the quality of the fresh milk and cream as well as the pure vanilla from Madagascar, pair this with any other flavour at your own risk. Let us not forget to add a shot of espresso and you have a gelastronomic Affogato on your hands.
If you had to narrow it down to what your 'signature' flavour is, what would it be and why?
Regarding a signature flavour, I have to say there are probably three, Sicilian, Don Juan and Charlie Brown. These flavours have been around since the beginning and are the biproduct of my own mad genius. Sicilian is inspired by Cannoli's, there's chunky bits of pistachio brittle, dark chocolate chip and candied orange rind. Don Juan is just a savoury kind of weird, it's a mixture of caramel chip, roasted almonds, Kalamata olive oil and Maldon Sea Salt. Lastly Charlie Brown is the oldest of the 3 and not the last clever name I will ever come up with, it's a combination of roasted, caramelised peanuts and dark chocolate ganache.
New Address: 1 Ncondo Place, Umhlanga Arch, Legacy Yard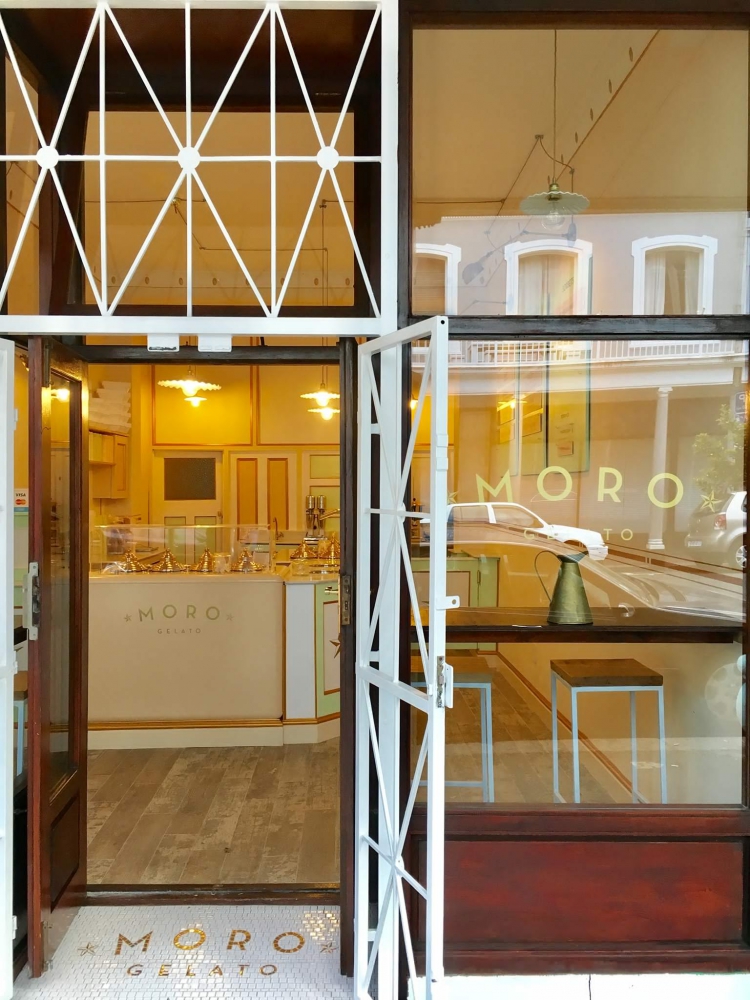 How did Moro begin?
Stefano Moro and Heine Van Wyk met in Italy , precisely Milano, where Stefano was born and Heine lived for 14 years. Stefano's grandmother was making gelato for him since 1982, and Heine thought that South Africa deserved to taste that quality of real gelato.
Who are the humans behind this growing brand?
Heine and Flo make sure the whole business runs smoothly (from training staff to sourcing the best ingredients), while Stefano creates the recipes according to his tradition.
Why did you choose your coffee partner and do you use any coffee in any recipes (other than the drinks menu haha)?
We like Baseline coffee because we know the passion they put in sourcing and roasting coffee. Their coffee doesn't taste overly burnt and bitter, it's a smooth flavour that goes well in our gelato. We use coffee in these flavours : Caffè (just coffee), Tiramisù (layers of mascarpone custard , cocoa, and biscuits drenched in coffee ) , Moka Choco (mascarpone coffee cream with chocolate coffee pralines &hazelnut spread). And all our flavours can become an Affogato, hot coffee poured on a scoop of creamy gelato.
Is there an all-time crowd favourite that people just can't get enough of?
Marchese (caramelised almonds with macadamia nut butter, and vanilla from Tahiti) is one of the most popular flavours, very unique with its nougaty flavour, and the affogato with it - mwah, it's the best!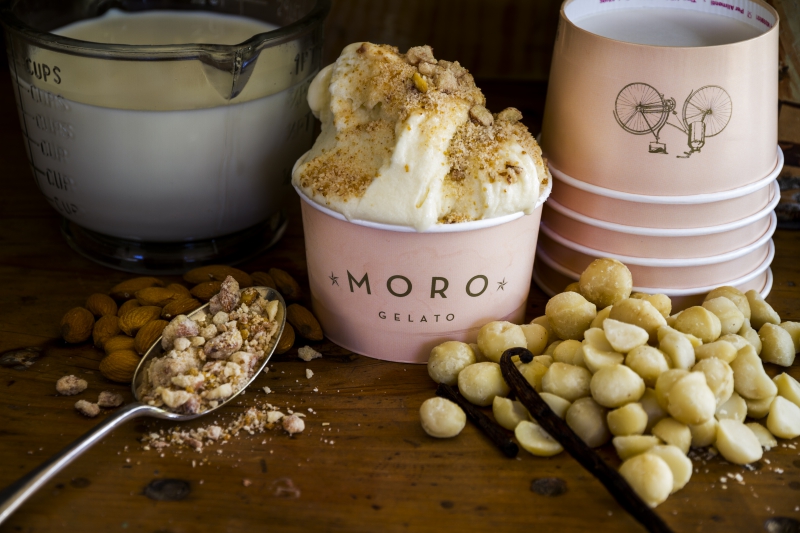 What is your current favourite offering?
Hard to tell, our flavours keep on rotating. We make small batches of gelato in order to sell it quickly and avoid stocking it . The secret of our high quality is freshness, we don't make today gelato that will be sold in months. It's a misconception that because it's cold it can be preserved for long. Artisanal gelato doesn't have preservatives or hydrogenated fats, which are the secret of industrial ice cream.
---
Soft Serve
Majestic Cafe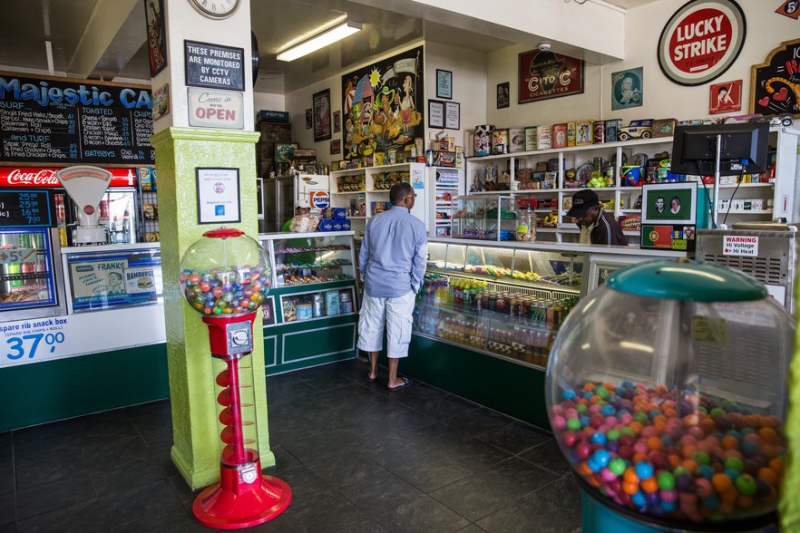 The sweet nostalgia of a soft serve swirl is a staple in all the memories of children who grew up in sunny South Africa. We heard on good authority that for an all-round step-back-in-time experience including the soft serve, Majestic Cafe in Muizenburg, is a must. And while they may not call it an affogato, the soft serve topped with a short shot of espresso is definitely on the menu and a record number of them fly out the door. You will likely stand in a (socially distanced) queue to experience this old style ice cream from this iconic spot, but there is no way you'll regret it! Majestic Café Originally opened in 1937. "Muizenberg has always been for everybody," said Nelson da Silva who runs the famous cafe. He has been working in the store for over 25 years and his father was the store's fourth owner.
44 Beach Rd, Muizenberg, Cape Town, 7950