University students around the world are finding lots of different ways to make coffee more sustainable and eco-friendly, from finding coffee bean alternatives to repurposing coffee waste…
From root to cup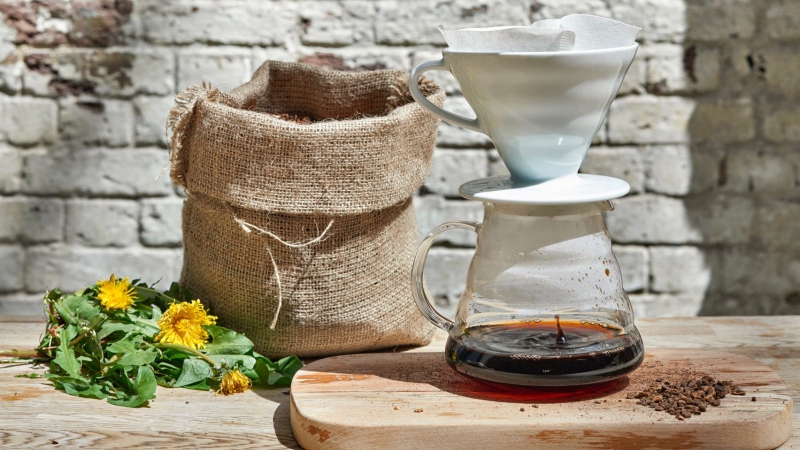 A graduate of Central Saint Martins college in London, Daisy Newdick, has found a way to make coffee using dandelions – what most people might consider an unsightly weed. Her design project, called Make Weeds Great Again, aims to highlight the overlooked qualities of the common dandelion plant, which actually contains certain aromatic compounds that provide a similar bitterness and chocolatey smell to coffee. The chemical inulin is present in the skin around the surface of the root, and that gives it the characteristic coffee taste and aroma when roasted. During her research, Newdick found that chicory (which is botanically related to dandelions) and burdock root can also be used as a substitute to coffee.
Newdick developed her own roaster to prepare the dandelion roots before grinding and brewing them into coffee. The designer hopes that her hand-operated root-to-cup system will encourage more people to try coffee alternatives that don't require beans to be shipped from overseas…
"In the West, and especially in cities, we take for granted the immense distances and complex supply-chains foodstuffs travel before they reach us," Newdick told Dezeen. "With increasing demand driving environmentally degrading practices, together with the impacts of the climate emergency, the future of this highly esteemed commodity is uncertain."
From cup to concrete
If you're not so hot on the idea of alternative coffee, an RMIT University engineering lecturer and his students in Australia are investigating the potential of coffee waste combining with concrete to create construction material. Instead of the dregs from 1.3 million cups of coffee going to landfill, the grounds can be repurposed into concrete to be used in homes, driveways, and office buildings. The group found they could replace up to 10% of sand in a concrete mix with coffee grounds, and they've produced 'coffee bricks' to prove it.
The reasoning behind the idea is to cut down on the need for sand, which is in high demand (the average concrete mix contains up to 80% sand) and has a huge environmental impact when extracted. The City of Melbourne alone creates around 156,000kg of coffee waste every month, so repurposing that waste into useful building materials is an incredible solution for the construction industry.
Fungi Factory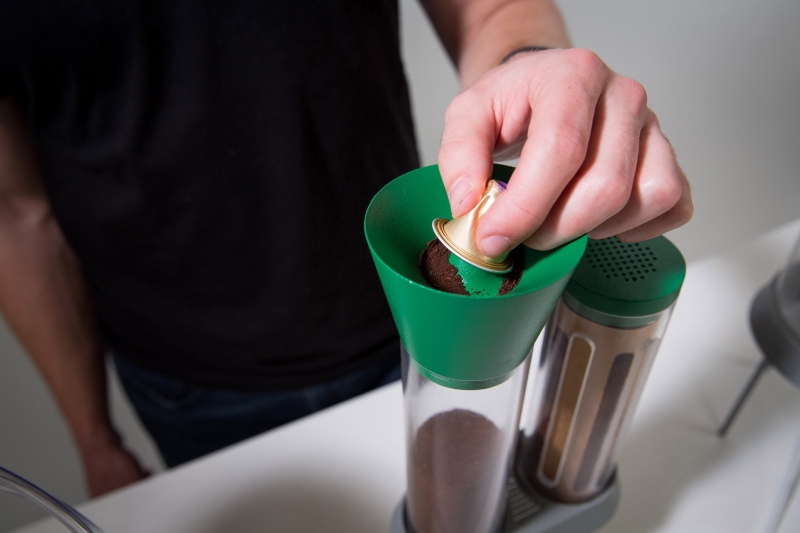 Northumbia University graduate, Jamie Pybus, has also found a higher calling for coffee waste – a kit for growing mushrooms. The designer developed a system that allows people to cultivate edible mushrooms from leftover coffee grounds. Called Fungi Factory, the kit includes a storage container for your coffee grounds, a vessel for mixing the grounds with mycelium spores, and a domed fruiting environment in which the mushrooms grow. Now, rather than throwing coffee grounds into the bin, UK households can repurpose them as a bed for growing oyster mushrooms in just four weeks.
"The concept helps to highlight possibilities of waste recycling within the home by bringing the often unseen, circular economy into the hands and control of people," Pybus told Dezeen. "Shrinking space-intensive processes into a home-sized product is vital to the success of local manufacturing and food production. I really wanted to create a system that was visually interesting and could get both adults and children interested in the product's function and potential benefits. Fungi Factory is environmentally rewarding through its recycling, whilst providing an equally significant benefit to people's healthy eating habits."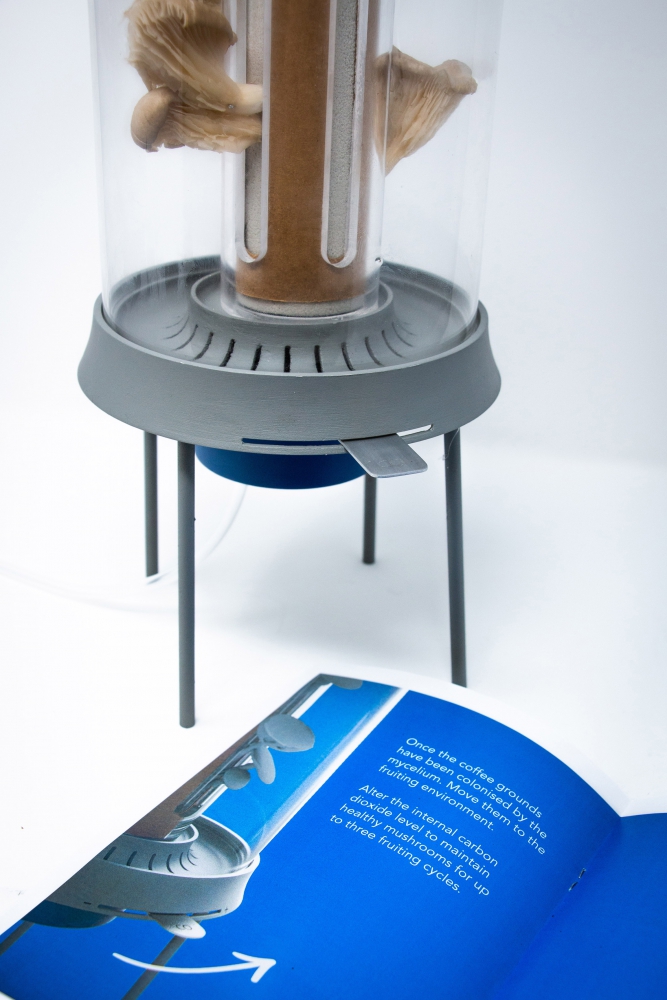 With innovative students finding environmentally friendly alternatives and investigating ways to repurpose and upcycle coffee grounds, a more sustainable future seems more possible than ever.