On coffee and … death?
You might have seen or heard the concept 'death café' floating around, but it's not nearly as scary as it sounds. Death Cafés are social occasions which invite people to share stories about their own experiences with death and mortality – with coffee, cake, and a comforting camaraderie that helps bring talk of death into the light. This in itself is sometimes a foreign concept, as people often struggle to have open, honest conversations about death and grief.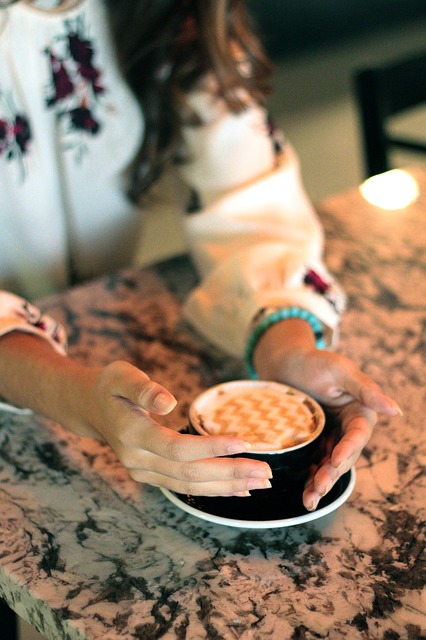 What to expect
Death cafés are often held in people's homes, or at temporary or pop-up venues, but the venue isn't really important. The café part comes in because there's invariably cake and coffee involved. The host of a death café is usually not a therapist or psychologist, but rather just an ordinary person willing to host an event that brings people together to discuss death-related topics.
A key principle of the death café scene is providing a non-judgemental and non-biased forum for conversation. This isn't a symposium aiming to get to the bottom of anything, but rather a relaxed space for discussion that's guided by the needs and interests of the attendees. That means every café session ends up being unique. Talk can range from terminal diagnoses to the death of a loved one, a dream, a suicide, or even a near-death experience.
A death café is not about trauma or grief counselling, but rather a kind of therapeutic experience in confronting mortality and talking about both death and life. One goal of the death café is to help people make meaningful connections.
Human connections
Most conversations in Western society are frivolous and surface-level, and launching an in-depth discussion about mortality at a braai might put a damper on 'the vibe'. But what the popularity of the death café shows is that people want to talk about the things that matter. They want to voice their fears and concerns…
For some, talking about death with family or close friends is too complicated and often too 'real' – sometimes you can unload to strangers in a way you can't with those you know, as you're not weighed down by concerns of what they'll think. That said, don't be surprised if a visit to a death café leads to the start of some new friendships.
The origin of the death café
The first death café was held in 2004, hosted by Swiss sociologist and anthropologist Bernard Crettaz, who believed the topic of death in the West was shrouded in "tyrannical secrecy". He even went on to write a book about his idea and the reasoning for it, called Cafés Mortels: Sortir la Mort du Silence (Death Cafes: Bringing Death out of Silence).
The Englishman Jon Underwood so liked the idea when he heard about it that he held a death café in his home along with his mother in 2010. It was a real success and he worked to start a movement – successfully. Death cafés are being held in about 50 countries around the world, including South Africa. Some cafés are regular events, like Mortal Monday Death Cafe in Cape Town, occurring once a month.
The appeal of death cafés is particularly strong in the West, where many of us are shielded from death. The death café founders feel this separation from death isn't helping us to learn to deal with death and thereby live life more thoughtfully and joyfully. Memento mori. Remember you must die. Life is finite, and a death café meeting is a chance to help you gainer greater clarity of that fact in a supportive environment that offers cake and of course, coffee.