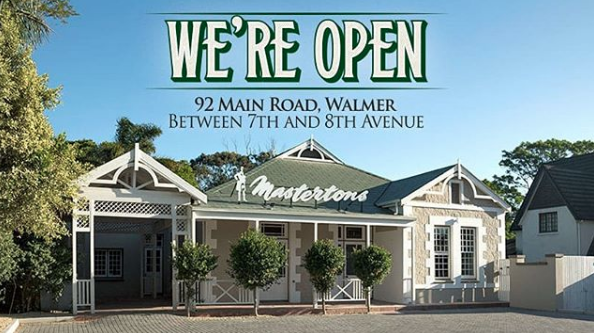 In a round about way, Mastertons Coffee & Tea Specialists is at the very beginning of The Coffee Magazine story. We might never have existed were it not for our editor's dad being inspired to start his own roastery space after visiting James Masterton at his Port Elizabeth Russell Road store.
So began the road to starting The Coffee Magazine and falling in love with the coffee industry. Thanks Mastertons!
Now as South Africa's oldest coffee roastery celebrates their 94th year in business (!!!), they have relocated to stunning new premises (92 Main Road, Walmer). The charm of the old location will never be forgotten and will certainly hold a special place in our hearts, but the new location expands their passion for coffee in such a beautiful way. They've got dedicated areas for training, cupping, equipment, beans and to grab a cup of their famous brew.
Ryler Masterton and his team are pushing the brand forward into the ever expanding world of coffee and they are excited for the future. They have really created a gorgeous contemporary space, without sacrificing the traditional look and feel. Just take a look below...