Land of the Rising Coffee Culture: The Asian coffee phenomenon
By Pete Licata - World Barista Champion 2013
---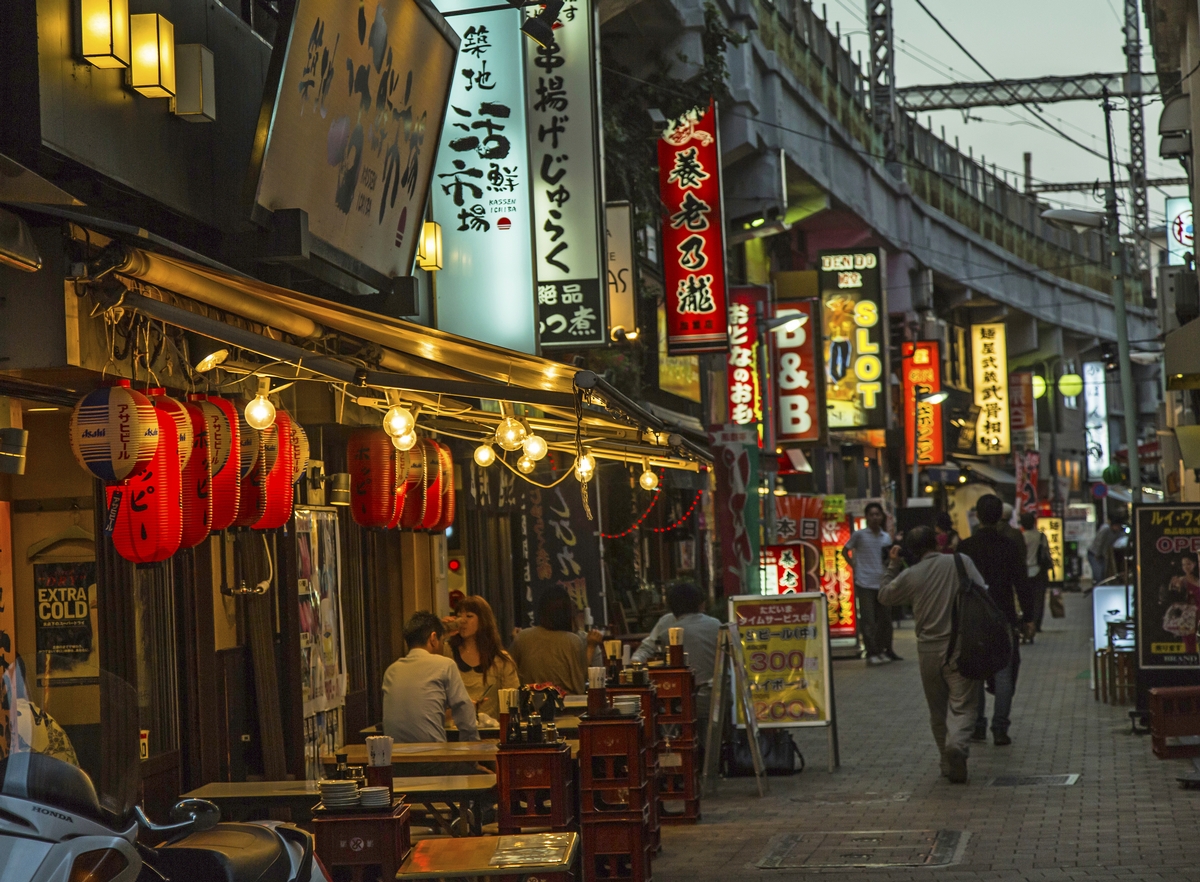 In June 2014, Hidenori(Hide) Izaki from Japan was crowned the World Barista Champion. This may have come as a shock to some coffee lovers, but it was surely no surprise to the people who have met him. He is infectiously friendly, always smiling, and passionate with a youthful energy. The people he meets quickly become his friends and there is no way to dislike this man. I had the pleasure of working with Hide this past year on his competition preparation. My consulting team discussed the initial idea making process, went to the farm in Costa Rica, and helped refine his English pronunciation among other things. I would not say that Hide won because we helped him though; I would say that we helped him show the true skill, passion, and vision that he has inside.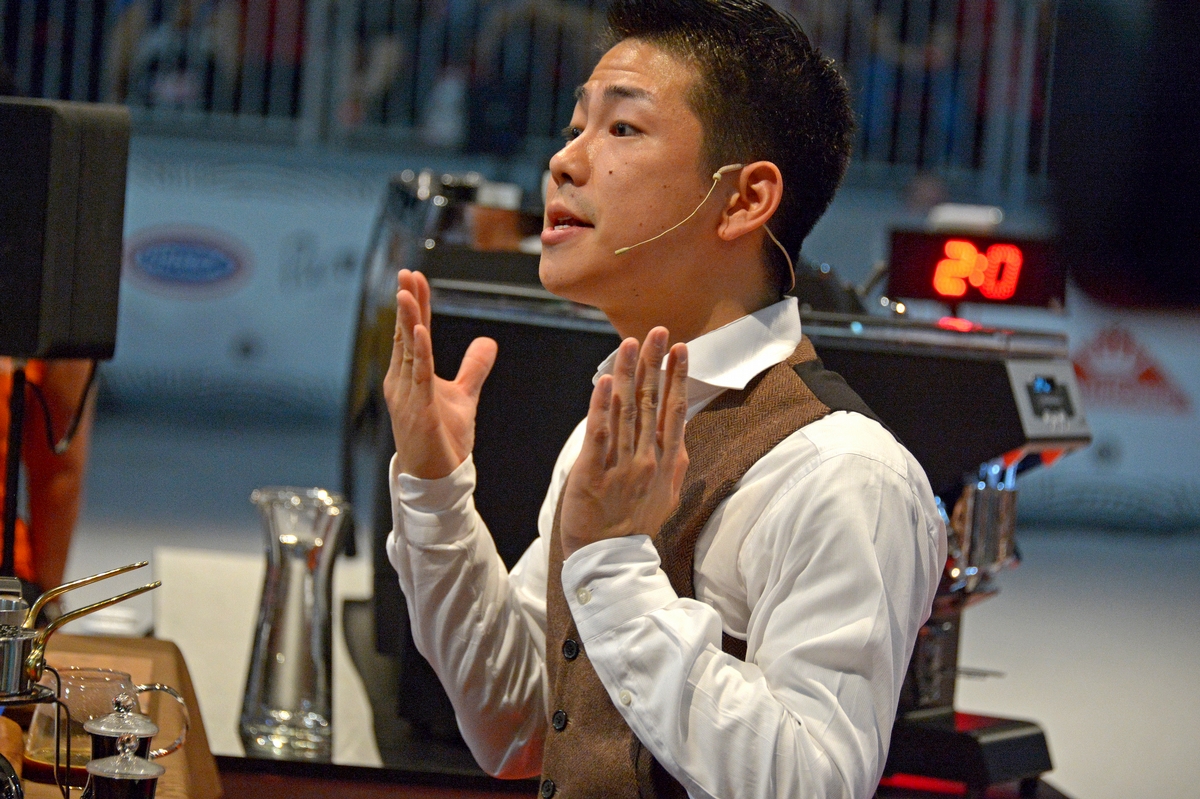 This is the first win for a Japanese competitor on the World Barista Championship stage, and also the first win for a barista competitor from Asia. Hide was originally part of the team from
Maruyama Coffee Company
, a small cafe chain and roasting company known around the world for their buying of top auction lots of coffee, especially Cup Of Excellence coffees. Maruyama is one of the most dominant competition coffee companies in the world right now, having won the Japanese barista championship for the last 5 years.
The win at the WBC stacks a crowning achievement on top of the Asian coffee community's fervor for this industry. There have been a lot of other major achievements for Asians in the Specialty Coffee industry recently. Kapo Chiu, from Hong Kong, was the runner up at this recent WBC, and Japanese competitors have placed in the Top 10 almost every year since I began participating in 2005. Korean champions have been rising in the ranks as well. Taiwan has been excelling in roasting competitions and the Cup Taster's championship (this year Pang-Yu Liu won the World Cup Taster's!). It is no wonder that we now have a WBC champion from Asia, but if you have never visited these countries then you are really missing a big part of the global coffee scene.
Coffee has been an ever growing market in various Asian countries for some time now. My first trip to that region was to Tokyo in 2007 for the WBC. Even at that time I could see Specialty Coffee gaining attention. Japan has been home to "Bean Shops" and hand brewed offerings for almost a century, though the attention was not focused on what we now call "Specialty". Over the past few decades, a new wave of coffee companies have been snatching up Cup of Excellence top lots, and serving some of the most exquisite and expensive coffees in the world. Although Japan has been entrenched in the coffee front line for a long time, it is certainly not the only country in Asia with a massive coffee focus.
South Korea has what some would call the most impressive café scene in the world. Seoul is the most densely packed arrangement of cafes I have personally ever seen. There are literally thousands of gorgeously designed cafes in Seoul, each one trying to showcase their expertise and ability in an impressively crowded market. This has created multiple organizations hosting competitions, and has created some confusion from the rest of the world as to which Korean Barista Championship is the one sanctioned to compete in the WBC. Regardless of this confusion, this shows me just how seriously and intensely focused the Korean coffee community is.
Taiwan is another relatively small country with a big interest in coffee. Boasting its own coffee farms in the Alishan region, this is a country connected to coffee as well as tea. The coffee scene in Taipei is far more subtle than Korea, but every bit as passionate. Small cafes with beautiful interiors, small scale coffee lots and roasting, and a dedication to the quality of the product are what I have found in Taiwan. It is quite easy to get from Taipei in the north, to Taichung in the middle of the country, and even Kaohsiung in the south. This helps keep the country more tightly connected.
Of course we can't forget China when we look at the coffee scene of Asia. China is considered the "sleeping giant" by many, even though a decent amount of coffee is sold there. This is one country I have not personally visited yet, and I have no doubt I will visit in the next year. Pure statistics alone can tell you that China will be an enormous coffee market once the trend is in place. The power of such a large population paired with a growing fascination with foreign trends (such as coffee) will equate to massive consumption. China also has coffee growing regions in Yunnan Province, and it looks like more production is being added quickly. India is very similar in this regard with a huge population and growing middle class. India, however, is already one of the larger coffee producing countries in the world (arabica and robusta). Once the trend takes hold for coffee consumption you can bet that they will consume a lot!
There are also a number of countries that we tend to overlook in regard to Asian coffee. Indonesia, Philippines, Thailand, Malaysia, and Singapore are all growing steadily in their love of coffee. Southeast Asia is sometimes considered a different region from "Asia", but the coffee lovers are still out there.
Thailand, Indonesia, and the Philippines all have coffee production, though the quality has historically not been great. With the increasing focus of coffee professionals in these countries and their easy tie to the farms, it is only a matter of time before you will find great coffee being exported from these countries regularly. On my trip to Jakarta this year I had one of the most impressive naturally processed Indonesian coffees I've ever tasted! The café scene in these countries is growing, though still fairly small. Surprisingly, J.Co and Krispy Kreme donut shops are highly focused on coffee in the Philippines and Indonesia. A few very beautiful specialty cafes have recently opened, but they are still the minority.
Singapore and Malaysia were huge surprises for me when I visited. The cities of Singapore and Kuala Lumpur are surprisingly cosmopolitan, and the café scene is reminiscent of Australia, likely because of the close proximity and influence. Though fewer in number than Melbourne, the quality of coffee, food, and cafe atmosphere are comparable. Singapore has some high level cafes that seem to be expanding the coffee culture demand and presence in general. Kuala Lumpur has a pretty spread out café presence with an avid barista and professional focus. The coffee lovers I met showed me another level of the global coffee community and, being from the US, I was blown away by both of these countries and am excited to visit them again.
Clearly "Asia" includes a lot of countries and tons of people, and perhaps you wonder "how does the Asian coffee scene relate to me?" The answer is that you, as a coffee professional or lover, are a part of something bigger. You may have noticed me referencing the "global coffee community", and I think this is an important way to look at what we do. At this time in history the world has never been so connected because of the internet, social media, and the ability to fly anywhere we want. Obviously we don't all have the chance to travel the globe, but we can still be connected to people from everywhere. You can take pride in representing your country's coffee scene. You can seek information and even give information back to the rest of us all over the globe. And when you get the chance to visit another country know that you are among friends. I had the pleasure of meeting Mr. Craig Charity in Italy during the WBC and I must say that South Africa found a true champion to represent them. Through the struggles of customs and every other hurdle thrown his way he always stayed positive and kept his head high.
So whether or not you think of Asia as a mysterious place with strange cultures, like I did when I was young, we share something that brings us together. Coffee!