The coffee industry is full of surprises and it was wonderful to see this little gem pop up on
Baristas Inc
last night… courtesy of none other than Colombo's
Dylan Shawn
. Coffee Professional, Comedian, curator of events in the 031 and one of the characters at the heart of
Colombo Coffee & Tea
in Durban North, Dylan is a busy man…so the surprise was not just that he'd attempted to customize this little Expobar, but at how beautifully he managed to craft the customisation.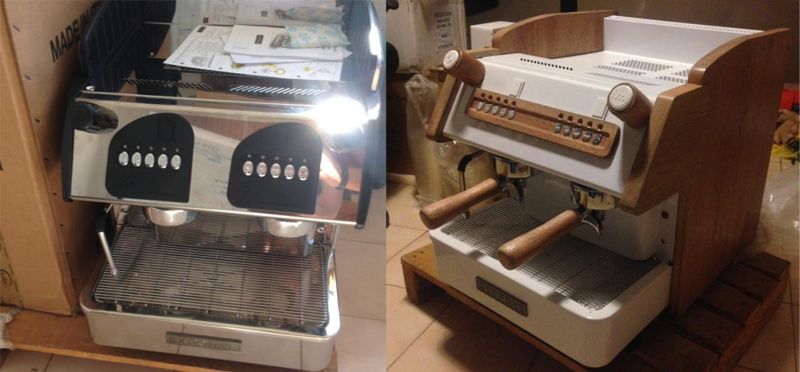 We caught up with Dyl and managed to pull him away from bar service to get the inside scoop:
Coffee Magazine: Howzit Dyl, Nice work on the custom Expobar. How did the custom job come about?
Dyl: We've been doing a few fixer-uppers at Colombo and the guys from Counter counter bought a Linea PB and wanted it powered coated which we did. That got me sparked up and feeling arty. So I bought an Expobar and started experimenting with it.
CM: Gives us the quick overview of what you did to her?
Firstly just simple powdercoating to take her from chrome to white. Then I took off the plastic and looked at replacing it with wooden paneling, which again led to changing the portafilters and dials to wood. It kinda grew on it's own.
CM:How long did it take and what were the challenges?
Dyl: It took a month.. The challenging stuff was the front panel with the buttons as wood is organic and moves around a lot - got it right on 4th attempt.
CM:Where did you source the wood from and who helped with the customization?
Dyl: I worked with a mate Paul from
Makers Union
and he did it with me.
CM: Where will she live?
Dyl: It's a secret - you'll see soon enough!
CM:Are you taking orders?
Dyl: I dunno yet - I'm not sure if I'm worthy yet, but I'd love to experiment and see where this goes. If anyone is brave enough to give me their money, then why not!
Follow Dylan on twitter
@iamdylanshawn
and instagram
@iamdylanshawn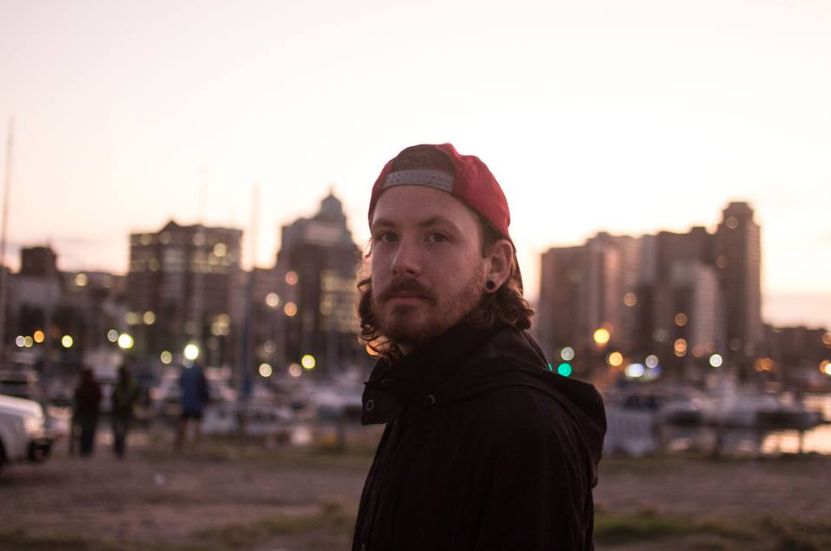 Photo credit Erin Wulfson
For more, visit them in Kensington Drive, Durban North, or at
www.colombo.co.za
- They can sell you fresh roasted coffee, equipment and as one of the leading Coffee institutions in KZN, an insight into speciality coffee!
See the full transformation process below, all credit to Dyl for the snaps.