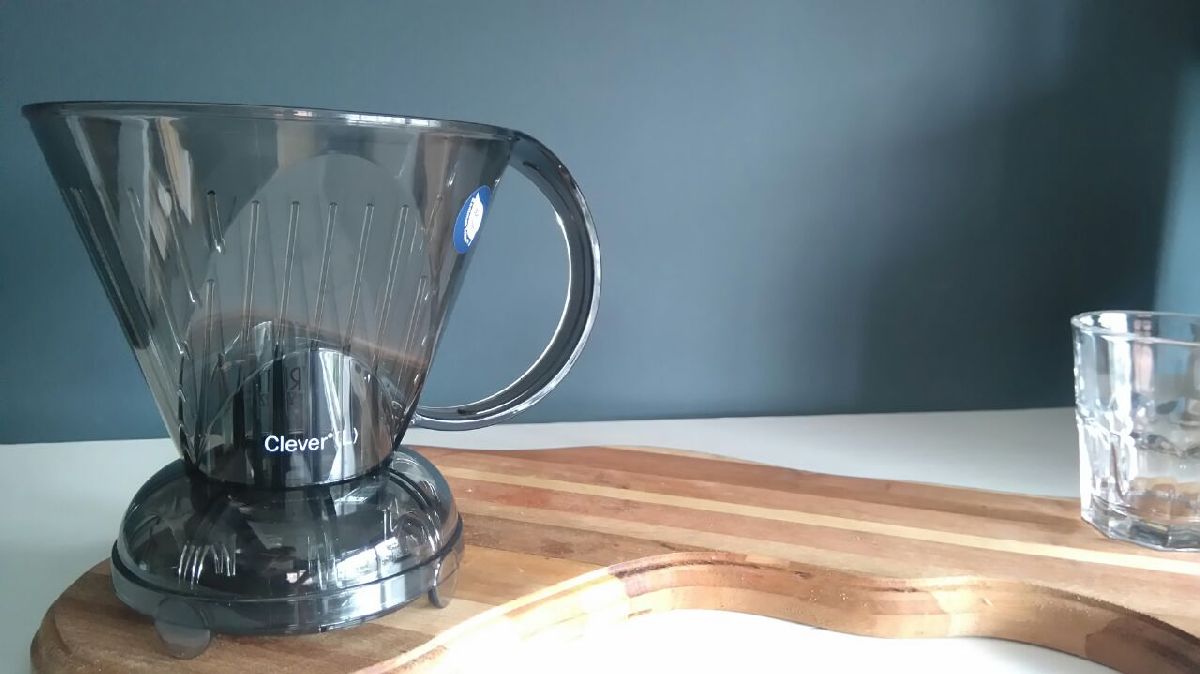 This method has been around for a very long time, but like anything goes through phases of popularity. It was brought to my attention again on my last visit to Truth and I have to say it certainly is clever.
A fully immersive brewing process like that of the French Press, but with the added benefit of the easy filtration at the end that leaves you with a clean cup.
That moment where you have to get the pour over to a sink or rubbish bin without leaving a trail of coffee drops along your way is a worry of the past with the Clever Dripper's valve system. Even comes with a nifty coaster. Conveniently labelled 'Coaster' for any excess dripping.
It uses normal size 4 filter papers that can be found at any local supermarket, which is very useful. They say it's a on-cup brewer, but with 500ml capacity it's perfect for two small cups of delicious filter coffee.
Below are four methods to play around with, each with their own little tweaks. Like any method, you can make it as easy or as complicated as you like.
I brewed mine according to the instructions first time around with the Rwandan Single from Truth and it was a wonderful, bright result. Although I failed to rinse the filter paper first and I think I would have had an even better result had I added that step.
HOT TIP: You can get an amazing deal on a Clever Dripper here.
The quality of the video below is rough and ready but Nick Cho owns Wrecking Ball Coffee in San Francisco which I was lucky enough to visit and I have huge respect for the way he makes coffee, so it's a brew method I definitely intend to try!