The traditional tamper is flat bottomed and heavy and traditionally you exert 15kg of pressure to create a compact puck of coffee for espresso. In recent times there have been many developments, different handles, ridges in the stainless steel, the
PUSH tamper
promoting level tamping, but now we have something completely different.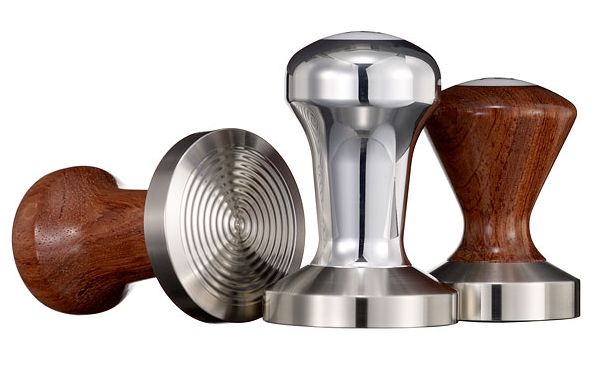 This comes from
ONA coffee
, World Barista Champion Sasa Sestic's company, its actually not even called a tamper, it's called a
Coffee Distributor
, because in fact the traditional tamping/compressing action is completely absent from this product. Watch the video below:
So the philosophy is very interesting and as he says is focusing on consistency and again, as we have seen with the evolution of many coffee machines, takes the guess work/skill out of it for the barista.