We believe that coffee has a very wide reach and we are so impressed by this initiative. Some feel goods for your Friday.
---
Spanish coffee company Cafento organized its Down Barista Championships in five regions during this year. More than ever! Half of the participants worked in top Spanish hotels, restaurants and cafés which cooperated in the initiative. Gerald Fantone, from the Made by Mavericks project in Canada, inspired by the Cafento championships, visited Spain this year and began a similar initiative in his home country.
Cafento decided in 2012 to start organizing specific Barista contests for people with Down syndrome and other developmental disabilities. They started in one region, Galicia, and they kept spreading the program to other territories of the country.
In 2015 five Spanish regions have hosted their Down Barista Championships: Andalusia, Asturias, Galicia, Valencia and, the last one this year, the Murcian, which occurred last October. Sixty one adult people with Down syndrome and other intellectual disabilities have been trained as baristas by Cafento professionals.
"When it comes to coffee, these guys are well above the average level of knowledge and ability in the Spanish hospitality industry; they could be perfect baristas in any restaurant or café", says Víctor Couto, a barista champion himself, who has been training Down barista teams since the Cafento program began in 2012.
Half of this year contestants have shown their new skills in some of the best Spanish hotels, restaurants and cafés. It was the prize the members of the winning teams received, because "one of the main aims of the program is to show the hospitality industry these people are perfectly able to work as baristas. We hope the contests will help to create jobs for people with developmental disabilities", states Pelayo Collantes, Marketing Manager at Cafento.
Cafento has employed temporarily some of previous years contestants, and has hired permanently two of the 2014 Andalusian Down Barista Championship early this year.
The idea spreads abroad
Inspired by the Spanish Down Barista Championships, the Common Ground Co-operative (CGC) and the cafés The Coffee Shed, all of them from Toronto, started Made by Mavericks, a barista training program which was named "the most innovative non-profit project initiated by young Canadians" last April, in a national contest run by the pharmaceutical company Pfizer.
Gerald Fantone, who manages the initiative on behalf of the Common Ground Co-operative, visited Spain last September to get to know better Cafento's program and to tighten the relationship between the two initiatives.
"We are so grateful for Gerald's visit, and we hope these programs will inspire other people, other companies, and other countries to launch their own initiatives, making coffee and hospitality industries more open for people with developmental disabilities", says Pelayo Collantes.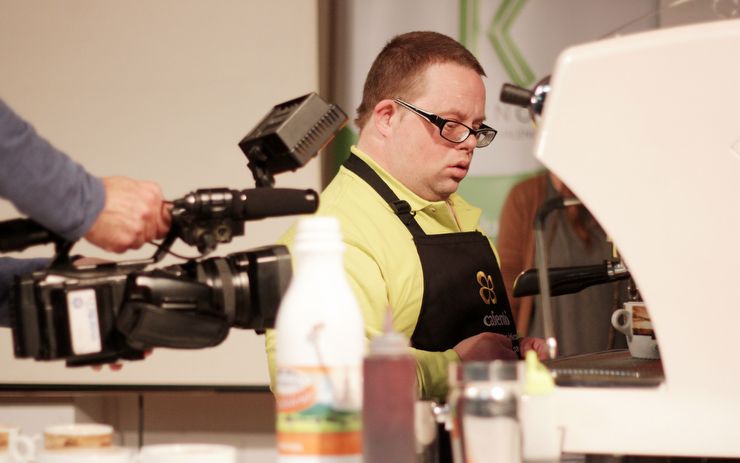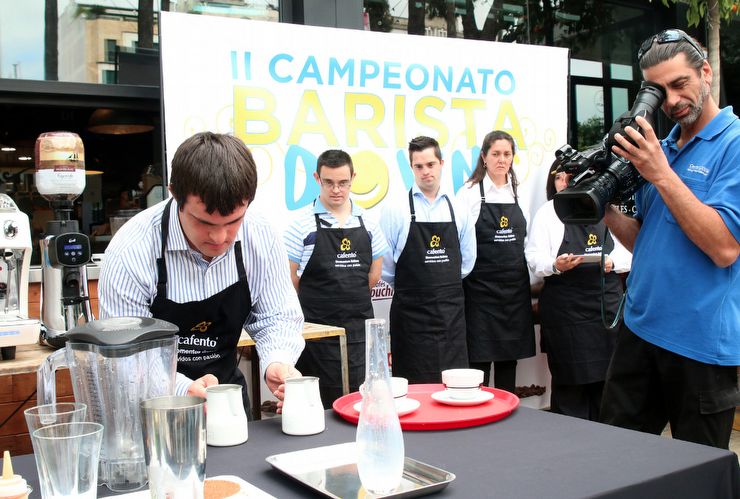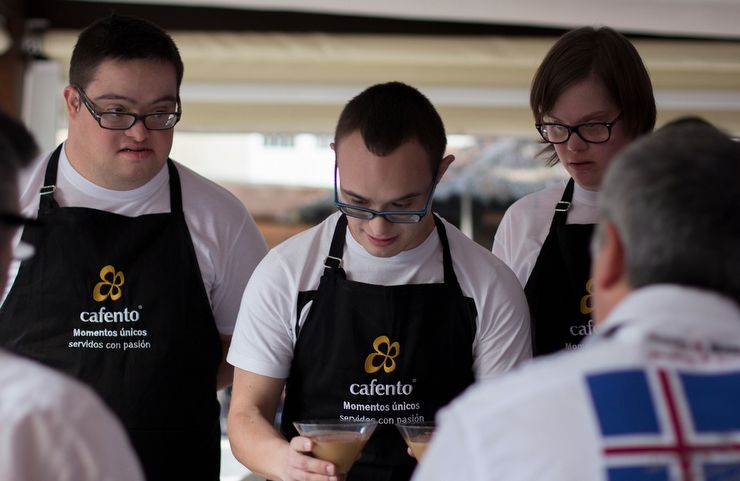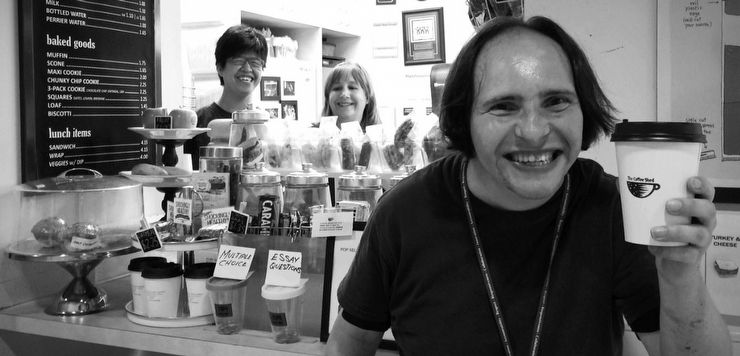 About Cafento
What started as a small and family owned local coffee shop in the 30's of the XX Century, has developed into one of the major European companies in the coffee sector. Cafento is now a benchmark among professionals in the Horeca and Foodservice channels in Spain.
Cafento is the result of the merger of more than 20 different coffee brands that provided the experience and know-how to become a leader in the Spanish coffee market.
Our main facilities are located in Tineo, in the north of Spain. Teas and infusions, chocolates, sugar and butter, among other products, are part of our portfolio.
www.cafento.com