By Iain Evans
Coffee Magazine Publisher.
---
One of the theme's that is often prevalent when one talks coffee is that of Family. Coffee is enjoyed with Family. Our growing Coffee Industry in SA is like a big family. The communities we are developing through our neighbourhood cafe's roasteries and communities are becoming our second families.
So I felt right at home listening to Dr. Reinhard Zinkaan, a 4th generation family member of the original founders of Miele. I was lucky enough to be invited to attend the opening of Miele's new Experience Center in Bryanston, and Dr. Zinkaan and his colleage, Christian Gerwens had flown out from Germany specifically for this.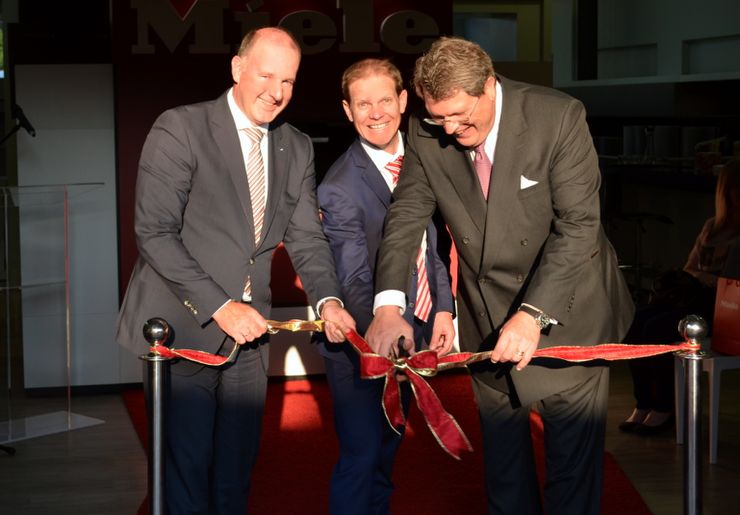 Christian Gerwens, Brennan Menday – Managing Director Miele SA and Dr. Reinhardt Zinkann (Executive Director and Co-Proprietor of Miele).
South Africa is a desirable market it appears. In his speech, Dr. Zinkaan reiterated that SA is one of the fastest growing regions for Miele, and that the company aims to DOUBLE revenue from Mzansi by 2019! Now there's something to tell your nay-saying, SA-bashing friends at the next dinner party!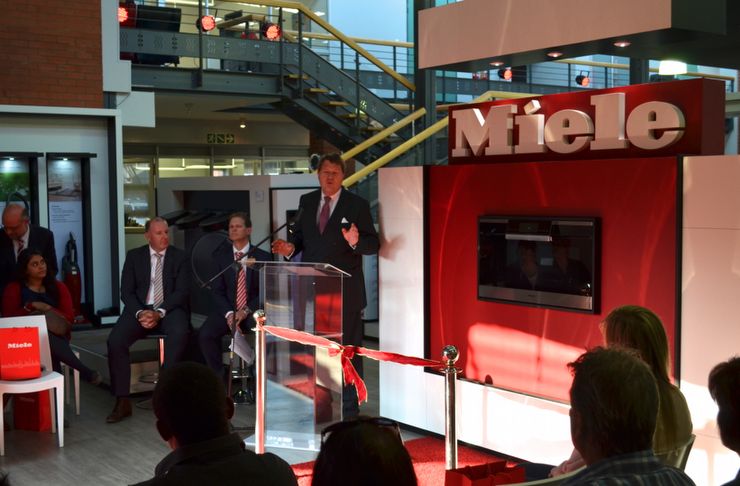 Dr. Zinkann's great grandfather started Miele with Carl Miele back in 1899!
Here's some things about Miele that really impressed me from Dr. Zinkaans speech:
Miele have been in SA since 1982!
Miele has sold coffee machines since 1998.
The company has offices in 47 countries and 80 cities around the world.
Miele employs over 17 700 people of which 11 000 are in Germany and of this, over 10 000 people that have worked for the company have served 25 years or longer!
Now that's typical of a family business!
Their slogan means "Forever Better" - better than the competition, and better than themselves from year to year.
Managing Director of Miele SA, Brennan Menday had this to say: ""The expansion of Miele's Experience Center is a testament to Miele's commitment to South Africa. We believe that the refurbishments will be welcomed by our increasing number of customers, including homemakers, architects, interior designers and specifiers, as well as our retail partners."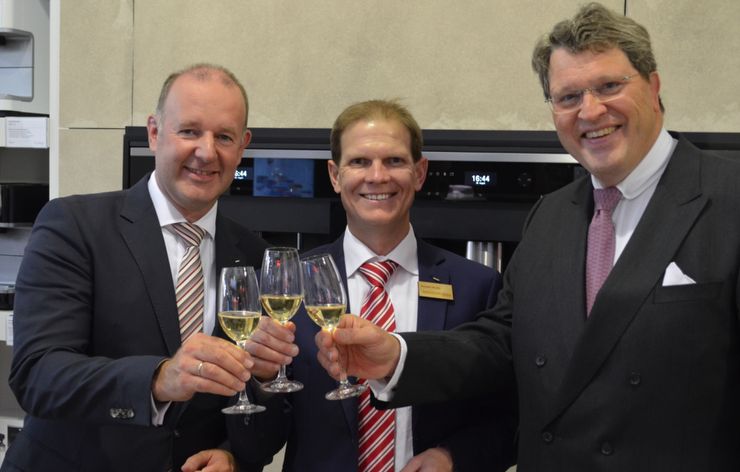 Toasting the success of Miele's coffee business in SA.


The Experience Center is certainly worth visiting if you're in Bryanston. It has every single Miele product available in the SA range on display and it is beautifully laid out. On the Coffee Wall, you can experiment with the free standing range or the Fully Integrated machines, you can even have a dip at the Nespresso collaboration! I really enjoyed the visit and when it comes to household appliances, I'm a definite Miele fan.

Visit the Miele Experience Center at 63 Peter Place, Bryanston, off William Nicol.