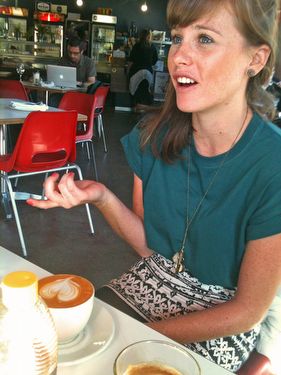 Interview by Megan Pilditch
---
Cindy Taylor: ilovecoffee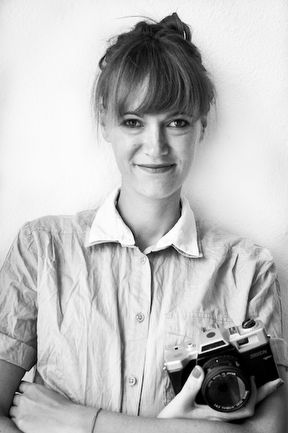 The wonderfully talented Cindy Taylor.

I think it's safe to say you have a slight coffee obsession! When did you first realize that coffee was something you loved?
It was on a rainy afternoon in June. I found myself caught in a vicious downpour and in an attempt to find solace from the rain I stepped into the first café that I came across. Moments later, the barista knowingly nudged a flat white in my direction and it was then that, oh wait, no, that wasn't me, nevermind…My love for coffee began with the advent of I Love Coffee and grew with every great cup that I came across. My love and appreciation for it continues to grow.

Have you always had a way with words?
I can't say that I have. The first time I tried my hand at writing was the post I did on Deluxe for I Love Coffee! I've been told that I am quite a rambler so I suppose it was a natural fit to put all the talking into writing, or typing, shall I say.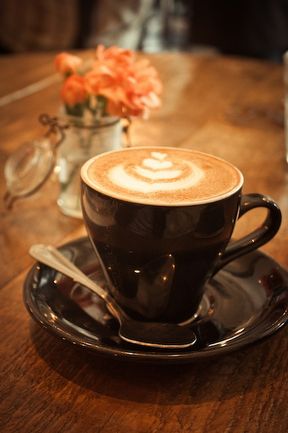 How did you get involved with ilovecoffee?
In a nutshell – a friend of mine, Andrew Franks, came up with the idea and asked me if I'd consider editing the blog and taking photographs and so on.

And the best part about your job?


The coffee, of course! And meeting the amazing, interesting and quirky people that go with it.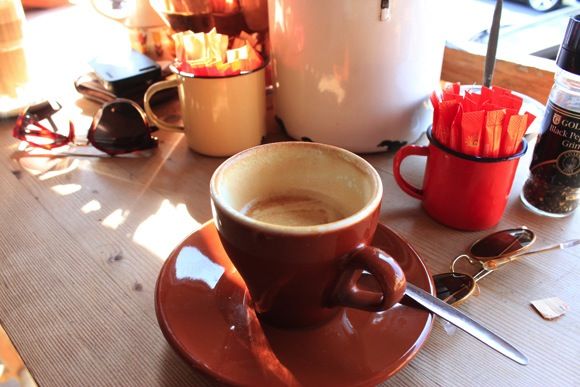 A coffee shot from Caravan in London.

Have you had any awkward/strange/dangerous coffee assignments?
There is one that comes to mind– I was visiting Flat White in London and found myself seated next to the most hipster-ish looking hipster I have ever seen. Those parts are home to a very different breed of hipsters compared to the species spotted here in the Cape. I made a concerted effort not to make eye contact in the fear that he might just snap – you never quite know.

Has there been a time when you have been really inspired by coffee and the culture that goes with it?

Always! Café culture never ceases to amaze and inspire me.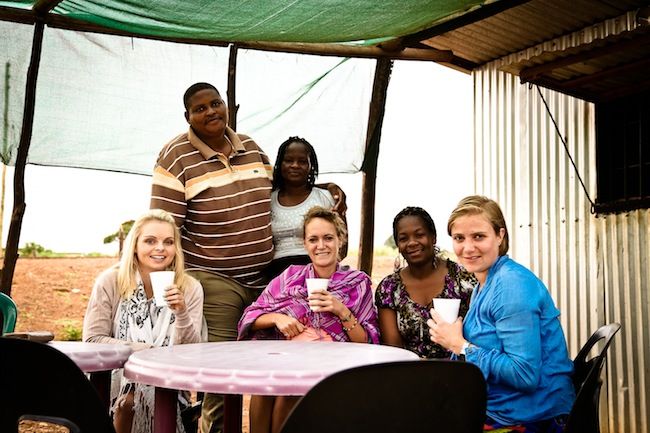 Drinking 'coffee' on the Mozam/Swaziland border while waiting for the border to open. "We had to sleep in the car at a police station in Swaziland after just making it into the Swaziland border - the game farm we had booked for the night wouldn't open the gates for us because we arrived late at night.

What else gets your creative juices flowing?

Music that makes me tap my feet, swimming in the sea, people with good ideas, real conversation, the scent of freshly picked jasmine, laughing.
Your ultimate coffee dream/adventure?
The Marley Coffee farm in Jamaica. Blue Mountain and Bob Marley – does it get better than that?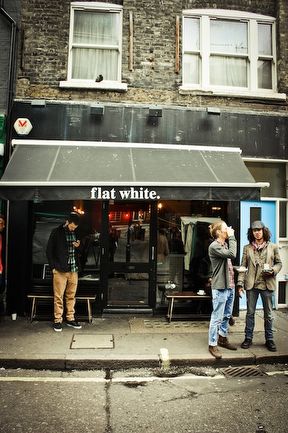 One of Cindy's coffee expeditions…Flat White in London.
Among the many places you have visited with ilovecoffee, which is your favourite cafe?
Wow, that's difficult and a bit like asking me tell you which one of my cousin's kids is my favourite. I think the safest bet is to say that I love them all equally…and for my favourite cafes I'd suggest visiting ilovecoffee.co.za.