It was an emotional ceremony. Hidenori Izaki of
Maruyama Coffee Company
in Nagano proved victorious. He was the man to beat going in to the final day having had near flawless performances throughout the competition. It's his 3rd time competing at the WBC and first win!
Scroll to 1h04m above for the critical moment!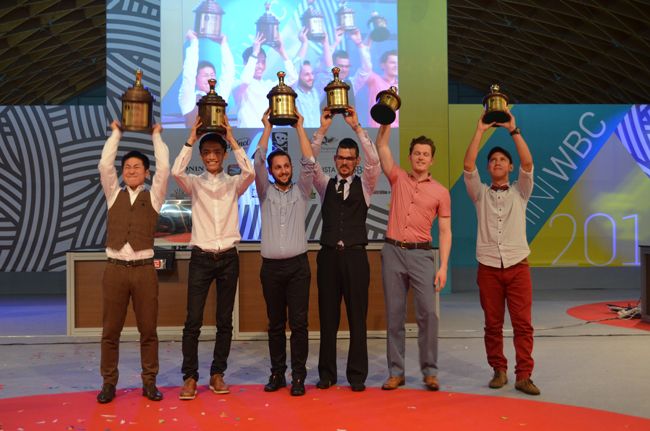 The Top 6 in order: Japan, Hong Kong, Greece, Australia, UK, El Salvador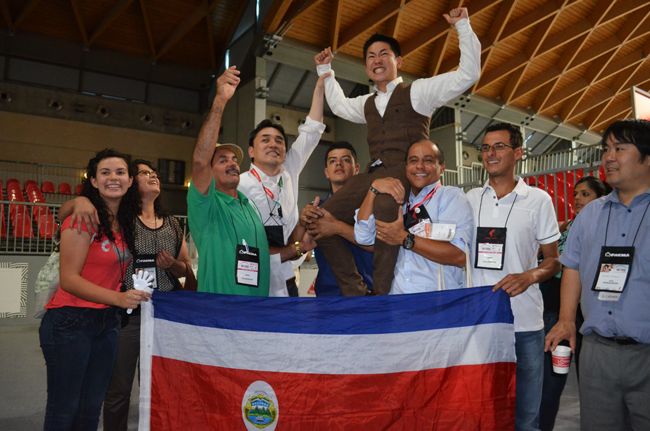 He used a Costa Rican coffee processed at Microbenefico Monte Copey run by Navarro family. Pictured here.



Mr. Izaki competed and won at the WBC using two distinct varieties of coffee–red bourbon and typica–both grown in Costa Rica and processed at the Monte Copey micromill by Enrique Navarro Jr. This is one of the highest elevation mills in all of Costa Rica, located at between 1800-1900 meters above sea level near the town of Santa Maria de Dota, in the Tarrazu region.His direct partnership with this farm resulted in these two very specific beans being produced.

Mr Izaki had two world class coaches, including Pete Licata, last years World Champ. He was determined to take the trophy home with him! Well done!!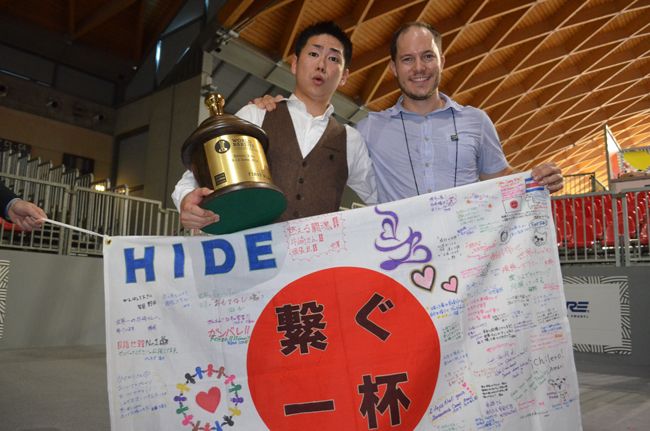 The World Champ and Craig Charity, SA's National Champion