Kalita Wave with Thabo Moerane
Words and Images By Ayanda Dlamini
---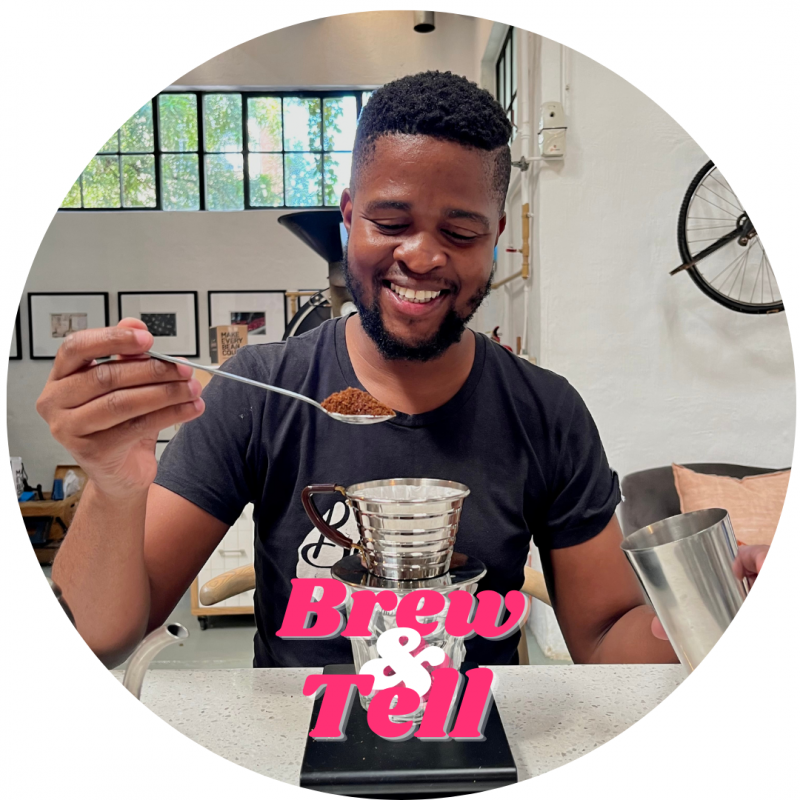 Today's brewing recipe is brought to you by Thabo Moerane. Thabo is known for his charismatic nature, his well developed knowledge of coffee and the industry, as well as being Bean There Coffee Company's Head Barista. His 13 years in the industry has shaped him into an individual packed with coffee knowledge and wisdom. I'm pleased to share the brewing recipe of Thabo's recent favorite way of drinking coffee, the Kalita Wave Pour Over.
"I love the Kalita because it's consistent and easy to use. It is a brewing method that produces complex and rich flavoured coffee. This is because of its unique design, the dripper is flat at the bottom and it has 3 holes that restricts the water flow. This design makes the coffee brew more consistently. Another thing is, unlike other types of pour-over filter papers. Kalita filter paper doesn't have to be rinsed with water before using it. If you do, you'll be damaging the wave design on the filter".
Equipment used:
1-2 cup Kalita dripper

1-2 cup Filter paper

Short Clear Glass (can be your favorite mug/ or Kalita Range server)

Scale

Silver cup: consists of filter ground coffee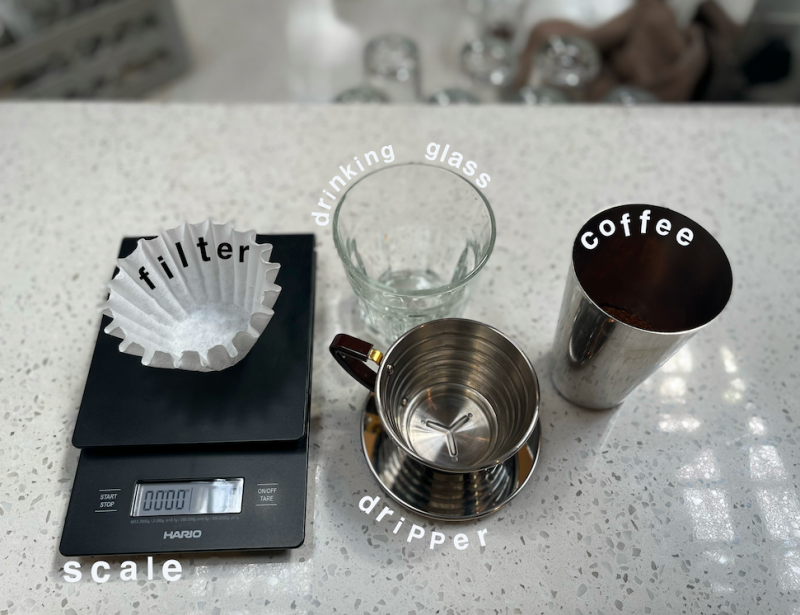 Recipe:
12g coffee ground for filter

200ml under boiled water (91-94 degrees)

Brew for3-31⁄2mins

Serve and enjoy

Process:
Onto your scale you will:
Place your dripper over a glass/range server
Place your filter into the dripper
Tare your scale, until you see the number 0
Begin to scoop 12g of filter ground coffee
Once your coffee is weighed. You can tare your scale again back to zero
Next, begin your timer as you pour around 20 ml of boiled water from your kettle (recommended 91-94 degrees) onto your ground coffee
Let it sit and develop bubbles, allowing the coffee to bloom for 30 seconds
Next you'll slowly pour the remaining 180ml of water
Allow coffee to brew for 3 - 3 1⁄2 minutes
Indulge in your beautifully made cup of coffee.