Venice, Italy - 6th September 2022

Mazzer ZM will be the grinder sponsor of the World Brewers Cup finals happening in Melbourne this September 27th-30th.
The world's best coffee champions are gearing up to compete during MICE.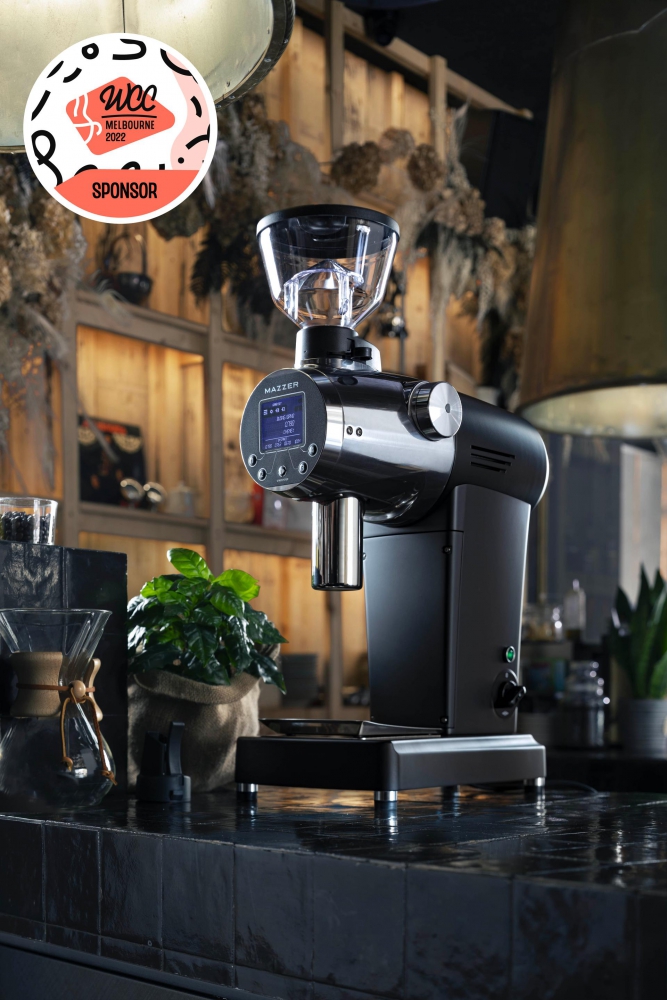 The Mazzer ZM has been selected to be used by the 37 national champions competing during the Melbourne International Coffee Expo.
The WBrC competition organized by World Coffee Events highlights the craft of filter coffee brewing by hand, promoting manual coffee brewing and service excellence since 2010.
The ZM is an impressive grinder designed for specialty coffee. It features state-of-the-art technology and an iconic design inspired by the original ZM first created by Mazzer back in the 50's.
The ZM's unique features include:

- Digital Grind Adjustment
This allows the barista to control the distance between the burrs in microns through a stepper motor so that the grind setting is understandable, accurate, and repeatable.

- The Electronic True Zero Calibration
This ensures that the grind settings are identical from grinder to grinder.

- Up to 20 programmable grind settings for easy recipe recall.

- Almost no retention of coffee in the grinding chamber (<0.45g) to allow for single dosing.

All the ZM grinders used during the World Brewers Cup Competition will be equipped with the new special steel k151F 83mm flat burrs, designed and manufactured by Mazzer to grant high precision and a longer lifespan.
--------------------------------------------------------------

ABOUT MAZZER - Mazzer designs and manufactures high-quality coffee grinders and burrs since 1948. The whole process is carried out with advanced technologies and strict quality controls in the factory based near Venice, Italy. Mazzer grinders are today distributed in over 100 countries worldwide.
---------------------------------------------
For more info on the ZM go to:
www.mazzer.com/en/product/zm