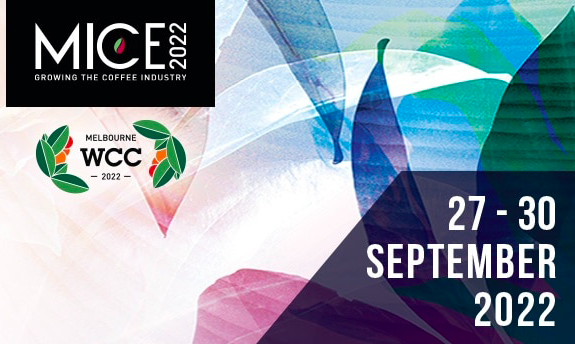 We cannot believe it is almost time for the Melbourne International Coffee Expo(MICE)!
Why are we so excited about this? Well, all the coffee world gathers together to showcase innovation in equipment, coffees and trends AND, MICE will also play host to the World Barista and World Brewers Cup Championships!
Our own Winston Thomas will be representing South Africa on the Barista stage and he has just returned from a training trip with the team from Black&White Roasters in North Carolina. Both Kyle Ramage and Lemuel Butler are Top 6 Barista Championship Finalists so Winston is really throwing everything at this competition!
Melbourne is considered one of the coffee drinking capitals of the world, so the brands and companies involved in this exhibition are of the highest calibre! We had the opportunity to visit this show in 2018 and we cannot wait to see what they have up their sleeves for 2022!

---
MICE launched in 2012 with the purpose to connect buyers and sellers, and bring industry members together in a dedicated space.
From the beginning, MICE was created as Australia's first and only coffee-dedicated trade show; a time for the coffee industry in Australia to come together in one place, at one time. As an annual event, it also provides an anchor point for international guests to connect with new and existing Australian customers.
With so much of the coffee community brought together yearly, the opportunities to generate businesses, to start partnerships, and for the coffee community to connect only grew.
MICE has evolved to become an exciting part of the Australian and world coffee community fabric, and is now the largest dedicated coffee show in the Southern Hemisphere.
For the first time in 2019, MICE took place at the Melbourne Convention and Exhibition Centre (MCEC).
Unfortunately, COVID-19 has disrupted plans for 2020 and 2021.
However, MICE successfully secured the rights to host the World Barista and Brewers Cup Championship for 2022 and in doing so, Australia was to become the first country outside of the U.S. to host the Championships on more that one occasion, cementing our place as an iconic and respected coffee nation. We look forward to welcoming the world to the coffee capital of the country next year, and returning to face-to-face events.