An awesome evening of coffee geekery is planned at Rosetta Roastery in Woodstock, Cape Town on the 24th of May. Seating space is limited so book early to avoid disappointment!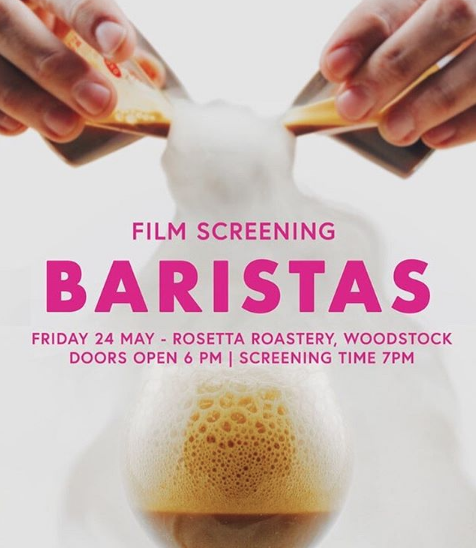 You can buy tickets here.
"We are hosting the first public South African screening of the follow up to the hit documentary "Barista" features four National Barista champions from around the globe who represent their countries and their craft in an attempt to win the World Barista Championship in Seoul, South Korea.

Join us for an evening of fine coffee, street food, great cinema, and a chance to swap notes with Cape Town's most passionate coffee lovers. With the Western Cape barista Champs and Cape Town Coffee Festival we thought it would be a great opportunity to gather some like minded coffee enthusiasts."