Yesterday at the Barista Orientation meeting, 54 countries came together in the name of coffee. It was quite an amazing moment. There was an eager anticipation in the air.
Today things got very real.
While everyone is still being very respectful, it is clear that there is tension in the air as months of training and energy and resources come to a final culmination.
15 minutes to make the dream come true. Everyone here is all in. And for the most part here in Rimini they're having the time of their lives!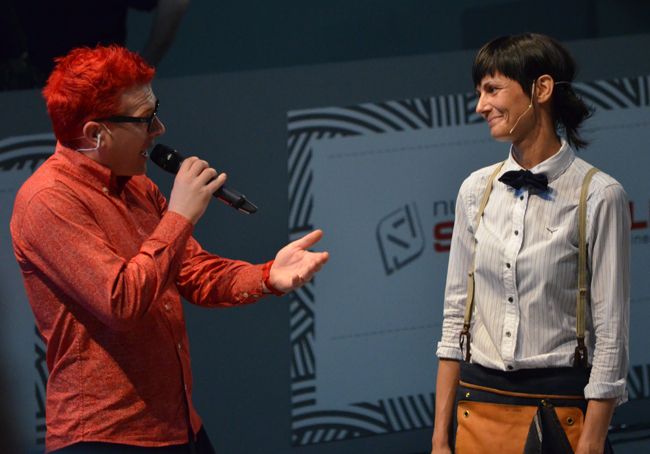 The effervescent
Stephen Leighton
chats to Sonja representing Austria!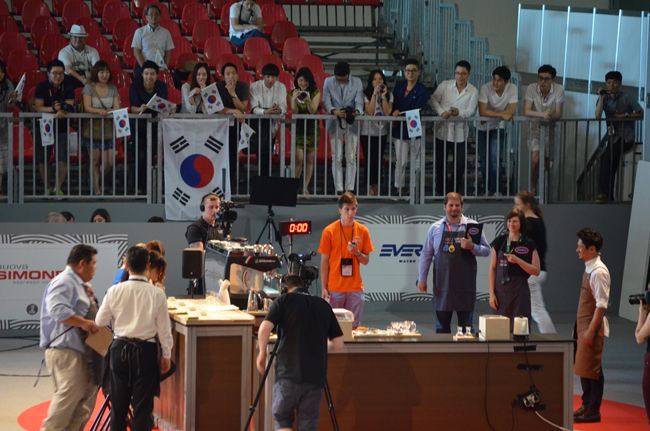 The Korean entourage. They know how to bring the fire.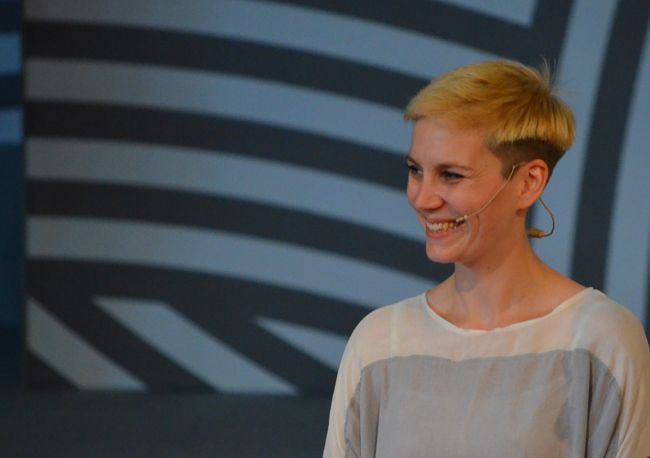 Erna from Germany was all smiles.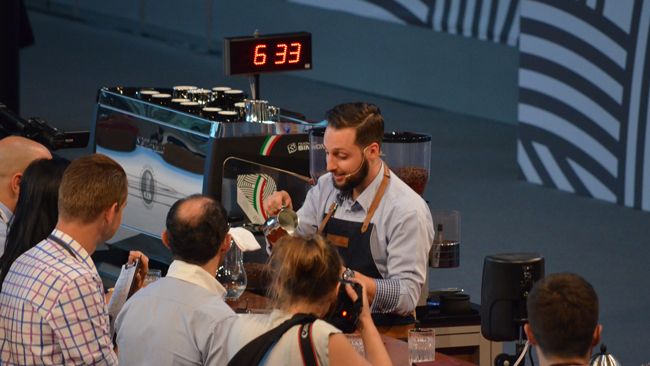 Follow all the action on LIVESTREAM. The quality is excellent.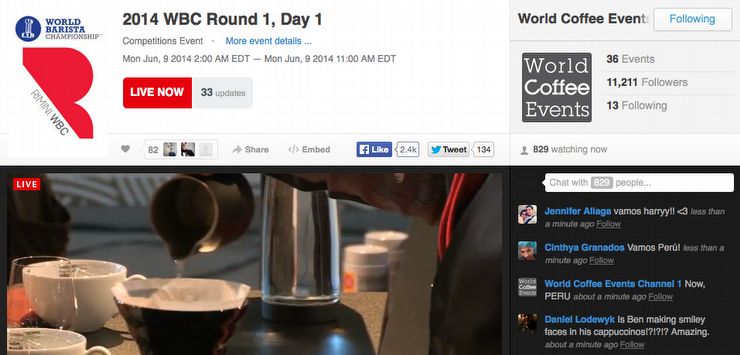 The official media partners
Barista Mag
and
Sprudge
are also great resources to check out.