Doubleshot is an institution in downtown Joburg, and we have had many great coffee experiences at the Braamfontein shop over the past 9 years! So we were excited to hear that there was a watershed of sorts and a new location was opening in Rosebank.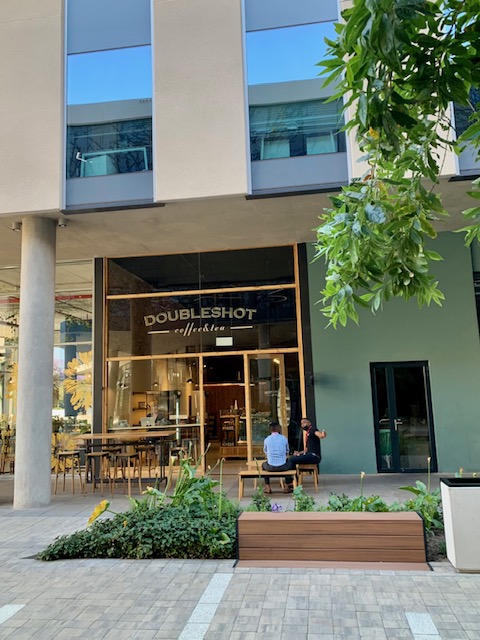 The new Doubleshot store in Rosebank, Oxford Parks.
The Oxford Parks development is a work in progress, but conceptually is very cool, with ratial space below and offices above. It reminded us of downtown Sydney - no cars, pedestrians only, lots of greenery and cool spaces to sit outside and enjoy the view.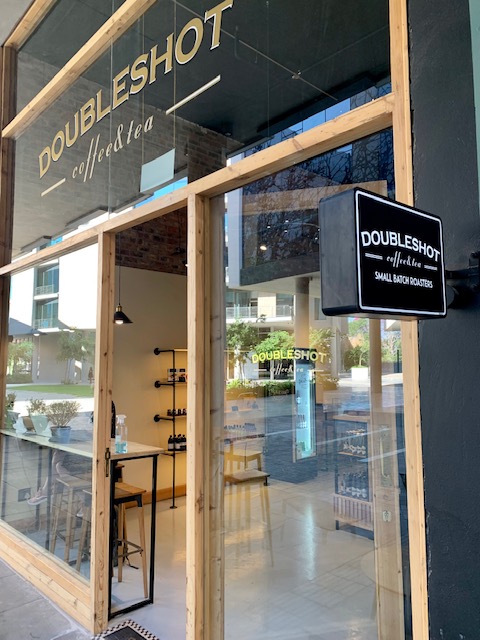 We love the raw wood, and the finishes!
Barista Hloni (also known as Nolo and Lucky) and kitchen staff Nonkuwieko and Zanele run a tight ship at the new Doubleshot, along with owners Alain and Ori. We enjoyed delicious, very well made coffee and treats from the kitchen, bagels boiled on site!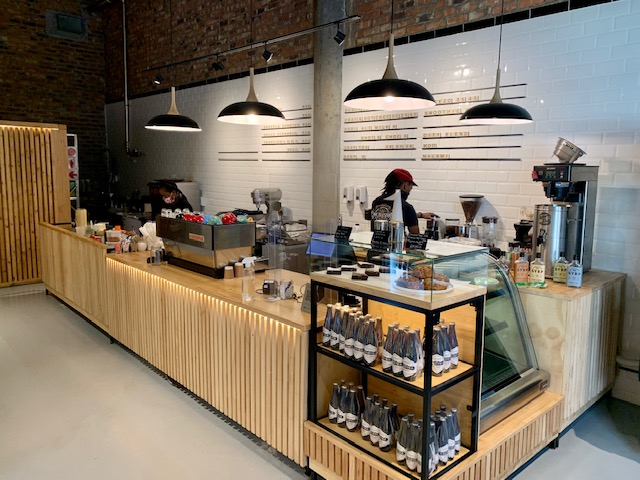 Hloni and Nonkuwieko in their natural habitat!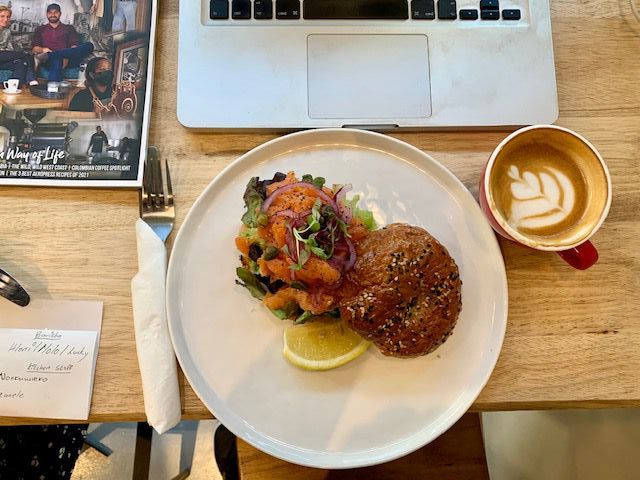 The best salmon bagel ever!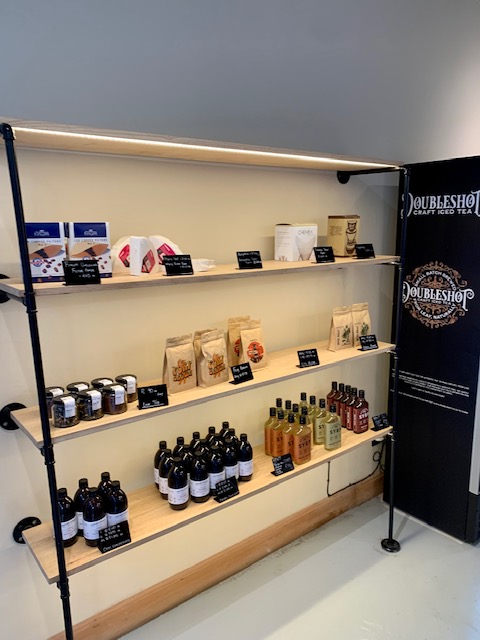 Doubleshot have a range of great products to go on their retail shelf that they make themselves..cold brew, iced tea's, syrups, coffee and more!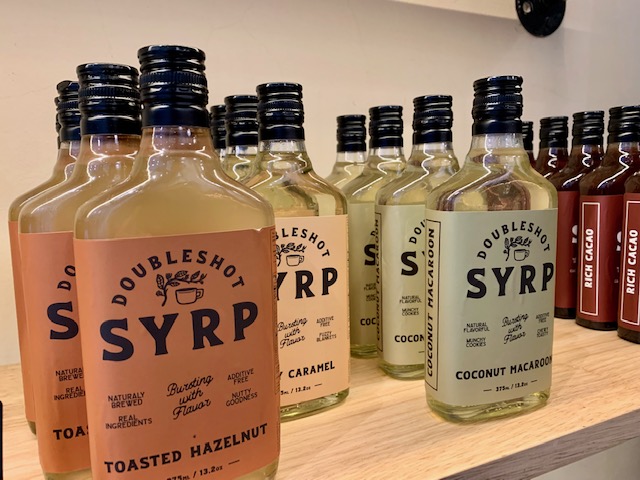 Normally, we are pretty sceptical about adding syrups to coffee, but these don;t just make the coffee sweeter, they add flavour.
The Doubleshot team are very proud of their syrups, and they do not disappoint, due to the fact that they are made up of the actual, natural ingredients. We had a cappuccino with vanilla syrup that tasted exactly like toasted marshmallows - yum!
We highly recommend a visit.