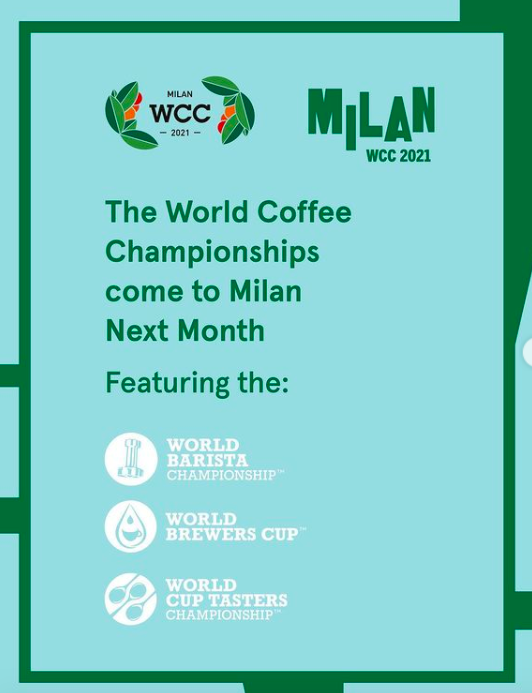 The World Barista Championships gathers the best baristas from around the globe to compete on coffee's biggest stage. Due to COVID-19, the 2020 Championship is finally taking place in October 2021 at HOST Milano in Italy. Our SA Champion, Winston Thomas, had the choice to compete or defer to Melbourne 2022. He chose to defer to next year, which opened the door for runner up, Stevo Kühn of Urban Brew, Bloemfontein, Free State to represent South Africa this year!
Why are global competitions like this important? Well, as in sport, we learn more from being part of the global community and the more individuals we can expose to the international scene, the more benefit our local community gains.
So the whirlwind planning has begun! Because this was an expected and unmissable opportunity, Stevo needs our help to fund the expense of going to represent South Africa. Any support will be appreciated. For him to put on the best possible performance we're asking the coffee community to come together to support.
Funds raised will be going towards covering expenses such as; flights, accommodation, coffee for a world stage, some small equipment and the stage set up to ensure a smooth set. You can support here.
Stevo is one of the most passionate and humble coffee professionals in the industry and we know he will do us proud. He has this to say about the experience so far!
"What a crazy time.
With less than 3 weeks until comp, I managed to get a coffee, a team and now get buckling down with the set. My recent trip to Kenya proved to be very valuable in my story, so very excited to be sharing that to a bigger audience. I will only be happy when I feel that I've represented myself and SA well, so here we go. Seeing that this all happened so quickly I had to rely on a few people for support:
Alessandro Morrico - Morrico Imports
Dario - Bluebird Coffee Roastery
George Karatzas & Shawn Cloete - Equipment Café
Team Urban Brew for really behind me and enabling me to do this while they run things back home."
Let's do this!