Way back in 2018, we introduced you to Kai and Mariska of Firefly biofuel - the firelighters made locally from used coffee grounds. (Read that article here! ) and for this issue of the Coffee Magazine (the new Autumn issue #35 - out now!) they have very generously supplied us with a whole box of the new Firespark JNR firelighters for you, our readers!
So what's the first thing we did? Well, we had a braai of course!
This is our honest review of the new JNR firespark, along with some new insights from Mariska and Kai about how to use them, why they are different from the original and how best to braai! Then, we have a competition for you all - it's at the bottom - no skipping ahead now!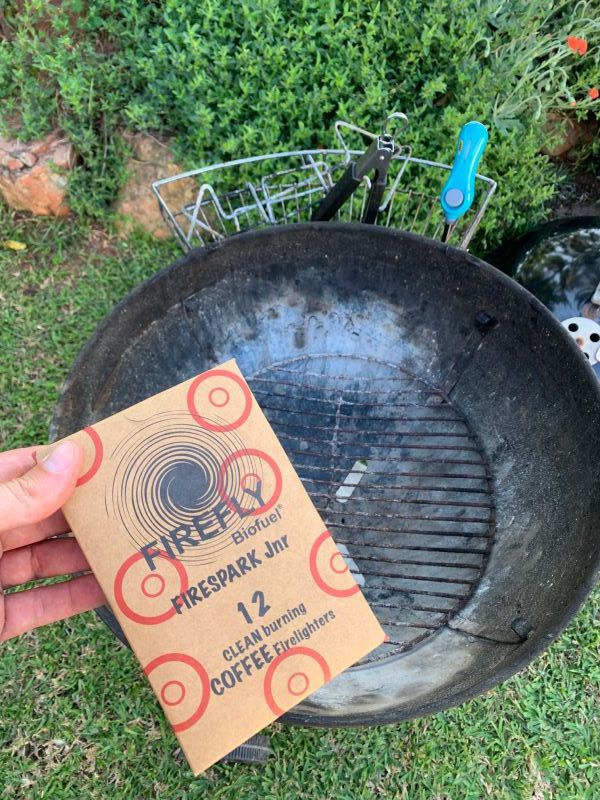 Here we go - It's braaitime!
The first thing I noticed is how different they are to regular paraffin based firelighters. They are round, thin, have a hole in the middle and have wicks, like candles do... and they burn much like candles do, melting the firespark material that then burns like a candle.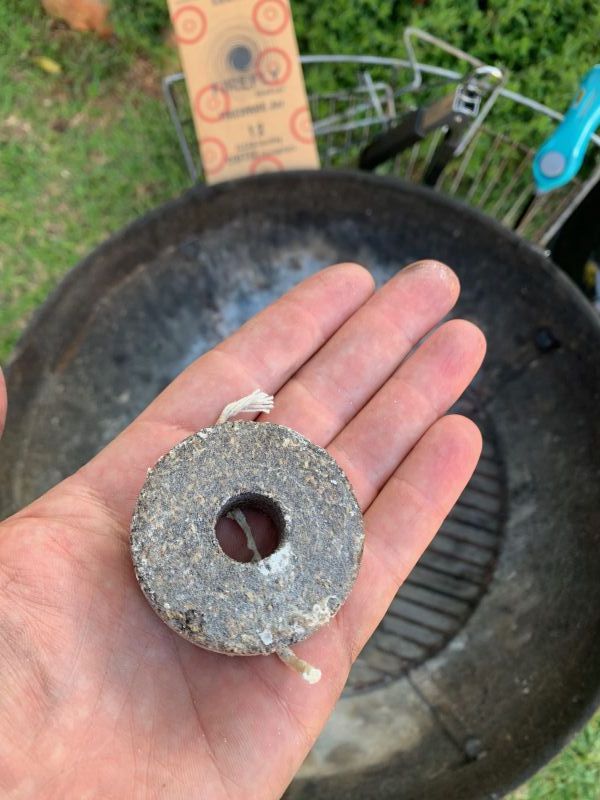 A unique shape for a unique braaiing experience.
It was a bit of a windy day, so I battled to get them going at first, but once they took...shew!! They burned hot and long! I also didn't know how many to use, so I used two. I also didn't know if I should stand them up or lie them down...who knew there were so many variables!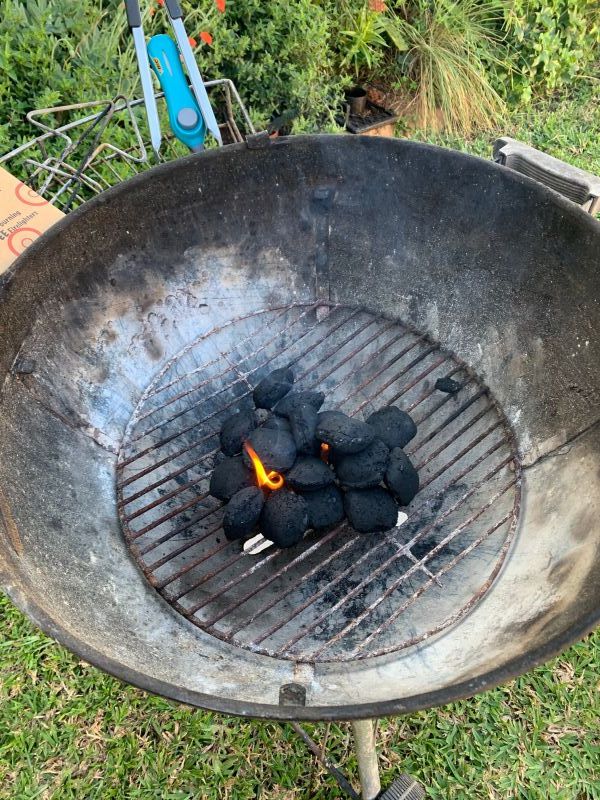 Look at her burn!
Anyway, after I had had a very enjoyable braai, I was curious and had so many questions for the Team! So I mailed Mariska back with my experience and this is what she had to say...
The Firefly Biofuel was a pleasure to use… tell us again the story behind this product?
Really simple to be honest. When a friend of ours, that owns a furniture company, complained about the sawdust waste that she had to pay someone to remove from their workshop, Kai offered to build them a basic press to make some firewood for their fireplace. Suffice to say she said she didn't have time for that and Kai can have at it.
He started playing with the idea of making home made firelighters for us as well at the same time. As it happened he spent 18 months changing out ingredients to meet my absolute high standards when it comes to being "safe around food", "safe around the kids and pets" and of course, no tolerance for the petroleum stink and black smoke it makes when lighting.
He incredibly started experimenting with coffee waste from the house as it not just eliminates odours, but he found it to be an incredible high heat burning fuel along with the fact that burning coffee is a natural insect repellant. Many shapes later and the FireSpark original was born.
The FireSpark original was a bit too much we found (minimum of 20 minute burn and boil 600 mil of water over a firelighter itself) so we started with the FireSpark Jnr.
It must be a trade secret, but what else is in the Firefly FireSpark other than coffee?
No secrets! The FireSpark Jnr consists of used coffee, virgin sawdust, sugar and a vegetable based wax. The vegetable wax we use is of food grade and therefore does not contain ANY petroleum. Not a lot of people know this but even standard candle wax contains petroleum.
Where do you get your coffee grounds from?
We collect if from local coffee shops. :-)
It burns like a candle initially, tell us about the science behind it!
Very true. Due to the lack of petroleum to the product it does not flare up and burn out quick like petroleum firelighters. But we opted for the slow start…one helluva finish. Coffee burns 100 degrees hotter than petroleum which in effect makes it a hotter firelighter. Petroleum does have the quick light but if you give the FireSpark Jnr a chance to get to temperature it has a longer, cleaner and hotter burn. The FireSpark Jnr does have a bit of an educational aspect to it for sure and packing your fire fuel (wood / charcoal) in such a way that creates an oven effect for the FireSpark Jnr you will find that not only does it light faster with the radiated heat but protects it from wind as well for the humble beginning of its start up.
The hole in the middle also plays a significant role into creating a concentrated flame "like a Swedish rocket fire" This concentrated flame has a greater success in the burning process than petroleum fire that "is all over the place"
You will find that people most of the time use half or up to a whole box of petroleum firelighters to get their fires started.
How many should a person use for an ordinary braai. I used two, but does it depend on how big your fire is going to be or how much of a rush you're in to get the braai going?
We always recommend first time users to use 2 FireSpark Jnr's. We do find however that people start to get to know the product and realise that 1 is enough. We also love how our clients sends us images of "their" way they use the FireSpark Jnr. It really is up to the users that they find the "Best way for them" to use.
For us personally, 1 is enough for dry wood, and Kai would through in 2 or 3 if the wood is really wet. But other than that it's also just on how you pack your wood and the ambient temperature. In hotter days….again the burn startup is quick and in colder days, well, the wax coating around the FireSpark Jnr that's that second or two longer to melt.
The whole idea of the wicks are to assist you in lighting the FireSpark Jnr.
The fire spark was a bit tricky to get going in windy conditions, but the upside is there's no paraffin like other brands…which must be a good thing?
Yes you are completely right. The FireSpark Jnr does take longer to light but with this one "negative" side of it, the positives that you get over the petroleum firelighters far outweigh this one point. :-)
Give us your tips on how to get the best…do you lie them up, like a wheel, or on their side like a disc?
This is so tricky! We add a business card on how to light the FireSpark Jnr in the box itself for first time users, but as mentioned…there are a million different ways our clients all believe they have found the best way. We love it and fully encourage first time users to give it just that little bit of patience the first couple of times and they will find that not only are they far better than petroleum firelighters, but better on their budgets also. Instead of buying 10 to 12 boxes of R10 firelighters a month, now they only have to buy 1 box of FireSpark Jnr's.
Win a box of Firespark JNR firelighters from Firefly Biofuel.
To win a box of Firespark JNR, all you need to do is send us a photo of the Firespark BioFuel advert in the new issue of the Coffee Magazine! Whatsapp your photo and your name to Iain on 082 397 2792!