Talk about commitment to a theme! The team from Shazmin's Patisserie have taken the colour pink and gone deliciously wild! We caught up with Shazmin herself to find out more behind this brand that is turning heads.
All photos from their website and Instagram, go give them a follow! But fair warning, you will be left craving their goods!
---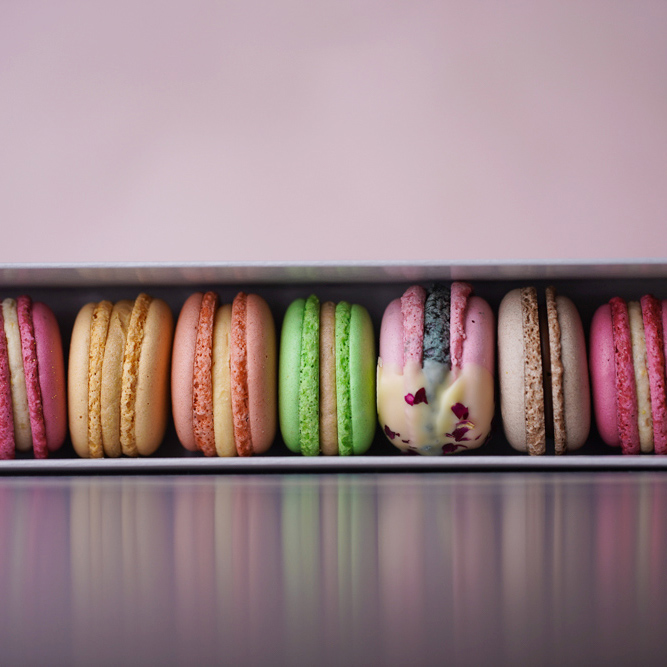 Who are the people behind Shazmin's Patisserie?
My journey began in 2010 as a home industry baking small batch cupcakes & macarons in my home oven. Fast forward 10 years, I'm now the Head Pastry Chef (with a team of 5 bakers) working out of a commercial kitchen based in Centurion. We are a husband & wife team who make dreams turn to reality. We both focus on different aspects of the business making sure the day-today activities run smoothly. Shazmins Patisserie is a 90% female empowered business as I feel very strongly about women empowerment.
Can you tell us how your idea came to life?
Shazmins is always looking for trendy ways of marketing our products to the consumer. In November 2019, we launched South Africa's FIRST Cupcake ATM and the WORLD'S FIRST Macaron Ice-Cream ATM in Sandon City. Yes, an automated machine that spits out cupcakes & ice creams!!!! The result? Online sales rocketed and we needed a walk-in base patisserie for customers. something small, cute , pink & screaming luxury...November 2020 , Shazmins decided it was time to open up our first LUXE COFFEE BAR & PATISSERIE in Sandton City Mall.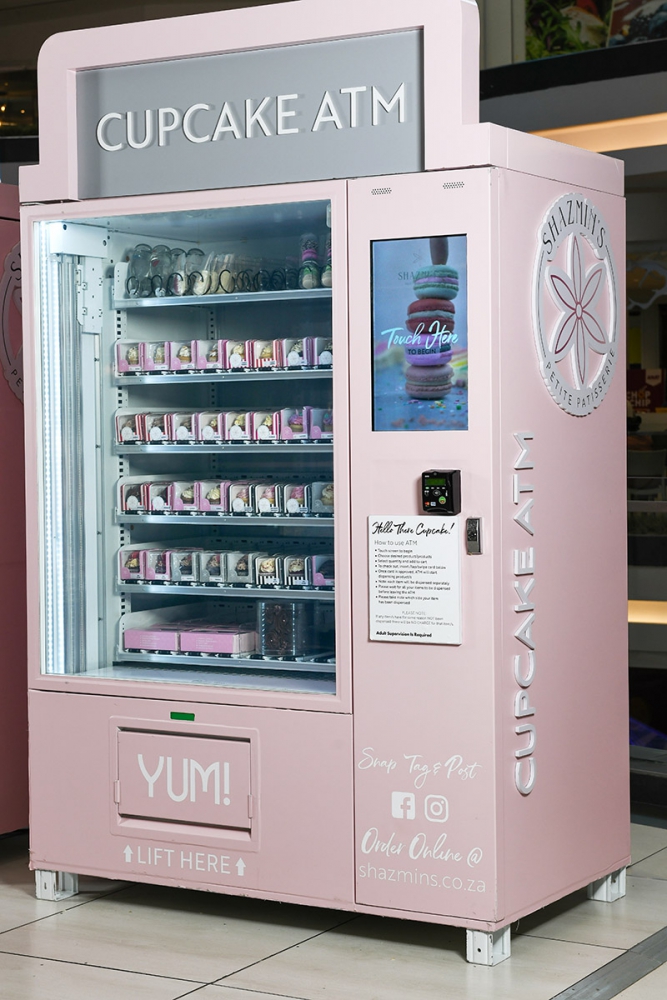 How important is coffee to your business and what coffee and coffee equipment do you use?
Coffee is an integral part of our business. We have sourced our own house blend coffee and used this as a base to curate our PINK instagrammable coffee range which has been such a big hit since we started. We use our cute pink SIMONELLI coffee machine and have been told by many that we serve the best coffee in jozi!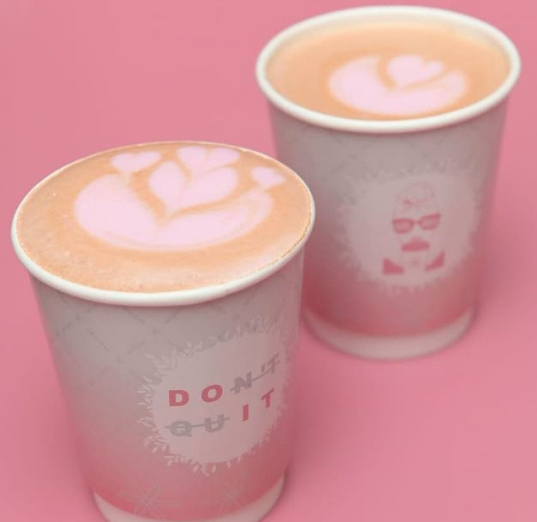 Tell us about that delicious looking pink coffee that has become an Instagram hit!
We knew we had to add this gorgeous, trendy colour to our coffees too! not only does it look so good but tastes absolutely amazing too!
Cappuccino + Shazmins = PINKaccino!
(an espresso based drink using our house blend coffee topped with Shazmins signature PINK foam... finished off with some amazing latte art from our talented baristas of course!)
We love your Boss Lady attitude towards life! What drives you and what advice can you offer to other female entrepreneurs out there?
I think it's very important to love what you do! As stressful as my job is I never feel it to be a burden- I always change my mindset to that of positivity- it really takes you a long way.
STOP being dependent on others- do it yourself - for yourself! I am always told that I am such a risk taker(haha). Yes, so some things are risky and you never know how things may turn out for you but hey, rather TRY & FAIL THAN FAIL TO TRY. The lessons you learn as you go along building your own path in life can NEVER be taught in any other way. These are life's greatest blessings. Don't overthink things too much. Women have so much potential and sometimes you just need a little push and encouragement from another woman to help you take that step and assure you that there is light at the end of the tunnel!