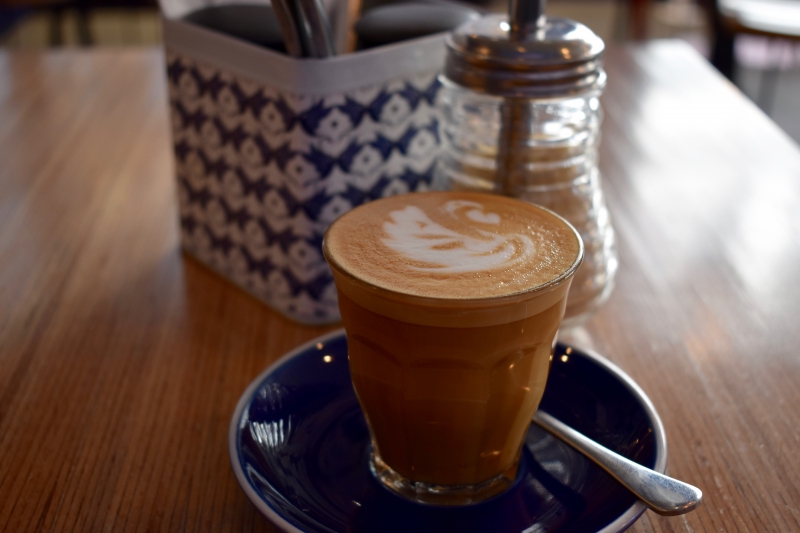 As I sit, sipping on my cortado and eating my croque madame crepe, I glance around Swan Cafe and am delighted to notice that the French theme and decor seem to have attracted a set of customers that are intent to keep the je ne sais quoi of the cafe going. All tastefully dressed, a woman with a elegant bob and severe bangs a la Amelie, attention to detail on everyone. But maybe that's just Cape Town, people gravitate to the places that suit them and there's enough choice to do so, magic!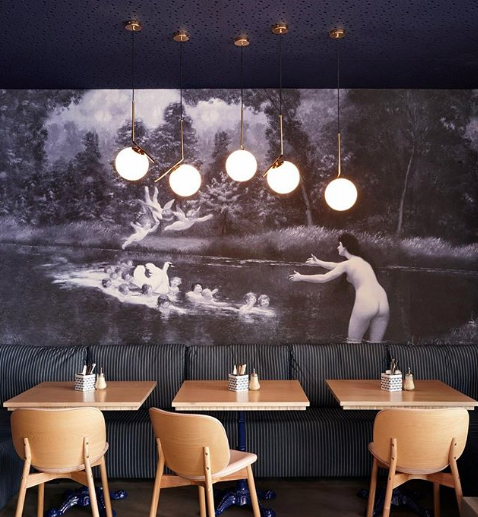 Back to the proudly French, Swan Cafe. Basically the entire menu is made up of some variation of crepe or another. I had to google some of the options for example Galette (thanks Wikipedia!) meaning flat cake is a term used in French cuisine to designate various types of flat round or freeform crusty cakes, or, in the case of a Breton galette, a pancake made with buckwheat flour usually with a savoury filling. So I learnt some things, which I always like when visiting somewhere new.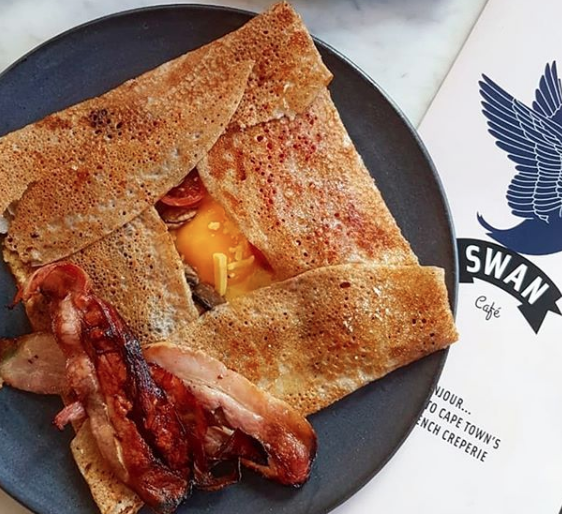 They are using Damn Fine Coffee, which after some investigation, I found to be located at Bob's Bagels in Kalk Bay! Well done Bob, the coffee was great! I was impressed by the service. The uniforms are very French, I love the full tilt kitschness of it. They have committed and I am here for it. Next time, I shall dress more appropriately.