by Iain Evans, Coffee Magazine publisher.
8 years ago, when Mel and I started Coffee Magazine, we weren't sure if people, other than baristas and a few coffee business owners would even read a publication about coffee. Back then, people told us print was dying ( and it seems that protracted death-knell is on-going in the media market, yet print prevails somehow!) and that coffee was so fringe, we wouldn't have enough content, yet alone a business model to survive in this economic climate.
29 issues later, here we are. A testament to the fact that you, the readers of Coffee Magazine, love your coffee, love the community and love reading everything there is to know about coffee!
We started out giving away the magazine for free - for 3 years. As long as you subscribed. And as long as you collected from a local coffee shop. This drove feet into the stores and meant that we had a cool little distribution network across the country - 24 stores to be exact! Now, Coffee Magazine is in over 200 stores! We always kept a cover price on the magazine, to show readers that we believed in the value of the publication, and we knew (well we hoped and prayed too!) that at some point we would reach a point where people would love the publication, enough to part with real money for its beautiful content, design and wonderful stories. Mel has done a pretty phenomenal job, wouldn't you agree?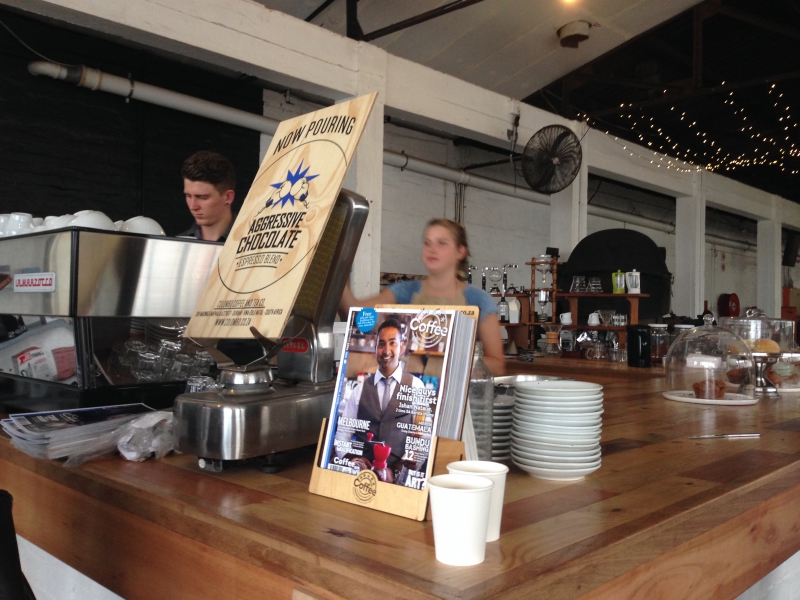 The Factory Cafe, Umbilo in 2014. One of the original 24 cafe's to stock Coffee Magazine.
We also spent this period of time, and continue to spend most of our time, building a loyal advertising base, investing in the baristas, spending time at all of the coffee competitions and events, hosting our own coffee events, giving coffee businesses a platform to profile their amazing work, and most importantly, educating and inspiring the consumers out there - those who were ( and still are) just staring their coffee journeys and are not in the coffee industry. We are basing our future business on this group, believing that there is still a MASSIVE amount of growth for coffee in our country.
Ok, back to the story! Eventually, three years after starting the magazine, we couldn't afford to give it away for free. The circulation kept climbing and we made the decision to switch to a paid-for model. Again, you, our cafe owners and our loyal readers, proved that you believed in and wanted the content enough to pay for it. The letters to the Editor kept flooding in, Coffee Shops kept asking us to send them stock, and we started to distribute the magazine into the FNB Slow Lounges and other exclusive areas. This was great for two reasons, firstly because it meant we could re-circulate back issues and reduce our wastage, and also because it brought us a new audience.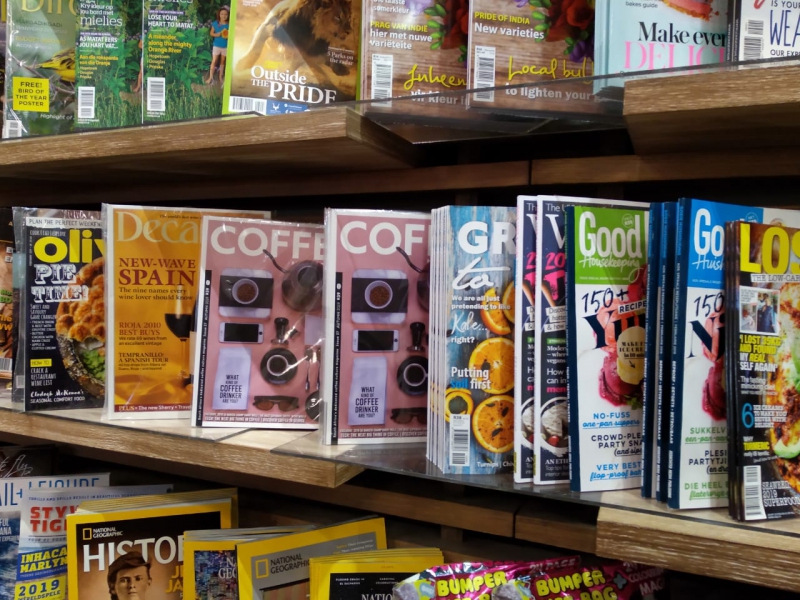 Exclusive Books, Clearwater, 2019. Our first ever issue on the newstand. Yikes!!! Look at all those magazines!
Then, in late 2018, a gentleman called Dickon, came knocking on our door and asked us to put it onto the news-stand, alongside every other publication in the country.
This was a scary proposition for us. We were always very comfortable in our little coffee shop network. What if nobody bought it? What if we had to over-print to secure the footprint (something we had refused to do with our previous surf magazine theBOMBsurf on principle) and then have thousands of extra copies that we had to re-distribute? Dickon convinced us to take the plunge, and that he would help us to achieve a good sell-through and take our little publication to the masses - after all everyone loves coffee, he said! And he was right. You can read the full story here https://isizwedistributors.co.za/isizwe-distributes-the-two-business-magazines-with-the-biggest-retail-sale-abc-quarter-2-2019-results/
but essentially the highlights are as follows ( with courtesy of Isizwe's website:
"The Audit Bureau of Circulations of South Africa (ABC) has just released the 2019 ABC figures. The ABC figures provide audited circulation data for all member publications, allowing advertisers to see exactly how many copies of a publication are being circulated, compare advertising rates and make informed decisions about where to place advertising, to ensure the maximum return on investment for their clients."
"In the 'Leisure' category, The Coffee Magazine has the second largest retail sale. The Coffee Magazine has managed to grow their ABC by an astonishing 58% year on year. They have grown their retail sales by a massive 33% which again, in the context of an economy in recession and the bleak outlook for retail in general is frankly phenomenal."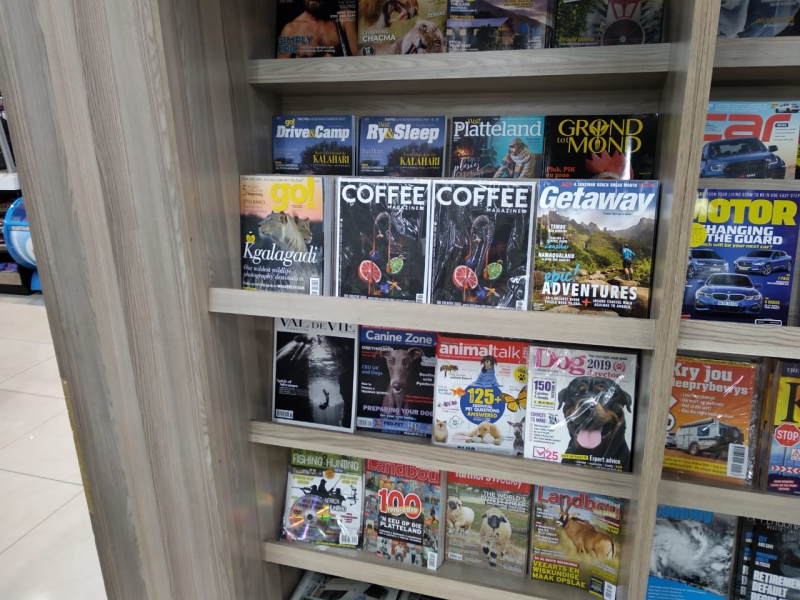 The current issue on sale at Spar, Blairgowrie.
We are extremely grateful to every person that has supported us on this roller-coaster journey. The advertisers, the baristas, the cafe owners and every person who has ever bought or read a Coffee Magazine. Thank you.