Sustainability high on the London Coffee Festival agenda
The 2018 London Coffee Festival (LCF) was more than just the world's largest celebration of coffee – it was also a celebration of sustainability initiatives and the organisations behind them. Here are all the initiatives that LCF and its partners put in place to reduce the environmental impact of the event…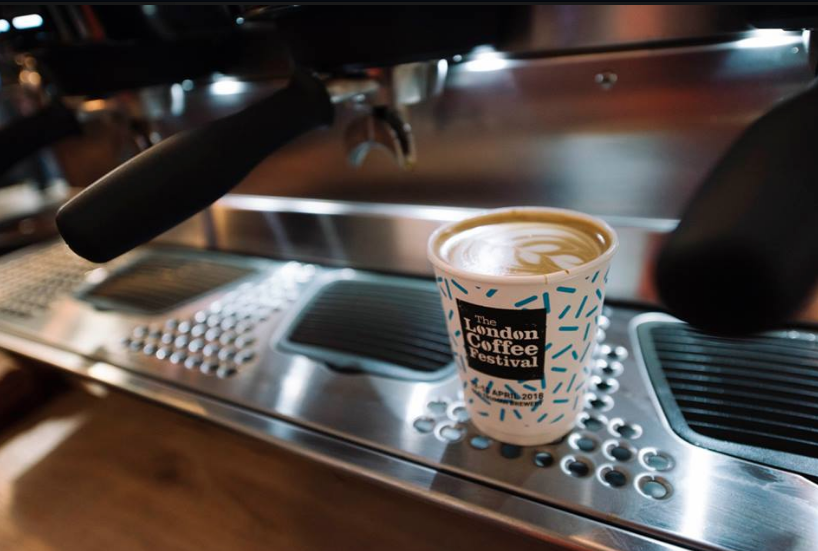 1. Recycling paper cups
Together with Seda and Simply Cups (the UK's only cup recycling scheme), the Festival committed to recycling all the used paper cups used at the festival. In a bid to protect the environment, Seda's cups are fully recyclable, as well as being sustainability sourced and responsibly produced. There were dedicated coffee cup recycling bins dotted around the festival venue, and Simply Cups agreed to recycle 100% of the disposable cups and transform them into new products.
2. Supporting the sale of reusable cups
Every person in the UK, on average, throws away 350 paper coffee cups each year, so the LCF welcomed eco-friendly exhibitors like KeepCup, Ecoffee Cup and Stojo, whose reusable cups are helping to reduce the waste that ends up in landfills. Speaking of sustainable solutions, Simply Cups partnered with Ashortwalk to launch the groundbreaking rCUP – the world's first reusable cup made from used coffee cups. The rCUP is meant to last for ± 10 years and is 100% recyclable in the UK's curbside recycling system.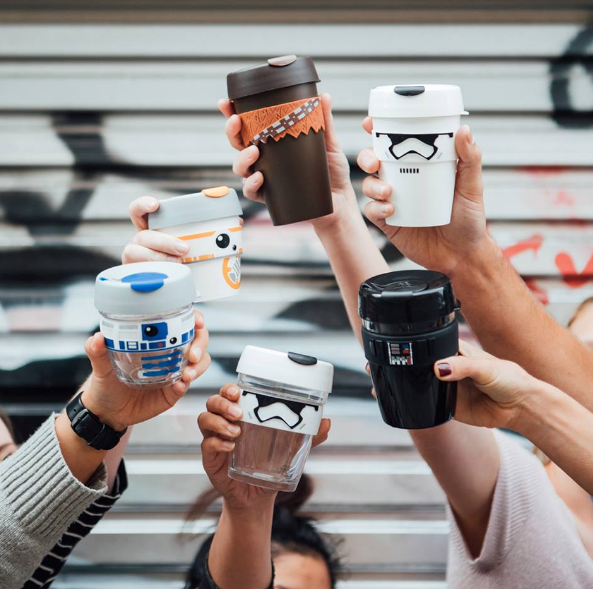 3. Recycling coffee grounds
LCF also worked with Bio-Bean, an award-winning clean technology company, to recycle 100% of the coffee grounds used at the Festival. Each stand had dedicated bags to collect their coffee ground waste and Bio-Bean recycles this waste into biofuels and biochemical, providing a sustainable alternative to conventional fossil fuels.
4. Water refill stations
BRITA was the Official Water Sponsor of LCF, and supplied filtered water to all exhibitors, but with a change from previous years. BRITA supplied each stand with a pre-filled jerry can, and provided self-service stations for exhibitors to refill their cans with filtered water during the Festival. Exhibitors were encouraged to also bring their own water containers, all in an effort to reduce plastic waste.
5. Recycling single-use plastic
As a sustainably conscious brand, BRITA also championed a bottle amnesty as part of their fight against single-use plastic. Their 'Green Team' patrolled the Festival with wheelbarrows, collecting plastic for recycling and promoting the benefits of reusable, sustainable alternatives.
6. Supporting Project Waterfall
LCF also donated 50% of ticket sales to support the global coffee community through Project Waterfall, a charity that provides clean water, sanitation and education for coffee growing communities in Tanzania, Ethiopia, Kenya, Nicaragua, and Uganda.
It's great to see ecowarriors in the coffee community taking action with innovative solutions for a more sustainable coffee culture!