The Surge team
are a group of Cape Town designers that fell head first into coffee. They designed a coffee brewer that celebrates the aesthetic, but have learned a lot about coffee in the process, tinkering their design to make sure the aesthetic is also a successful coffee maker. Crafted in South Africa, the end result is a very beautiful work of art.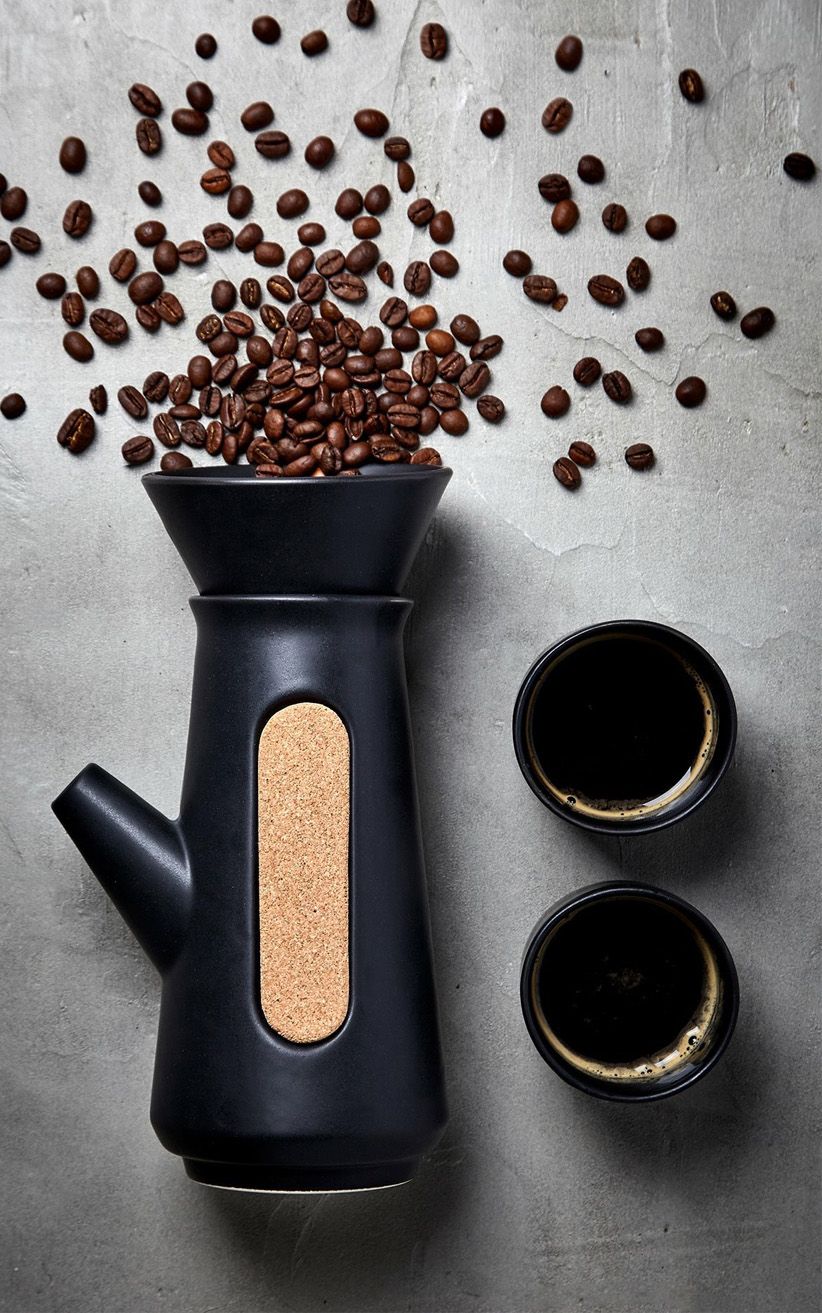 We were lucky enough to share a brew with Dylan of Noble Coffee, the proud owner of one of the first batch of Ritual Brewers. The craftsmanship is outstanding. The matte black finish on the solid pottery is a beautiful touch. The cork insert is a thoughtful and attractive addition as a handle. It definitely has an old-world feel about it, which we like, it reminds us of the
jebenas
in Ethiopia which served as inspiration for the Surge team. It does inspire you to slow down. You can use the filter paper of your choosing, the Hario 01 size fits snugly in the funnel.
As Dylan said, "The fact that there are no ridges in the filter funnel means that I had to adjust my grind quite dramatically to encourage even extraction." He used a much coarser grind than he normally would for a pour over brew as he found that any finer and the bottom of the filter would become clogged.
In terms of brewing, it's not re-inventing the wheel, but it looks absolutely gorgeous on any counter. The solid, ceramic body does a good job of insulating the coffee, keeping it at a good temperature for drinking unlike the usual glass carafe from which heat can escape quite quickly. We think it makes a worthy addition to any home brewers collection, especially because it's homegrown.