Hops and Beans: The Brewing Connection
Words by David Coleman
Photography by Craig Kolesky
---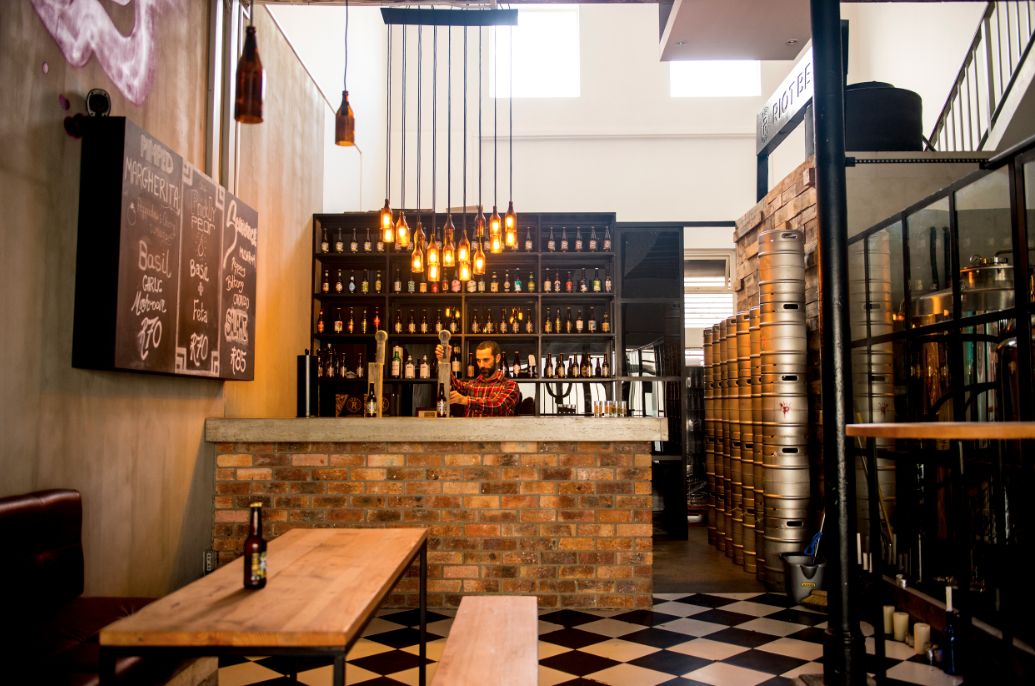 As closely linked as a hipster to his Fixie bicycle, it's a pretty safe bet that big coffee geeks are big beer geeks too. If you haven't yet noticed, wherever you find great artisan coffee, you'll find great artisan beer. From Portland to Melbourne, from London to our very own Cape Town, all these explosive artisan scenes thrive on craft coffee and beer.
Funny enough, my best friend Marc Fourie recruited me into the beer profession based on my coffee credentials. The market trends were following similar trajectories, and we've leant a few tricks from the coffee space to apply in our beer venture. Being able to dissect flavours in coffee is pretty damn hard, and this has equipped my palate and made me a good candidate to join him in starting RIOT Beer, our brewery in Woodstock, Cape Town.
I've always enjoyed both beer and coffee, and my obsession with both was ignited along similar lines. It's that moment when you taste something so unexpected and intriguing, and you discover the flavour world isn't flat, but round. And all of a sudden all you want to do is set sail to circumnavigate the globe to explore new flavour landscapes.
There are so many similarities in brewing beer and coffee. For one, the flavour profiles are fairly similar. In coffee however they all come from one ingredient, the coffee bean, whereas in beer they come from the various ingredients blended together: Sugary sweetness from the malted barley, bitterness from bittering hops, and the fruity and florals and acidity form late addition hops.
The brewing principles are similar too: Recipe, temperature control, extraction methodology. To brew both really well requires in-depth knowledge of your ingredients, precise methodology, repetitive monitoring and learning and intense cleanliness. "Sparging", the stage in brewing when you extract sugary wort (liquid) from the malted barley, is much like making a giant pour over. The added complexity in beer comes during the fermentation stage. This and the cost and time of production are two major differences.
So what can make a beer taste so uniquely different to others you ask, and is it similar for coffee? Once again the answer is yes in principle. In coffee it has got to do with the quality, coffee varietal, and growing location and conditions, processing, roasting and then finally brewing. All of these can be manipulated differently to create alternate results. Similarly in beer the varietal of hops used can create vastly different smelling and tasting beers. For example Citra, a very popular new world hop, is characterized by passion-fruit flavours on the front palate, and grapefruit on the back, this will also be different depending on the growing locations and conditions, as well as the processing integrity.
Hops, for us at RIOT, is what truly makes a beer ping, hence our beers are typically characterized as really hop forward beers. We do a limited batch series called the #Hopheadseries where we brew the entire beer using 1 single hop. This is almost like a having a single origin coffee, where the hop alone is allowed centre-stage to show its flavour characteristics. We love making these beers, as it is an opportunity for us as brewers, as well as our drinkers to learn about this hop in relative isolation, rather than through a blend.
Perhaps the largest similarity shared in coffee and beer making is in roasting. In beer, malts (the ingredient that provide the fermentable sugars), are roasted to different degrees to create different flavour characters. The degree of roast will affect the colour as well as sweetness or non-sweetness of the beer. You get varying degrees, creating different flavour and enzyme profiles, which will be used to influence the difference styles of beer in the malt mix. For example: Light Malts in Pale Ales, Caramel Malts in Amber Ales, Dark Malts in Stout, Chocolate Malts in Porters.
The use of these darker malts can bring through nutty, roasty flavours into beer. This is often where the "coffee" like flavours in some beers come from. Coffee is sometimes also added as an adjunct to enhance the coffee flavour even further. This is a very popular method in Portland coffee stouts. Surprisingly, given my coffee background, we haven't made one yet. Maybe I'll look to do a More Flavour/RIOT collaboration in the near future. If that were the case however, I'd like to take a very different coffee direction. Something in the more sweet acidic direction. Mmm...that's got the brain ticking so watch this space! For now RIOT will stick to making hop forward and loud beers, which in coffee terms would probably be the equivalent of soft roasted bright sweet acidic coffees, rather than traditional darker roasts.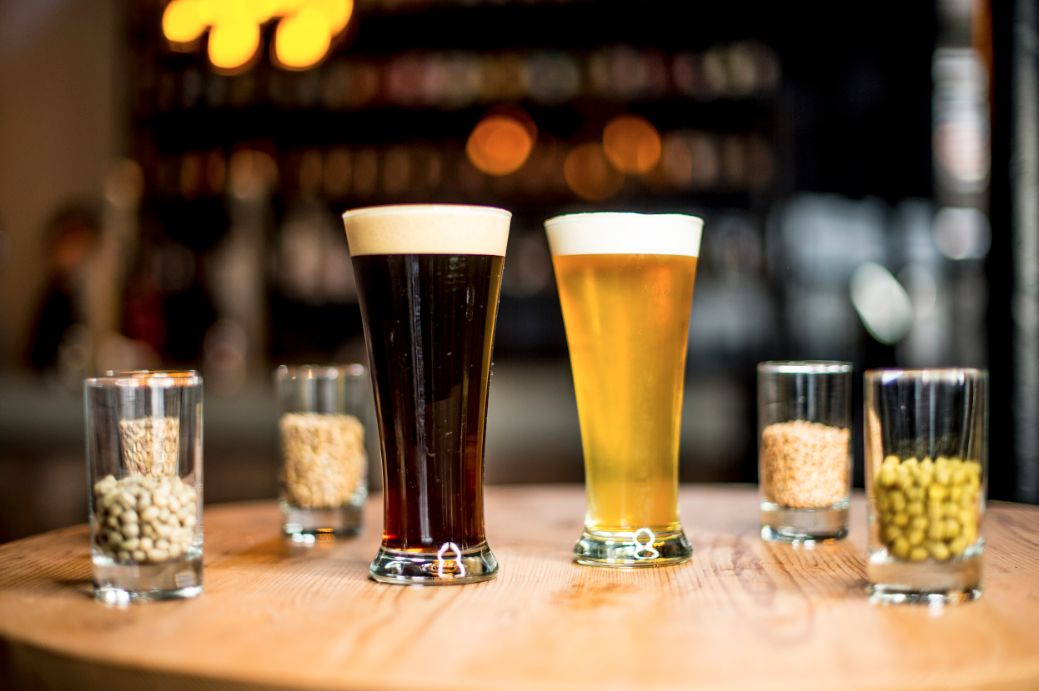 I think what unites crafties together in coffee and beer, is a new age spirit of exploration; a willingness to constantly be surprised and thrilled by new styles and flavour, the freedom of expression and celebration of individualism that comes with independence, developing a consciousness of what we buy and consume, how it was made and who made it, and how big they are. Forever Independent!
RIOT Beer and More Flavour Coffee Company.
RIOT's Top Places to drink beer in SA
Riot Brew Bar - Woodstock
Devils Peak Taproom - Salt River Cape Town
Banana Jam Cafe Kenilworth
With 30 beers on tap and over 80 in the bottle this is one the best selection of craft beer in South Africa
Capital Craft – Pretoria
Capital Craft Beer Academy is a restaurant which specializes in serving quality foods together with the best craft beers that South Africa has to offer.
Beerhouse - Long Street Cape Town and Fourways Jhb
Beeryard – PE
Craft beer without any of the pretentiousness. Enjoy a cold one any day of the week on the deck or in the garden.
Tigers Milk - Cape Town
S43 Durban