If you'd like to win this Hamper form Black Owl Urban Coffee, all you need to do is.....answer the question in the form below.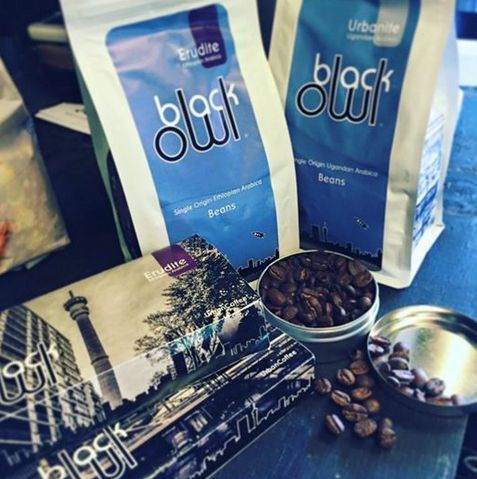 The Hamper:
2 x 250g Black Owl Coffee (Ethiopian and Ugandan)
and a nifty beans travel case which holds a perfect double shot of 20g of beans!

BlackOwl UrbanCoffee offers exceptional Single Origin African Arabica beans, these Single Origin beans have embarked on a special African journey, selectively and authentically roasted, waiting for the Urbanite or Erudite in you to be discovered.

Urbanite: Ugandan Arabica, medium/dark roasted, full bodied with medium to low acidity. Fruity tones, deep huskiness and mild eartiness.

Erudite: Ethiopian Arabica, Medium roasted, citrus notes, soft bodied and a clean finish.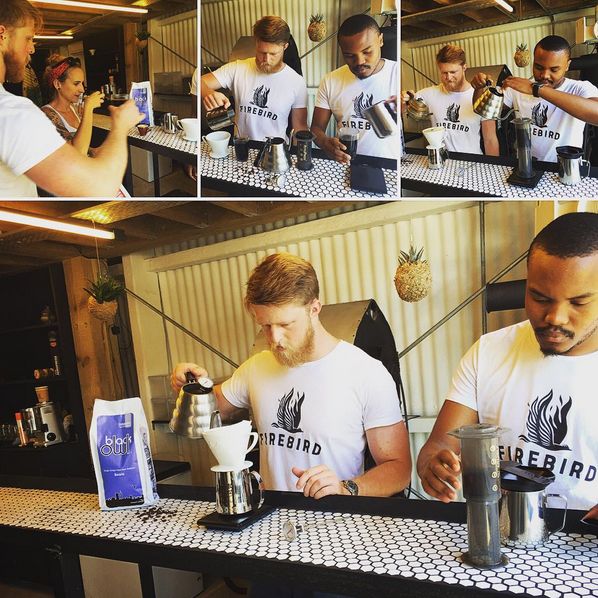 Thanks to Trevor and Dan from Firebird Coffee Roasters and Erin for assiting with the taste tests!
We cupped the Ugandan as an espresso, cortado, aeropress and V60 pourover. The clear favourite was the espresso round - Dan liked the sweetness in the espresso, while Trev, Erin and I enjoyed it best as a cortado, as the espresso kicked through the milk nicely and it is a well developed roast. The manual brewed rounds were tasty, very similar in body, acidity and sweetness. People who especially like Dry-distillation corner of the Flavour wheel will love this.
---


Enter here: