by Iain Evans.
Heavenly Coffees is owned and run by Francois Dreyer in Pretoria. I first met Francois at one of the many coffee competitions and subsequent to that at pretty much every Hospitality trade show or coffee event that's happened since! The man is passionate about coffee and works really hard at his craft.
Heavenly Coffees has been a regular in our
Discover Great Coffee Club
boxes for the past 2 years and their coffees always get a great response.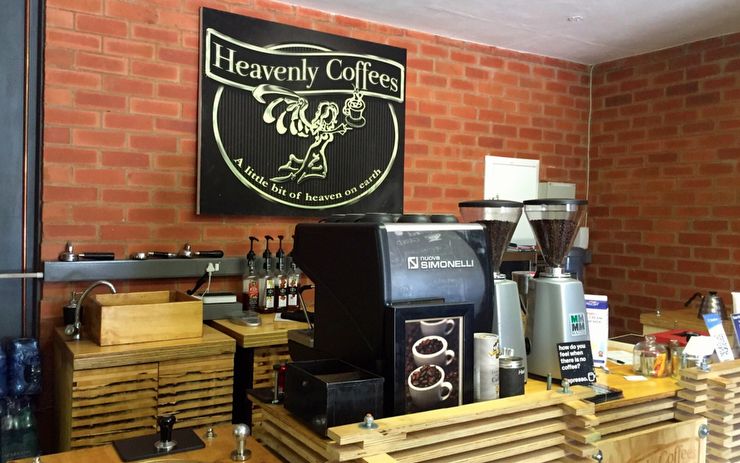 The espresso bar front and centre.

My trips to the Highveld usually only take me to Joburg or the inside of a Convention centre, so I was thrilled to be able to finally get to Pretoria to visit a few of the spots that had been on my list for a while, and Heavenly Coffees was definitely on that list!
The rostery is tucked away along
a quiet avenue in Centurion
and on my arrival, I was pleasantly surprised to see the barista, Tshepo, engaged in a discussion with a customer on the benefits of rather buying fresh whole beans, and grinding them at home, rather than buying pre-ground coffee! I knew I was in the right place.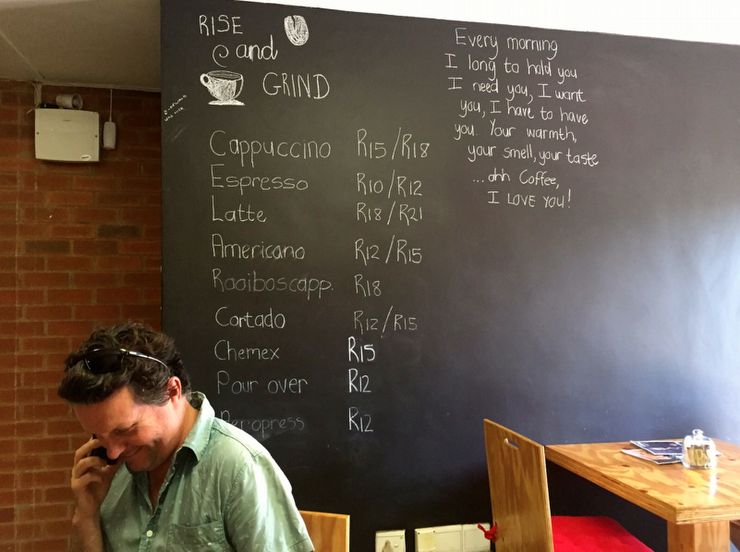 This guy came in for coffee and walked out with a porlex hand grinder, fresh whole beans
and a smile on his dial!

Heavenly have a got a little bit of everything in their space - A cool little roasting space, a great little retail room, a coffee bar and coffee offerings across the specrum, from Manual brewing, to home made cold brew to the standard gourmet cafe coffees. I had a cortado and a cold brew which were delicious!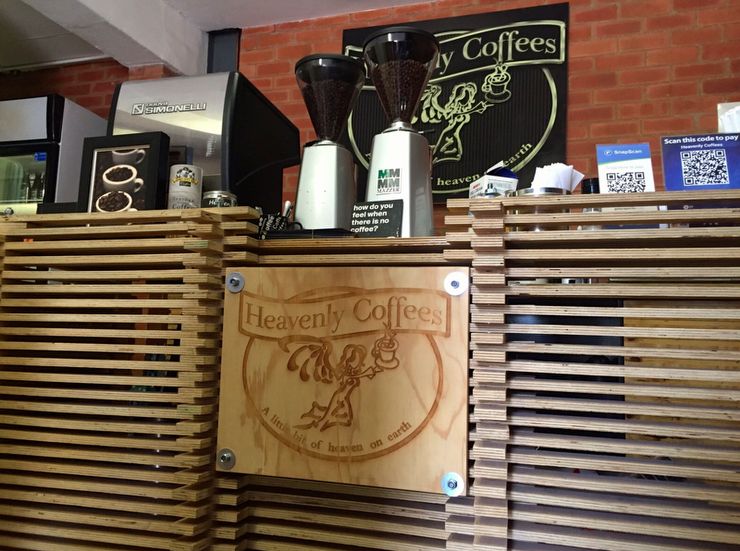 Interestingly enough, Francois also runs a
Facebook group
which is very interesting to follow, called
Serious About Coffee
- it's a virtual trading space and information sharing space for coffee geeks like us, and well worth following!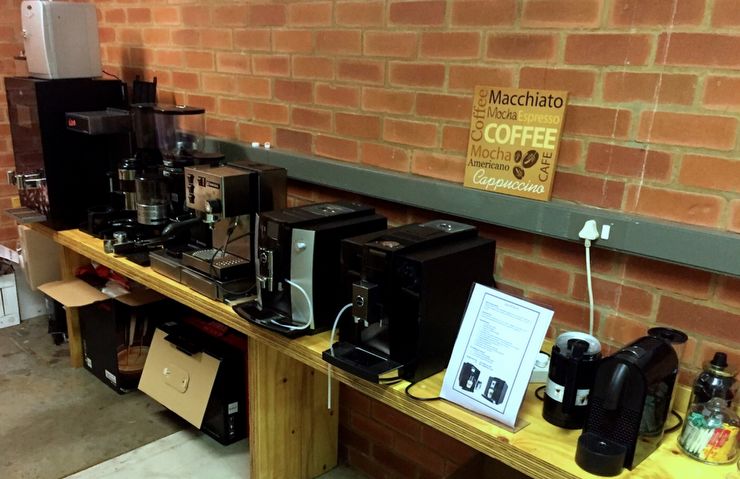 The retail room. Christmas shopping anyone?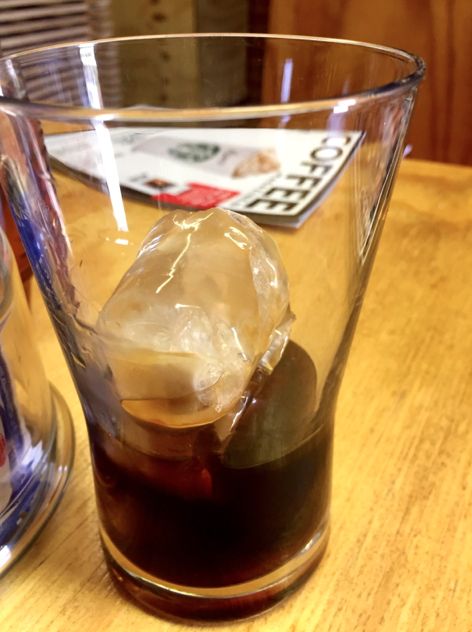 I really enjoyed my cold brew over ice and then topped it up with a bit of cold milk and a pump of vanilla syrup. Perfect for a hot dry summers day in Pretooooooria!