EspressoLab Microroasters
is always top of the list when we visit Cape Town. We love to sample their filter brews, they always have an interesting coffee on the menu and they brew it with love and perfect attention to detail. They have entered an international competition to win an automated filter brewer, the
Marco Beverage Systems SP9
, that will allow them to produce larger quantities without compromising on quality. We want them to win so that more people can experience their tantalising coffees!
The were chosen as one of the 5 finalists and they need our votes to bring this incredible brewer to SA!
You can read their full motivation on the Marco blog.
"In summary, we hope to serve as an example to coffee outlets in the country, and worldwide, that batch brewing is sexy. It is possible to rival espresso with a fun quirky brewing device that frees the hand of the brewer and allows them time to sell coffee and more importantly engage with customers about the benefits of filter coffee, and more importantly to convey the message that there's more to coffee than just espresso."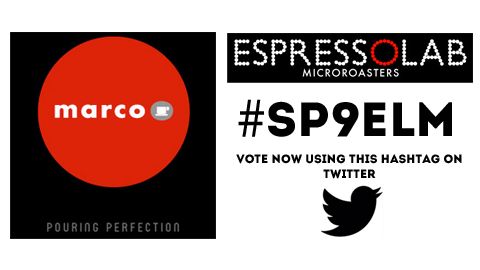 Please vote by tweeting #SP9ELM or go to Marco Beverage Systems on Facebook and comment using the same hashtag #SP9ELM:
https://www.facebook.com/MarcoBeverageSystems/posts/817002915087928
.