SCASA National Coffee Competitions Finalists Announced!


It has been an intense few days here at The Creative Coffee Theater at The Good Food and Wine Show. This afternoon, the finalists who will all compete tomorrow, were announced.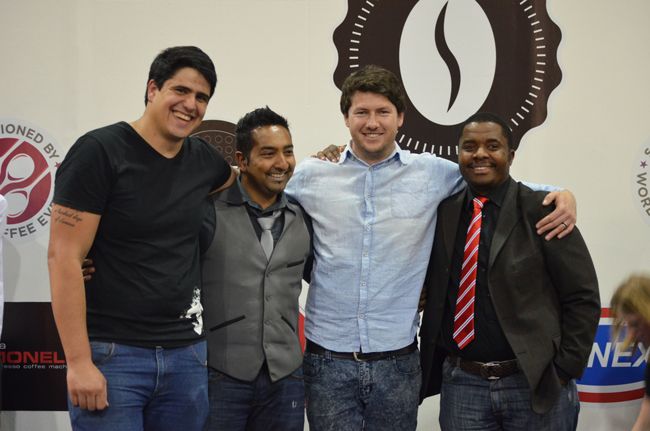 Cup tasters Finalists: (L-R) Wayne Oberholzer, Ishan Natalie, Zane Mattison, Johnson Sehoro.

Cup Taster's: Start at 10AM
Wayne Oberholzer (Deluxe Coffeeworks)
Johnson Sehoro (Ciro)
Ishan Natalie (TriBeCa)
Zane Mattisson (Koldserve)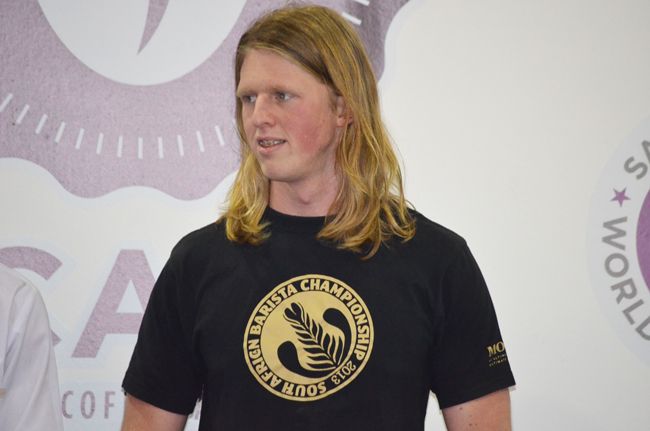 Above: Aeropress finalist, Daniel Erasmus from Colombo Coffee & Tea.
AeroPress at 10.30AM
Daniel Erasmus (Colombo Coffee & Tea)
Braden Muhl (Independent)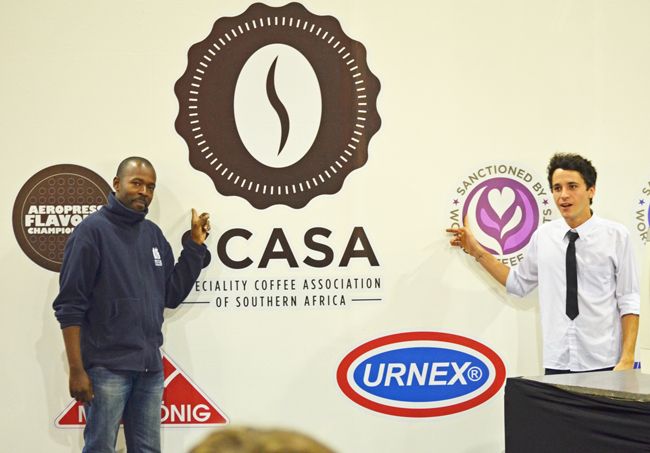 Peter Seodisa and Arno Els will face-off in the SA Latte Art national finals.

Latte Art: 11AM

Peter Seodisa (Seattle Coffee Company)
Arno Els (Colombo Coffee & Tea)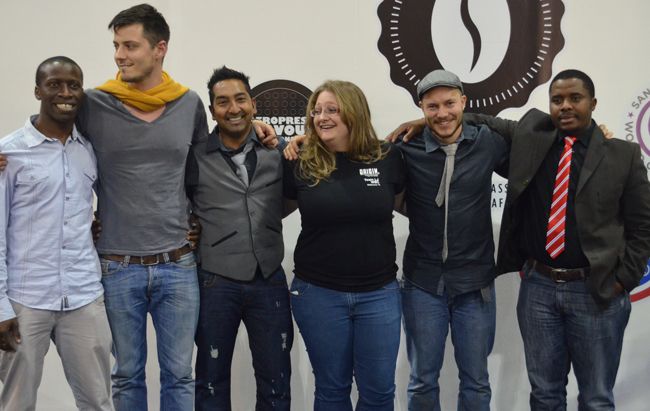 National Barista Championship top 6: (L-R above)
Nicodemus, Stephan, Ishan, Bilbo, Craig and Johnson.
Barista Championship Final: 11.30AM
Johnson Sehoro (GP)
Craig Charity (KZN)
Ishan Natalie (GP)
Nicodemus Nabakwe (KZN)
Bilbo Steyn (WC)
Stephan Brits (WC)
Follow all the performances on
Livestream