All words by Judd Campbell (aka Juddy Poo)

A pastor, a doctor and a carpenter ride into an espresso bar and the owner says "Was lance tested for caffeine?"
That bloody Oprah never asks the right questions. For sure Lance was coffee doping, he would ride and win a stage then jump off his little bike pop into his fun bus and his doctor would give him a blood transfusion and a double low fat latte....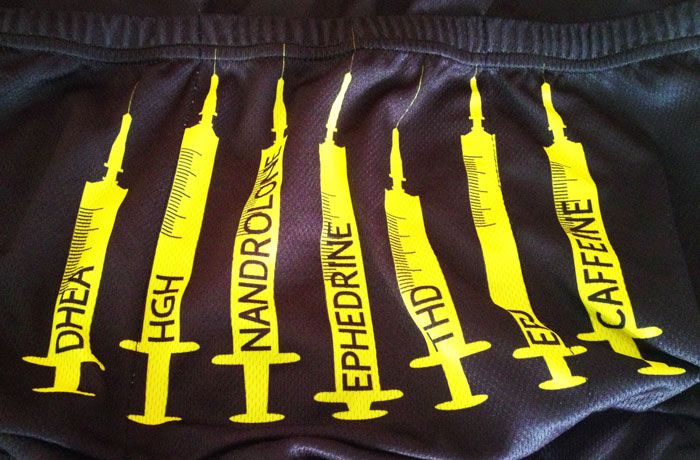 What's your poison?And when I say poison, I mean delicious life-changing expertly prepared caffeinated beverage.

Cycling is to coffee what salt is to the sea, I don't know a cyclist who doesn't drink coffee. To prove it I spoke to three very different cyclists who all have very real coffee problems. When I asked them why, when and how they take their coffee, they all had very different answers.
Anthony Carr (the pastor)
- This pastor: "Coffee is only a problem when it's not around. Which is the constant dilemma when you go for a ride, the one burning question like an itch that won't be scratched; where the hell (no pun intended here) do we stop for coffee? See the problem? Although Durbs has some fun places to ride, road or dirt, it can be much harder to find a route with a barista who knows the importance of 65 degrees or a coffee shop manager that believes instant "coffee" is from the Devil. But things are changing in the SA's most underrated City, and for the better. Everywhere I ride I hear cyclists no longer jibber jabbering about how to shave their legs, training programs or sore butts. Nope, now it's "macchiatos", "single origin" and "pour overs". That's down to some local kids making sure when we stop we drink only the best. Which helps the riding because now we ride to find the best.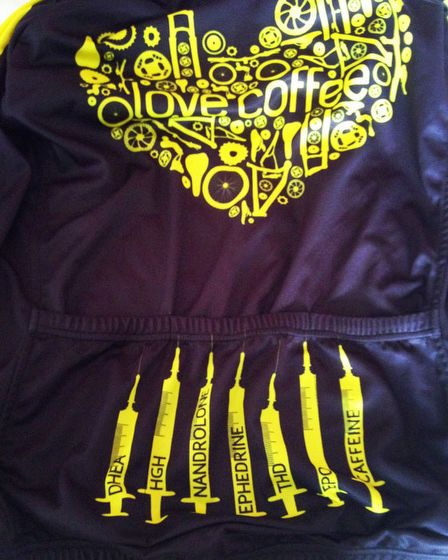 Epic cycling kits for the Lovecoffee crew :)


Dr David Dungan (the doctor. obviously.)
He rode Master Track champs in October last year.
He says he has actually seen cyclist doping first hand "I was at World Masters track champs last year and was blown away by the level of competition, especially by the Italians, only later did i find out they had an espresso machine in their change room and were doping up before each race, luckily it was only Illy."
Dave Leimen (the carpenter)
- He says -"Always a good way to start the day... On or off the bike.. Nothing more soul warming than riding some urban trails to a coffee shop, kicking back in your sweaty lycra and ordering that dam good cappuccino, with extra foam to dunk the biscotti in...Its all about the foam and the dunk!!! A good strong cappucco brings the vibe on! "
This guy's done three Trans Alps and a few Cape epics, when asked if he could ride without coffee he said he wasn't prepared to try, dammit i love that attitude.
Being new to the sport, two short years (I consider myself a pro cyclist now), I find it fantastic to see that the first customers in my door are cyclists. They may not want a fresh muffin or a piping hot bread stick but they want coffee, they need coffee some of these guys and dolls have ridden 100km before their first cup, cyclists are the very reason we open our cafes at 6am. No one wants to push themselves that hard and the only reward is a petrol station coffee, I wouldn't even wish that on Lance.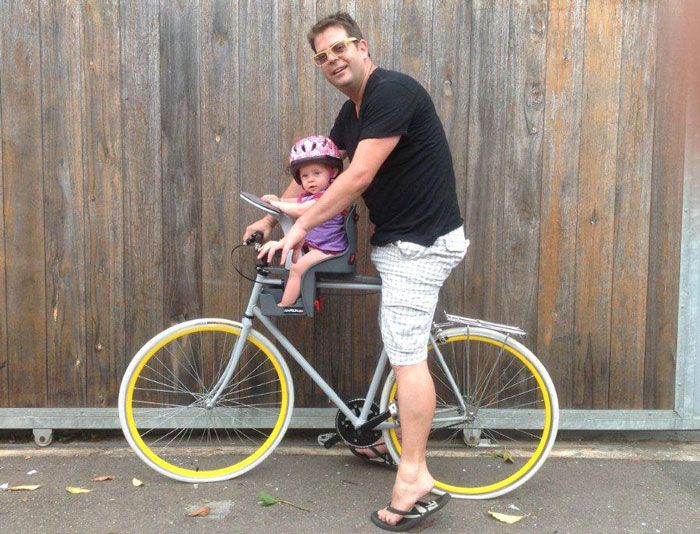 Getting Riley into the game early. She doesn't even need espresso and she rocks it!

---
Thank you, Juddy Poo. We do love you and your glorious coffee spots :) Where do you get your post cycle fix South Africa?