Here are TheCoffeeMag's Top 10 picks, in no particular order:

1. Aeropress

Need coffee fast but you're not willing to compromise on quality?

We literally do not know how we would cope without this contraption at TheCoffeeMag office.

Here's how it works:




And where to get it: Yuppiechef
R395


2.Simax plunger

The French Press is still one of the most popular methods for brewing coffee at home. Besides being extremely convenient, it offers a very accurate reflection of the taste profile of the beans and it is one of the best ways to enjoy coffee black and make enough for a table full of guests.

The Simax range is sleek and beautiful and comes in clear, black or retro red. They use the highest quality borosilicate glass.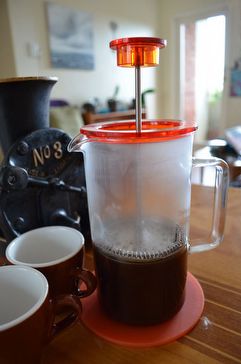 Phone Berzack's on (011) 656 5894 to find out where to get your hands on one!



3. A bag of beans from your local Roastery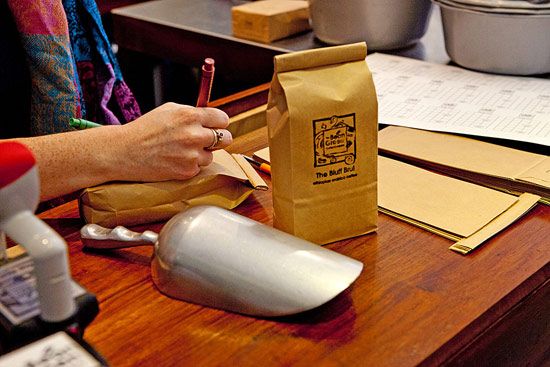 The simplest and most delightful gift. Go get a recommendation from your local roaster for a really special bag of beans and a completely new taste experience that will blow the recipient's taste-buds away!


4. A brand spanking new espresso machine

An espresso machine is a gift that keeps on giving. It gets you up in the morning, it keeps you sane, it is an amazing ritual to start the day with. Here are a few options: an excellent one touch bean to cup machine from Sprada, a gorgeous manual home barista Nuova Simonelli Oscar and a supremely convenient pod machine, the DeLonghi Nespresso Lattissima Plus.

Sprada Future OTC

The Sprada Future OTC is like no other fully automatic coffee you've ever seen. It's personal. It's beautiful. It's like a special guest in your home, your personal sexy, silent barista. Both smart and gorgeous, the Sprada Future OTC incorporates ultra advanced "Augmented Aroma Brewing" (AAB) to add a new dimension to coffee flavour. The Future OTC has a built in, adjustable grinder, grinds extremely quietly, has a built in 'cappuccinotori' for frothing milk-based drinks and even turns itself off when not in use, saving energy in the home.

Click on the pic to order now:
R16500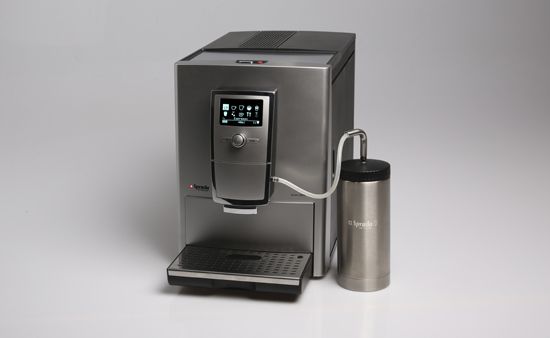 Manual machine for the dedicated home barista: Nuova Simonelli Oscar

It's holiday time and you're going to be entertaining...a lot! The Simonelli Oscar is just perfect for this. If you want a manual professional espresso coffee machine which fits in all demands and is going to be a good-looking feature in your home coffee-bar, then this is a great buy! It makes beautiful espresso, it has an excellent steam wand for frothing and can cope with high volume as one would expect from the brand that supplies machines to the World Barista Championships!

We like it because it's only 30 cm, it enables the production of espressos or cappuccinos just like in a café and comes in Silver, Black or Red aluminium.
R8999
(R11999 including the Oscar Grinder)

Pod machine for ultimate convenience - The DeLonghi Nespresso Lattissima Plus

With advanced technology and a new generation of engineers working on bringing you the best and easiest fresh coffee at home.

The Lattissima makes single and double espressos, like the other Nespresso machines, but it is set apart by the integrated milk frother, so you can have perfect cappuccinos and lattes at the touch of a button. Fresh, aromatic coffees from around the world and densely textured milk combine to create outstanding coffee.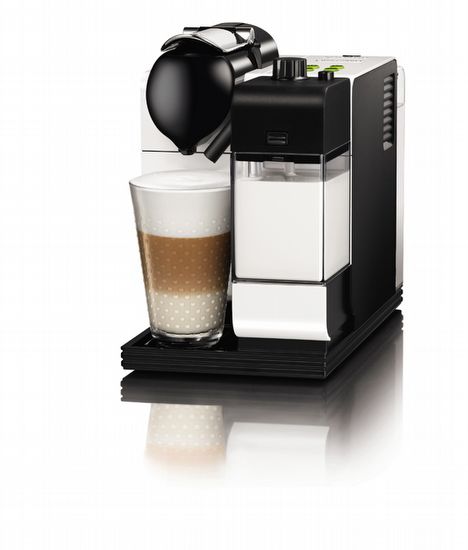 Check out the specs here. The Lattissima is beautiful and affordable and so easy to get your hands on, available at all leading retail home stores nationwide!
R4250



5. Barista Course or Cup Tasting

Send someone on a coffee experience of a lifetime by buying them a course to learn more about the elixir that we love so much. It is a worthy education. Check out your local roasters website for information. Here are some roasters we know who offer courses: Colombo (Durban), Origin Coffee Roasting (CT), Bean There Coffee Company (CT or Joburg), Stil.Coffee (Joburg)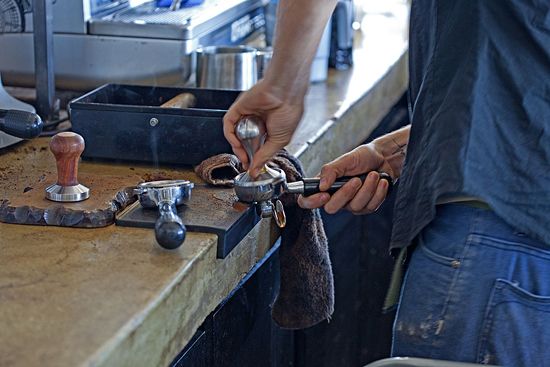 Price depends on what is included in the course. A cup tasting can start from as little as R200.

6. Espresso cup set

One needs to present one's coffee in suitable cups. These options are just fabulous and are sure to create a stir around the Christmas tree.

Click on the photos to buy these beauties:

R280 for 6


7. Milk Frother

If you're not looking to invest in a home espresso machine just yet, this is just the ticket to top off your Aeropress or Moka Pot shots with a dense, textured foam. At the push of a button you could have perfect foam. Now that will impress guests no end.
Buy it online here: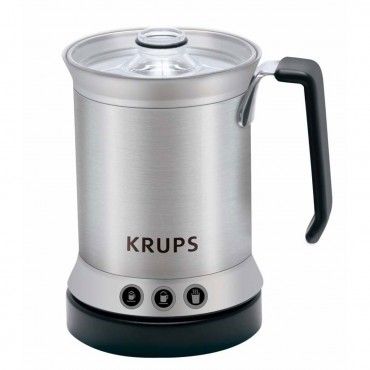 Visit your local home retail store to get one or you can contact Berzacks on (011) 656 5894. R1000



8. Silicone Glove

I know what you're thinking: what the heck does that have to do with coffee? Have you ever tried to fill your moka pot with boiling water and then screw the pieces together, leading to scalded finger tips? Enter the glove. It will change your moka life.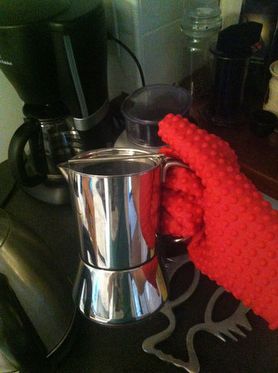 Available at all retail home stores. The brighter the colour the better :)


9. Lindt Chocolate (obviously)
What's the quickest way to win over any wife, girlfriend, mother-in-law, husband, brother, old friend, new friend, grandmother, uncle, well any one really?

Lindt Chocolate tucked in with your coffee beans :) The perfect combination. Christmas gift sorted.

And ever so easy to acquire at your local Woolies :) Between R30 - R60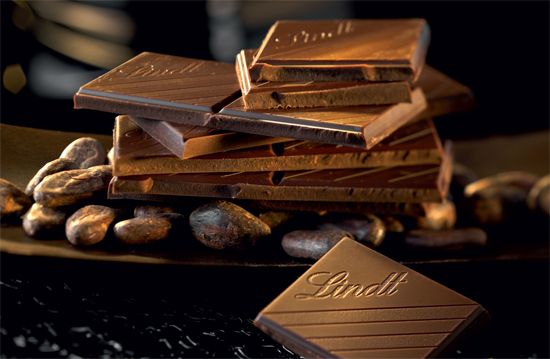 10. 33 cups of coffee

Fantastic gift for the aspiring coffee geek, keen to hone their coffee tasting skills. Log all your coffee experiences in this nifty little journal. R60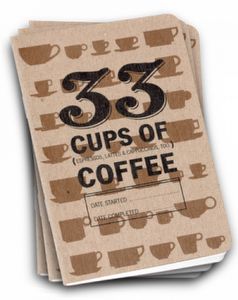 Remember most online stores are closing their Christmas orders at the end of the week, so you only have a few days left to purchase! Get in there quick and good luck, may you always have a strong cup of coffee close at hand :)